Sanders Benefitting from Low Expectations
The Vermont Senator is a better politician than most give him credit for.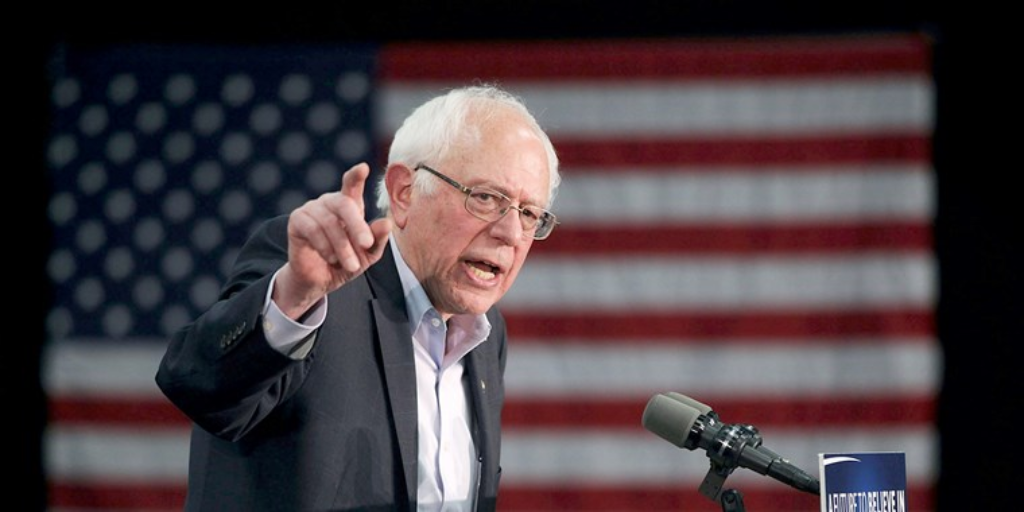 I read Matt Yglesias' overnight piece "Bernie Sanders showed us he's a very skilled politician" with interest since, because he's not a Sanders guy, the thesis is a confession against interests. It's based on last night's Democratic debate but is really about the power of branding and expectations.
Sanders' most obvious vulnerability by far is that over the course of his two campaigns he's centered a Medicare-for-all agenda that, while popular as an abstract slogan, tends to become politically dicey when people kick the tires and examine the details.

This has come up time and again at previous debates, but typically with Elizabeth Warren as the subject of scrutiny. Friday night it was Bernie's time in the barrel as Joe Biden argued that Medicare for All "will cost more than the entire federal budget we spend now" so "the idea middle-class taxes aren't going to go up is just crazy."

It's a tough charge and a fair one, but Sanders simply ducks it.

We are spending twice as much per capita on health care as do the people of any other country. Maybe it has something to do with the fact that the health care industry last year made $100 billion in profit. Maybe it has something to do with the fact that we are wasting $500 billion a year trying to administer thousands and thousands of different plans.
What Medicare for all will do is save the average American substantial sums of money. Substantial. It would be much less expensive than your plan. And we will expand Medicare to include dental care, eyeglasses, hearing aids, and home health care, as well.

What makes this answer work is that while it's evasive on the taxes point, it also stands up to fact-checking scrutiny.

[…]

Warren, who had a brand as the woman with a thousand plans, was expected to draw up a specific plan to make her health care vision work. What's more, her whole campaign is vulnerable to attacks from the left from Sanders fans so she always had to worry about looking less-than-fully committed. Sanders is free of a wonk reputation or a need to worry about his left flank, so he doesn't try to offer a specific health care financing vision — which, if he did it, would inevitably end up featuring some unpleasant tradeoffs.

Instead, he just makes the basic compelling point captured by that chart — America's health care system is bizarrely terrible, providing less coverage at greater cost than what we see in comparable countries. This is not an adequate basis for actually enacting Medicare-for-all, but it's a good political answer that explains his big picture view of health care without falling into nasty political traps.
There's a lot more to the piece, and Matt makes some good points about Sanders being a smoother political operator than we sometimes give him credit for. But the above excerpt stood out to me because it answers a question that I've seen dozens of times in think pieces and my Twitter feed: why does Sanders get so much less scrutiny than Warren and Amy Klobuchar.
While the easy answer is that women are held to higher standard because, reasons, the better answer is that Sanders' appeal is populist and theirs more technocratic. Democrats, much more than Republicans, tend to nominate wonks for the Presidency. Sanders is an anti-wonk. He's mad as hell and isn't going to take it anymore.
And the thing is, on this particular issue, Sanders is right. Every other civilized country on the planet manages to provide healthcare to its citizens while spending far less per capita to do it. So, the problem is absolutely solvable.
But, as Warren is finding out, translating that to actual policy platforms opens it up to scrutiny and draws fire. Moving from our system, flawed though it is, to any sort of universal coverage system is going to cause taxes to rise and lead to various inconveniences for various people, all of whom will rally against the plan. Sanders sidesteps most of that by not offering a plan.