Sarah Palin Quitting Her Bus Tour Even Though It's Only Half Done?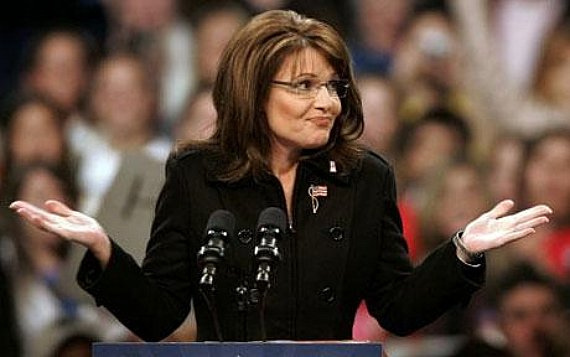 Over at RealClearPolitics, Scott Conroy reports that Sarah Palin's "One Nation" Bus Tour, which made its way up the East Coast during the week after Memorial Day, is apparently taking an extended hiatus and may be over altogether:
Less than a month after she appeared poised to shake up the Republican presidential campaign, former Alaska Gov. Sarah Palin has once again receded from the 2012 limelight.

When Palin launched her "One Nation" bus tour on Memorial Day amid a swirl of media attention and excitement from her fervent fan base, many political observers who had once dismissed her were reminded of the jolt that her candidacy could provide to what has thus far been a relatively sleepy GOP nominating fight.

(….)

Though Palin and her staff never announced a timeline for the remaining legs of her trip, aides had drafted preliminary itineraries that would have taken her through the Midwest and Southeast at some point this month. But those travel blueprints are now in limbo, RCP has learned, as Palin and her family have reverted to the friendly confines of summertime Alaska, where the skies are currently alight for over 19 hours a day and the Bristol Bay salmon fishing season is nearing its peak.

As Palin enjoys her sojourn to the 49th state, she has not reconnected with key early-state figures like Iowa Gov. Terry Branstad and South Carolina Gov. Nikki Haley, and she may have jeopardized whatever political momentum she gained from her recent reemergence in the 2012 discussion. Her political action committee's website still greets visitors with a stale banner, announcing the nationwide bus tour beginning "[t]his Sunday, May 29th."

More than a few of Palin's core supporters have grown impatient and confused about her strategy, venting their frustration on Internet fan sites.

Palin's extended hiatus could mean that in spite of her readily apparent "fire in the belly," her family has persuaded her not to further pursue the presidency. Alternatively, it could indicate just the opposite — that she is plotting her next move and wants to ensure that it is well thought-out — and that she retains the element of surprise. Indeed, the problem with assessing how Palin's movements figure into her 2012 calculus is that she remains one of the most unpredictable political figures in America — even to her most trusted aides.
There's been some speculation that her re-entry into the public eye may coincide with the release of "The Undefeated," a hagiography/propaganda film about Palin that premiered last weekend at the Right Online conference to predictably positive results. Possible, but I've got to think that this is just further evidence that Palin has no intention of running for President and she's just stretching out the time before she actually says that she isn't running in order to enhance her press coverage, donations to her PAC, and of course her speaking fees.Nice work if you can get it, I suppose.
Update 6/23/2011: Sarah Palin says she's been summoned for jury duty, which is the reason the bus tour is on hold:
(Reuters) – Former Alaska Governor Sarah Palin said on Wednesday she was pausing her "One Nation" bus tour to answer the call of jury duty and denied media reports her much-hyped multi-state jaunt had been cut short.

"The next leg of the tour continues when the time comes," she said in a message posted on Facebook. "In the meantime, no one should jump to conclusions — certainly not the media with their long track record of getting things wrong or just making things up."
Given that she's a former Governor, former candidate for Vice-President, and perhaps the best known person in Alaska, I'd be pretty surprised if she survived voir dire and actually ended up on a case.