Schools Remain Key to Reopening
Parents can't homeschool their kids and hold down jobs indefinitely.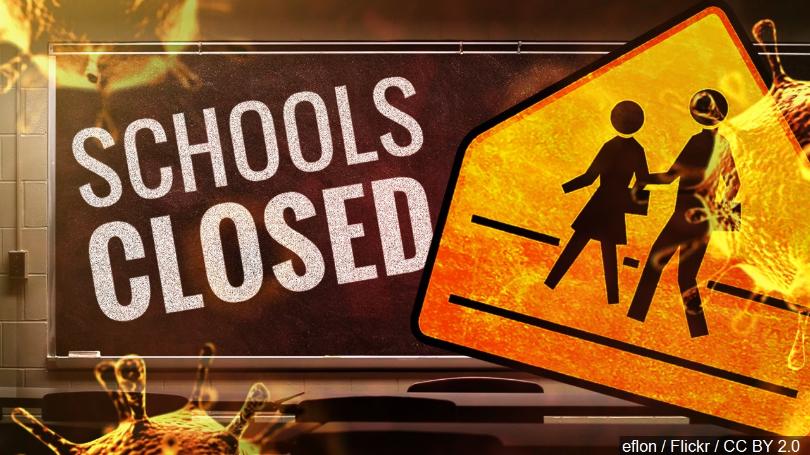 Back in April, I noted that returning anything like a normal economy would require something like a full re-opening of the public schools in the fall. As we get closer, it's looking dicey, indeed, in these parts.
Earlier this month, Governor Ralph Northam said K-12 schools could re-open as early as the summer.
Virginia Gov. Ralph Northam on Tuesday said that the state will allow schools to slowly resume in-person classes this summer and in the fall.

But school districts also will have discretion on how to implement Northam's plans and may decide their schools will have additional restrictions, depending on local public health conditions. So, for example, schools in Northern Virginia worried about continued Covid-19 infections could decide to hold physical classes but also continue some remote learning.

Northam's announcement means that by Friday [June 12], all public school districts and private schools in the Commonwealth can begin submitting to the state Department of Education their required plans for mitigating the spread and public health risk of Covid-19.

That must happen before they launch in-person instruction for certain student groups as part of Virginia's phased reopening. But districts can expect they will be able to move forward once they send in their plans.
One suspects that more rural school districts, where the spread of the pandemic has been much slower, will be more aggressive. But Richmond and the Northern Virginia suburbs and exurbs of DC are taking a very slow approach.
My own school district—the largest in the state and tenth largest in the country—has given us a lousy choice.
Parents with students in Fairfax County Public Schools have some big decisions to make before fall 2020: Choosing whether to return to in-person classes or to keep their children in virtual education.

The virtual learning option would have students log on for full-time schooling. Interactive instruction will be offered four days a week.

Parents could also choose the in-person option, which would mean students spend at least two full days at school and do an independent study on other days. The school may be able to offer more than two days a week, depending on how many kids choose the virtual option.

Either way, many working parents will have to re-evaluate schedules and child care plans.

Fairfax County Public Schools Superintendent Scott Brabrand announced on Tuesday that parents will receive a letter next week asking them to state their preference.

More details on the plan will be released in coming weeks, Brabrand said. That plan will also feature more face-to-face instruction for English language learners and special education students.

Teachers will be given one day a week for extra planning and to give some students extra support. They will also be asked how they prefer to return, Braband said
My wife and I are both Federal employees with steady paychecks and extremely flexible options during this pandemic. I'm thankful that we can manage this but nonetheless angry that we're not getting anything like the service that we're paying for. We're simultaneously being asked to pay full freight for less-than-half-assed instruction and to pick up the slack.
The schools have had months to figure this out; there should be better options by now. Granting that we're dealing with adults and a much smaller student population, we managed the transition to online instruction damned near seamlessly and have figured out how to socially distance upon return (albeit delayed nearly a month) in the fall. As well as a hybrid option so that those students and instructors who need to operate remotely can do so.
Still, we're much more fortunate than most. Hourly workers, in particular, tend not to be able to work remotely or to afford to outsource their childcare. People in neighboring Loudoun County are venting their frustration.
Dozens of parents gathered outside the Loudoun County School Administration Building Monday afternoon to protest an idea that would offer students two days of in-person instruction a week, mixed with three days of distance learning, when classes resume August 27.

The proposal will only go into effect if Virginia were in Phase 3 in August, and it still needs the approval of the Loudoun County School Board. The body is expected to discuss when to hold a final vote on the issue Tuesday night.

Loudoun County parent Erin Roselle Poe organized Monday's protest. She said parents should make the final decision as to whether their students return to school buildings full-time.

"If they want to send their child to school, 100%, so be it," she said. "If parents or family members feel it is a risk, they should have the choice to keep their family members home."

Another parent, Jean-Paul Bergeaux, said he was worried about the implications staying at home could have on students' social development in the future.

"Part of going to school is learning how to interact, how to do conflict resolution, how to have hard times, how to create friendships, how to do those things," he said. "How do you do that if you're not able to go to school?"

In a statement, Loudoun County Public Schools said it would like to have in-person learning for its students in August, but it added it first must keep them safe by following local and state health officials' recommendations.

"Local health conditions and the phase of recovery we are in at the time will determine our plan, based on the state's guidance that we comply with Centers for Disease Control and Prevention physical-distancing precautions and other measures to protect the health of students, staff members and families," the statement reads.

Local teacher Andrea Weiskopf held a solo, counter-protest next to the school administration building Monday. She said she is still worried students and staff could get sick inside schools this fall.

"We need to listen to the science," she said.
Obviously, both extremes are irrational. We have to make these decisions collectively rather than leaving it up to individual parents. At the same time, until there's a vaccine, it's never going to be truly safe and we can't remain closed down indefinitely.
Few of our elementary and secondary schools are built to accommodate social distancing and it's going to be difficult if not impossible to get small kids to wear masks all day.
It would seem that the middle course would be to have a rigorous testing regime in place, ensuring that only healthy kids are allowed to attend in-person instruction and require the sick kids to stay home or in some sort of separate facility.