Six Responses to Six Scenarios
Yet another call for military intervention in domestic politics.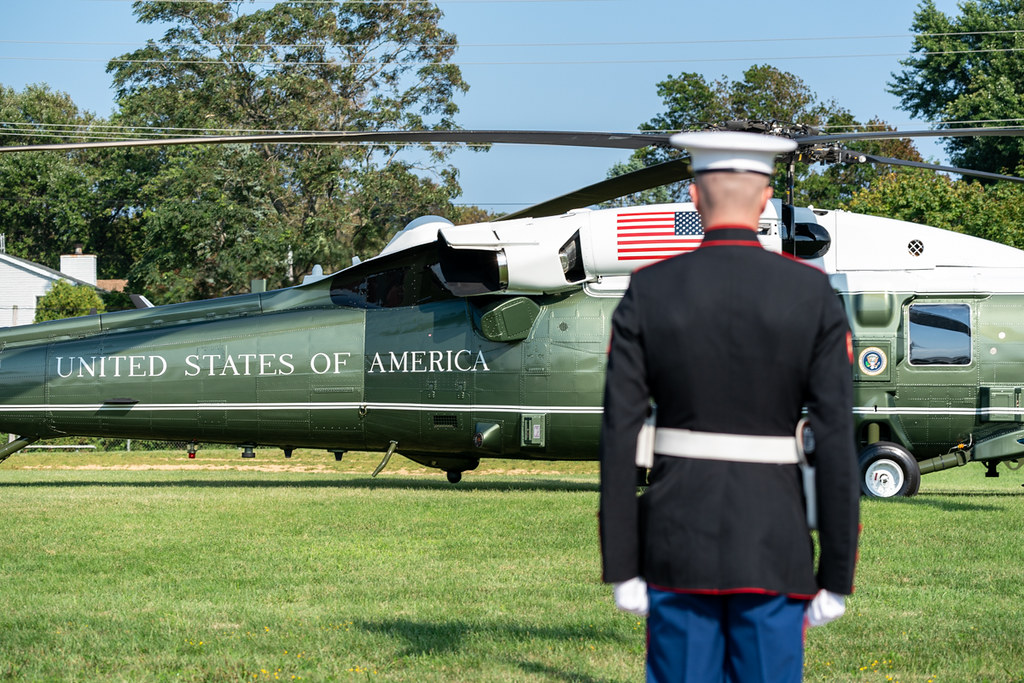 Thomas Crosbie offers up "Six Scenarios for Military Intervention After January 20" in an effort to shore up John Nagl and Paul Yingling's open letter calling for the Chairman of the Joint Chiefs to stage a military intervention in the unlikely event President Trump loses the election but refuses to leave office.
Kori Shake and Jim Golby already explained why this suggestion is both dangerous to the Republic and incongruent with how the military actually works. I joined in, arguing that others who have taken the same oath to the Constitution as General Milley are in a much better position to decide who is a domestic enemy. Crosbie addresses none of our arguments, instead railing against a straw man version of civil-military relations he claims is taught at the staff and war colleges.
That argument is a distraction. Literally no one is suggesting "that the military roll over and accept whatever anti-democratic actions are undertaken by a president clearly intending to do what he can to break the Constitution." Rather, we argue that it is the job of the military to "support and defend" the Constitution, not interpret it.
Crosbie argues that "A forced transfer of power from Trump to someone else is not a traditional coup but rather a pronunciamento." But none of the fanciful scenarios he lays out require Milley or any other military officer to anoint their Commander-in-Chief.
Scenario 1: If Biden is perceived as having won and is sworn in by legitimate authorities, but the passage of executive authority (and the nuclear football) is not acknowledged by the federal agencies or some faction therein.
In this scenario, the Congress of the United States has certified Biden as President and the Chief Justice of the United States has further legitimated him by administering the oath. But the federal agencies that Trump has been decrying as a Deep State for four years are somehow going to rally around him, refusing to acknowledge Biden? That's beyond implausible.
Regardless, the role of the U.S. military in such a scenario is clear: they stop taking orders from Trump at noon on January 20, 2021 and start taking them from Biden. That would be pronunciamento enough, no?
Scenario 2: If Biden is incapacitated and someone else is sworn in over the objections of Trump and his allies, questioning the passage of executive authority.
This is simply Scenario 1 reframed. "Someone else"—one presumes Kamala Harris—is simply substituted for "Biden." Congress has still backed and the Chief Justice has still sworn in a new President. Trump and his allies can object all they want; there is a new President and the military will take their orders from her.
Crosbie next sets up two scenarios wherein the election has somehow not been adjudicated in the nearly three months before Inauguration Day and the Presidential Succession Act kicks in, elevating Speaker of the House Nancy Pelosi to the presidency, but Trump refuses to accede, citing Constitutional objections.
Scenario 3: Trump may be sworn-in as a stop-gap measure. Here, the integrity of the democratic process will be sacrificed in order to mitigate damage to the Constitution, but the red line will be pushed back.
The Constitution requires a President be sworn in at noon January 20. There is no provision for a "stop-gap." But, if this somehow happened, what possible role would the United States military have? If Trump is sworn in, owing to whatever political compromise has been brokered, then he's still the President.
Under a more plausible scenario where Trump and Vice President Pence both succumbed to COVID-19, Jack Goldsmith and Ben Miller-Gootnick outlined the complexity of debate over whether a Member of Congress can Constitutionally be in the line of succession to the Presidency. It is an issue which will remain unresolved until adjudicated—by the United States Supreme Court, not the Chairman of the Joint Chiefs.
Scenario 4: Trump may maintain de facto power and dispense with the symbolic act of being reinstated, in effect denying that a breach of the 20th Amendment took place.
This is just Scenario 3 without an oath.
Scenario 5: Trump takes active steps to suspend the normal functions of government through manipulation of the War Powers Act, Insurrection Act, or some other seemingly lawful cover.
Neither the War Powers Act, the Insurrection Act, nor any other law permits the President to "suspend the normal functions of government," much less delay the Constitutional turnover of power. Again, we do not have enough facts here to know what happened in the election, the Electoral College, and so forth.
Regardless, Congress and/or the Supreme Court will have made clear who the President is. The military will take their orders from that individual, presumably President Biden.
Scenario 6: Trump uses loyal security agencies to commit acts of violence and intimidation in a traditional, bloody coup. This is the worst of all outcomes but seems least likely of all, and here military intervention would in all likelihood be authorized by Congress.
It is not so much "unlikely" as nonsensical. Who are these "loyal security agencies"? Why are they willing to stage a coup to keep Trump in power?
But, again, this scenario does not require Milley to anoint a President. Congress will have validated the Electoral College's choice, presumably Biden. Milley and the rest of the members of the armed forces will start taking their orders from him at noon on January 20. If, in the interim, Trump issues manifestly illegal orders, Milley and company will, as is their duty, refuse to follow them.
There is simply no scenario in which the Chairman of the Joint Chiefs or any other military officer will be in a position, whether by coup or pronunciamento, tell us who our President is. The Electoral College will vote and a Joint Session of Congress will count said votes starting at 1 pm January 6. If the votes are undisputed, a winner will be declared and sworn in at noon January 20. If the votes are disputed, there is a process in place to adjudicate the dispute. It does not involve the United States armed forces.