Soccer Match Canceled In Germany Over Discovery Of "Serious Plans" For Explosions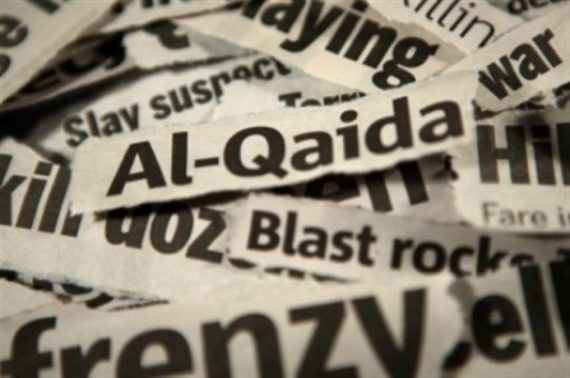 A soccer match in Hanover, Germany between the national teams from Germany and The Netherlands was canceled at virtually the last minute this evening local time due to what seems to be a serious security concern:
Germany's exhibition soccer match against the Netherlands was canceled less than two hours before kickoff on Tuesday, becoming the second marquee game called off in two days in an increasingly edgy Europe.

The cancellation of Germany's game against the visiting Netherlands in Hannover came after the police found a suspicious object, The Associated Press reported. A stadium announcement told fans who had already entered the Niedersachsenstadion — which seats more than 40,000 for international matches — to leave.

After the cancellation, further announcements urged fans milling outside to move away from the stadium. They had to do so on foot, however, after the police stopped trains and public transportation departing the area.

Germany's team, which had boarded its bus and was on the way to the stadium, was directed away by the police and was being held in a "safe place," according to a Twitter message posted by the team spokesman Jens Grittner.

The cancellation came one day after officials from Belgium's soccer federation called off a friendly with Spain that had been set for Tuesday in Brussels amid security concerns and after consultations with the Spanish federation.
CNN is reporting that the cancellation was prompted by the discovery of "serious plans" for explosions:
"Serious plans for explosions" forced the evacuation of a stadium in Hannover, Germany, on Tuesday night before a Netherlands-Germany friendly soccer match, the police chief for Germany's Lower Saxony region told Germany's public broadcaster NDR.

The German national team tweeted that the game had been canceled, and "#DieMannschaft are under police protection and have been escorted to a safe place."

German Chancellor Angela Merkel and at least three other top government officials were expected to attend the match, Merkel's office said.

The incident comes four days after three suicide bombers blew themselves up outside the Stade de France in the Parisian suburb of Saint-Denis during a soccer match between France and Germany. The bombers died in the explosions, as did one bystander. That was one of several terror attacks across the French capital Friday night that killed at least 129 people and wounded hundreds more.
On its broadcast at the moment, CNN is quoting a local Hanover newspaper as saying that an ambulance stationed at the stadium, something that is quite common during sporting events both in Europe and here in the United States was found with an explosive device, but that has not been confirmed.
At the same time this is happening, the English and French national teams are set to begin a "friendly" match at Wembley Stadium in London at which Prince William is expected to be in attendance for at least a portion of the game. Security is reportedly, and quite understandably, quite high in the area around Wembley, but it appears that the game will be going forward.
If nothing else, all of this suggests that Europe is on a tripwire right now whether or not there are actually additional plots brewing out there.
Update: The earlier reports of explosives inside a vehicle near the stadium are being disputed by at least one reporter:
After earlier saying "there was a device intended to be detonated in the stadium", German police now say they haven't found any explosives

— Tom Steinfort (@tomsteinfort) November 17, 2015
As always, early reports are to be taken with a grain of salt, but obviously the cancellation was done out of an abundance of caution.