Some Democrats Still Upset About Biden's Vote In Favor Of Iraq War AUMF
A new poll indicates that at least some Democrats continue to hold Biden's 2002 vote in favor of the Iraq War.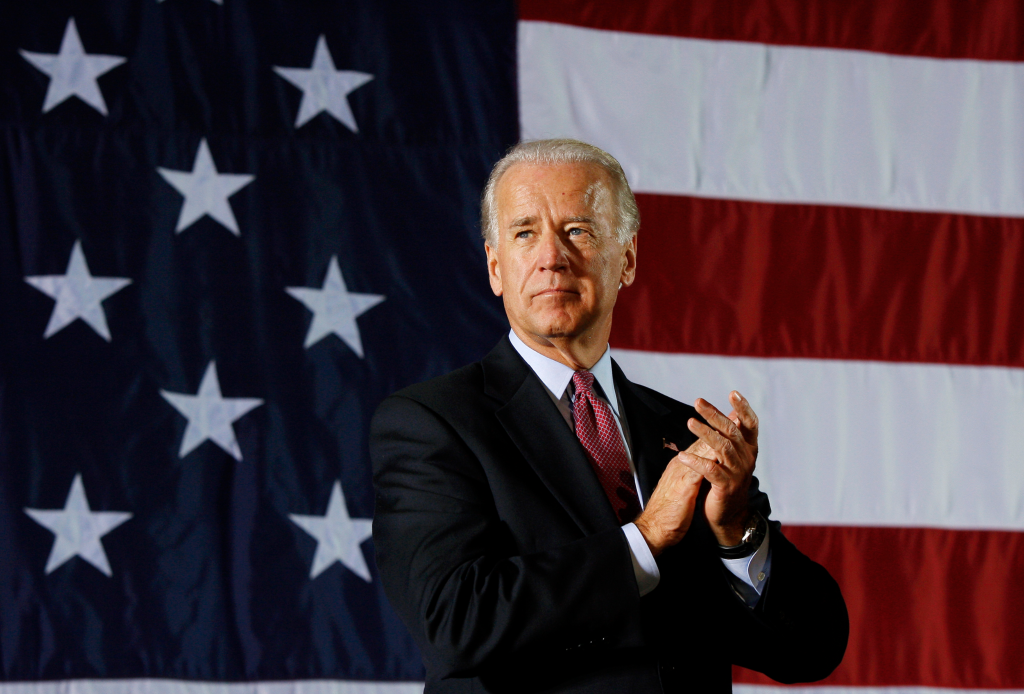 Later this year, we'll hit the seventeenth anniversary of the bipartisan passage in both the House and the Senate of the Authorization for Use of Military Force (AUMF) to authorize the Bush Administration to go to war against Saddam Hussein's regime in Iraq. In the time that has passed several of the Democrats who voted in favor of that resolution have found that it posed a political problem for them in bids for re-election or higher office and now a new poll from Politico and Morning Consult shows that there is still some segment of the Democratic Party consider a vote in favor of the AUMF to be problematic, and that could post a problem for former Vice-President Biden:
Joe Biden has more foreign policy experience than any other candidate in the sprawling 22-person Democratic primary field, but his 2002 vote in favor of the invasion of Iraq is already providing fodder to his rivals — and could pose problems with younger voters.

Sen. Bernie Sanders is using the former vice president and senator's Iraq vote to draw a contrast between their congressional records, as the Vermont lawmaker repeatedly points out that he voted against the war.

Democrats view Biden's terms in the Senate and White House as his greatest asset, according to a new POLITICO/Morning Consult poll out Wednesday. But his vote on Iraq could cost him support, the poll showed.
Seventy-three percent of Democratic respondents said Biden's experience in the Senate and as President Barack Obama's No. 2 makes them more likely to back him in the primary. But nearly 3 in 10 Democrats said they were turned off by his Iraq War vote, and more than 40 percent of participants between the ages of 18 and 29 said his record on the issue made them less likely to support him.


"Joe Biden's 2002 vote in favor of authorizing military force against Iraq could hurt his support among the crucial younger voting bloc in the Democratic primary," said Tyler Sinclair, Morning Consult's vice president. "Notably, 42 percent of young voters 18-29 say they are less likely to support Biden because of his vote for the Iraq war, compared with 14 percent who say they are more likely and 18 percent who say his decision makes no difference at all."

Democratic voters were more troubled by Biden's Iraq War vote than by other controversial lines from his resume that have become campaign-trail issues, the poll found. Only 13 percent of Democratic respondents said they were less likely to support Biden because of his role in passing crime legislation in the 1990s that has come under criticism recently, and just 9 percent said his vote for trade deals such as the North American Free Trade Agreement and Trans-Pacific Partnership — frequent targets ofPresident DonaldTrump's—made them less likely to back him.


Only his treatment of Anita Hill, who testified before Biden's Judiciary Committee that Supreme Court Justice Clarence Thomas sexually harassed her, bothered Democratic poll participants nearly as much as the Iraq War vote—28 percent of Democrats said it made them less likely to back him.


The Biden campaign declined to comment on the poll results.

Thirty-two percent of respondents in the Morning Consult poll said the war vote makes no difference to them, and 18 percent said they don't know whether it will influence their choice or that they have no opinion. Twenty-one percent of participants said it made them more likely to back him.

"I don't think the vote will be the kind of flashpoint as it was in 2008 or even 2016. Democrats seem more interested in looking toward the decades ahead of us than relitigating the ones behind us," said Jesse Lehrich, a Democratic strategist who was aforeign policy spokesman on Hillary Clinton's 2016 campaign. He noted that it was the Obama-Biden administration that brought troops home from Iraq. "The longer Biden remains the front-runner, the more attacks on his record he'll face," he said. "But I would be shocked if this particular issue is the one that erodes his support."


A former Senate Foreign Relations Committee aide with knowledge of the process said Biden voted for the Iraq resolution in hopes that President George W. Bush could engage in "tough diplomacy" through the United Nations.


"Unfortunately, that vote was misused for an unnecessary and crazily costly war," the aide said.


Sanders has highlighted the issue, telling ABC's "This Week" earlier this month that "Joe voted for the war in Iraq. I led the effort against it." Sanders' campaign declined to comment on the new poll.
Biden would not be the first Democrat who faced blowback from the electorate and fellow candidates for the position they took on the Iraq War in October 2002, roughly six months before the war began and several years before the negative consequences of the war became apparent. During the 2008 campaign for the Democratic nomination, former Senator and Democratic Presidential candidate Hillary Clinton faced similar criticism, much of it led by her chief opponent then-Senator Barack Obama. At the time, Obama pointed out that he had spoken out against the war on several occasions prior to the Senate vote and that, unlike Clinton, his opposition to the war was consistent through time. As Clinton pointed out at the time, of course, Obama was not a Senator but was instead serving in the Illinois State Legislature and didn't really have the responsibility involved with actually voting on a resolution authorizing war. In addition in 2016, Clinton was criticized by Senator Bernie Sanders and by President Donald Trump for her vote in favor of the war. In Trump's case, the attack was rather hypocritical given the fact that he had initially supported the war along with the majority of Americans before coincidentally turning against it about the same time that public opinion did.
Voters are free to vote for or against any candidate for any reason, of course, but I have to wonder if it makes sense to hold Biden responsible for a vote that occurred when many of the younger voters cited in this poll were either not born or not even in Elementary School. For one thing, for better or worse, Senators and Congressmen who were asked to vote on the AUMF in 2002 were under tremendous public pressure to support the Administration. It's worth recalling that, at the time, President Bush was still immensely popular and public support for a tough position against the Hussein regime was quite high. Additionally, nearly all the available intelligence at the time pointed in the direction of the conclusion that Iraq had indeed resumed its WMD program in violation of the post-war agreements signed in the wake of the Persian Gulf War. It wasn't until years later that we learned of the flaws in that intelligence and of the existence of intelligence that suggested otherwise. Given that, it's not surprising that a majority of Democratic Senators, including not just Clinton and Biden but liberal stalwarts such as Tom Daschle, Chris Dodd, John Edwards, Chris Dodd, Dianne Feinstein, Tom Harkin, John Kerry, Harry Reid, Chuck Schumer, and Bob Torricelli all voted in favor of the resolution. None of this is to divert attention from the fact that the Iraq War is without question the biggest geopolitical and military mistake the United States has made in the 21st Century, and arguably one of the worst such decisions in American history, but it is to argue that we perhaps ought to have some perspective as we look at how Senators and others acted with the information that they had at the time. And I say that as someone who generally opposed the war from the start to the point where I was unwilling to support it even if the intelligence about Iraq's WMD program was correct.
As a percentage of the overall Democratic electorate, the group of people that seem to feel the strongest about this issue is relatively small of course, so it's unclear that these numbers are going to have that much of an impact on Biden's candidacy. Additionally, it's clear that the people inclined to continue to hold a seventeen-year-old vote against the former Senator and Vice-President are also people who are not inclined to support him at this stage of a Democratic Party. Instead, they are likely to support candidates like Sanders and others. As we've seen from the polling at the national level, as well as in early primary states such as Iowa, New Hampshire, and South Carolina, Biden not only continues to lead his fellow Democrats but does so at levels that rival what we saw in 2016 with the Clinton campaign. While a good deal of that is due to name recognition and will probably fade somewhat in the near future, it is, arguably, a sign that Democratic voters as a whole don't care quite as much about events nearly a generation in the past in a world far different from the one we live in today.