South Carolina Exit Polls
Joe Biden won with every group imaginable---and some that were unimaginable.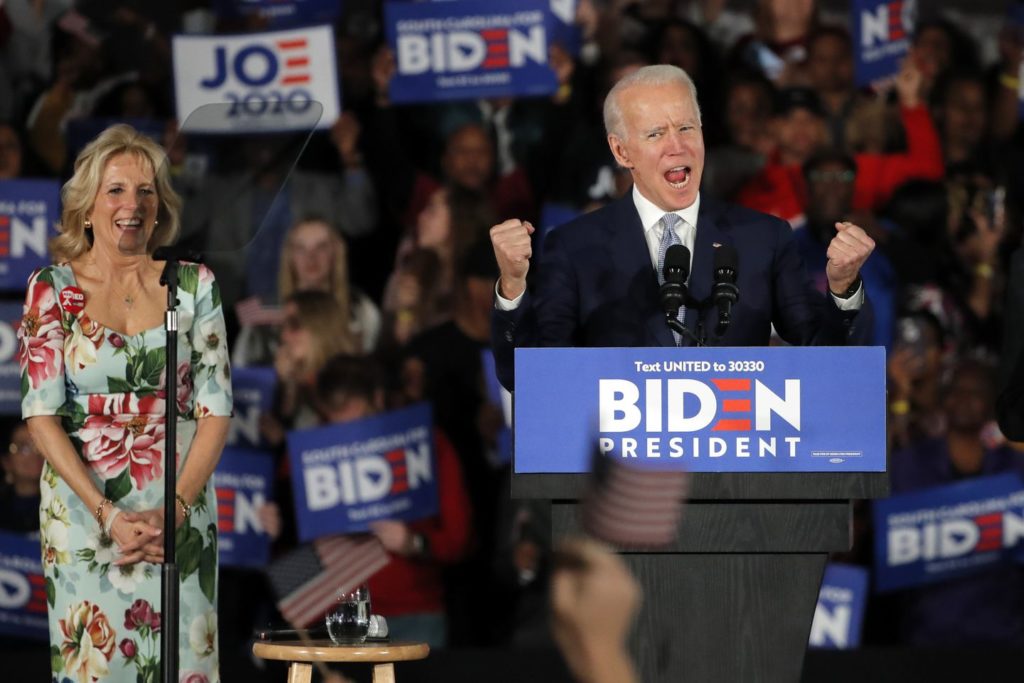 WaPo has a look at the "Exit polls from the 2020 South Carolina Democratic primary." They illustrate the magnitude of Joe Biden's win—and the oddness of the state's Democratic nominating electorate.
Biden won essentially across the board:
Biden won a plurality of white voters and an overwhelming majority of black voters—beating Sanders 4 to 1 with the latter.
Biden won every age group but the under-29s—which Sanders carried handily. (Alas, there are few of those; just 11% of the turnout.)
Biden dominated among those who regularly or occasionally attend religious worship services—Sanders handily won among those who never attend.
Biden won among men and women by wide margins.
Biden dominated among college-educated and no-college voters alike.
Biden dominated among Democrats and won with Independents.
Interestingly, Biden won easily across ideology—winning those who labeled themselves very liberal, somewhat liberal, and moderate or conservative.
Biden won easily among veterans and those who had never served.
Biden won easily with groups regardless of the issue they claimed most motivated their vote—including health care and income equality! (That's surprising.)
Biden easily won among those who cared most about a candidate's view on the issues or beating Donald Trump.
Biden was the clear favorite of both those who decided a long time ago and made up their minds in the days before the election.
Quite bizarrely, Biden easily won among those who favored replacing private insurance with a government-run plan! And, less surprisingly, with those who opposed doing that.
Most bizarrely of all, Biden tied Sanders among voters with a favorable opinion of Sanders! (He did, however, lose to Sanders among those who had an unfavorable opinion of Biden.)
The demographics somewhat surprised me as well, although maybe they shouldn't have.
Almost everyone who showed up was over 45; only 18% were between 30 and 44 and a mere 11% were under 30.
A whopping 56 percent of the respondents were black.
South Carolina served as Biden's firewall, as many had predicted, because of its huge African-American participation. That group, as we all know, votes overwhelming Democratic and is arguably the party's most important demographic group. But South Carolina overall is only 27 percent African-American and the state hasn't voted for a Democrat as President since Jimmy Carter in 1976.