Biden's South Carolina Firewall
Former Vice-President Joe Biden continues to hold a strong lead in South Carolina even while slipping in other early states.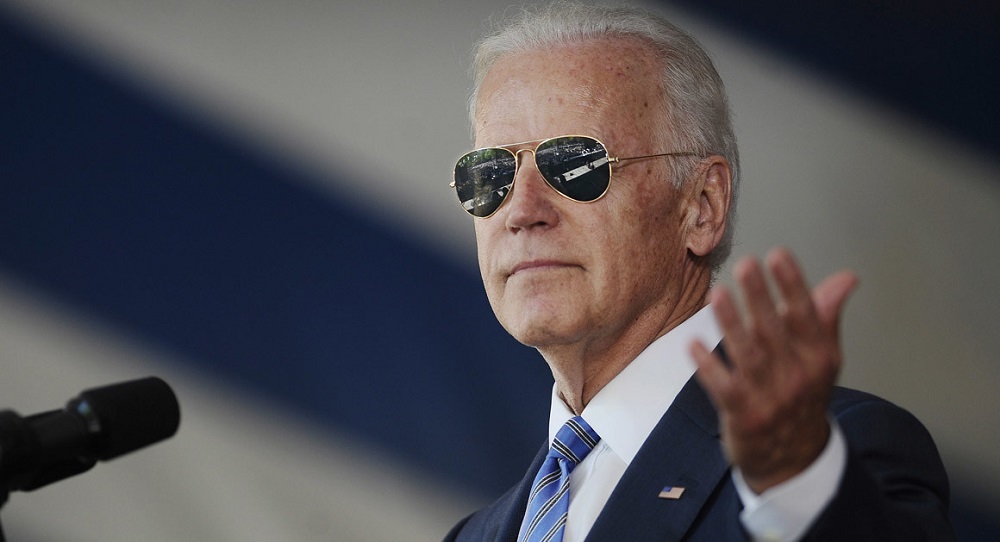 Even as the former Vice-President faces challenges from the left in Iowa, New Hampshire, and Nevada, he continues to hold a seemingly insurmountable lead in South Carolina that could help to stave off the idea that his campaign is in trouble if he falls short in the early primary states:
Joe Biden is blowing away his Democratic rivals in South Carolina, according to three new polls that show he's the only candidate with outsize support from African-American voters in the first-in-the-South primary.

While the former vice president has lost ground in surveys of overwhelmingly white Iowa and New Hampshire, Biden is pulling in about a third of the overall primary vote in South Carolina. His lead there is powered by a 44 percent backing from black voters, surveys from Quinnipiac University and the University of North Florida released Monday show.

Another survey released Monday, from CBS News/YouGov, shows even stronger support from black voters in South Carolina. Biden receives more than half of his support from African-Americans and has 45 percent overall support.

His next-closest opponents in South Carolina are Sen. Elizabeth Warren, at 17 percent, and Sen. Bernie Sanders at 15 percent in the CBS poll.

In the Quinnipiac poll, Biden has 33 percent support and Warren and Sanders are at 13 and 11 percent, respectively. In the UNF survey, Biden registers 36 percent support, with Warren and Sanders tied at 10 percent.

The polls bolster claims by Biden's allies that he's the only candidate in the race who can point to a broad base of support with a pillar of the Democratic Party – African-Americans.

Their continued backing is essential to Biden's bid — particularly in the South — since black voters could account for one-in-four total voters during primary season. High black turnout is also crucial to any Democrat's chances in a general election.

While Biden is benefitting from his status as vice president to the first black president, his longstanding ties to South Carolina and the attacks on his character by Donald Trump have also reinforced his position, according to state Sen. Marlon Kimpson, a Democrat from North Charleston who is neutral in the race and has hosted numerous candidates in his majority-black district.

"Ironically, Trump has helped Biden here," Kimpson said.

"People I talk to believe Biden doesn't get a fair shake. And there's some ownership of him. He has been friendly to our state. He was President Obama's vice president. There's sort of a feeling of kinship with him," Kimpson said. "And people don't like folk picking on their relative. They believe Joe is an uncle to our state. And Trump's preoccupation and fascination with taking him out has resonated."
One of the main reasons for the strong level of support for Biden in the Palmetto State, of course, is the fact that he receives overwhelming support from the state's large African-American community. In the Quinnipiac poll, for example, Biden has the support of 44% of African-Americans, and Bernie Sanders gets 10%, after Sanders comes Elizabeth Warren at 8%, Kamala Harris at 6%, Tom Steyer at 4%, Cory Booker at 2%, and all other candidates at or under 1%. In the CBS/YouGov poll, Biden has the support of 49% of the African-American vote, followed by Elizabeth Warren at 16%, Bernie Sanders at 13%, Kamala Harris at 11%, Pete Buttigieg and Cory Booker at 3%, Julian Castro at 2%, and all other candidates at or under 1%. Finally, in the University of North Florida poll, Biden has the support of 44% of African-Americans, followed by Elizabeth Warren and Tom Stever at 10%, Bernie Sanders at 8%, Kamala Harris at 4%, Cory Booker at 2%, and all other candidates at or under 1%.
In addition to being a boost to Biden, these polls are also distinctly bad news for the two African-American candidates in the race, and for South Bend Mayor Pete Buttigieg, who has yet to catch any fire at all among African-Americans:
The newest polls are a gut-punch to the two African-American senators who have looked to the state as a springboard, Kamala Harris and Cory Booker. They've premised their candidacies on doing well enough in Iowa, New Hampshire or Nevada in order to gain momentum and capture the support of South Carolina's black voters — estimated to be as much as two-thirds of the primary vote in the state.

The senators' calculus also counts on the implosion of Biden's campaign, which has so far failed to materialize.

Harris only has 3 percent overall support in South Carolina and 6 percent support from black voters there, while Booker has 2 percent support overall and from black voters in the state, according to Quinnipiac's survey. In UNF's poll, Harris has 4 percent overall support and also from black voters, while Booker is at 2 percent in both categories.

(…)

In the UNF survey, Buttigieg had 3 percent support overall and 1 percent support from African-American voters. In Quinnipiac's poll, Buttigieg registered no support among black voters and was at 6 percent overall.
"It's certainly a warning sign for all of the other candidates," UNF political science professor Michael Binder said, referring to the preferences of black voters so far

Binder cautioned that early polls like this will change as the campaign grinds on and candidates win or lose in the early states. But at the moment, Biden's support shows how strong he is with black voters.

"Biden right now is the toughest kid on the block in South Carolina and until someone comes along and punches him in the nose, he's going to stay that way," Binder said.
Looking at the RealClearPolitics average, which does not include the University of North Florida poll for some reason, we see the following:
Joe Biden — 35.3%
Elizabeth Warren — 16.3%
Bernie Sanders — 12.8%
Pete Buttigieg — 6.5%
Kamala Harris — 6.3%
Tom Steyer — 4.0%
Andrew Yang — 2.5%
Cory Booker — 2.3%
Amy Klobuchar — 1.8%
Tulsi Gabbard — 1.0%
All other candidates under 1%
With 103 days until the primary itself takes place on February 29th, it's far too early to call the race in the Palmetto State. In addition to the fact that there are any number of things that could happen in this time period, the outcome in South Carolina is obviously going to be heavily influenced by what happens in Iowa, New Hampshire, and Nevada in the three weeks beforehand. If Biden flounders or another candidate, such as Pete Buttigieg, starts to prove they can win contested elections that could cause voters to give them a second look. It's also worth noting that all three polls show that there is still a significant portion of the electorate that is undecided. This is especially true among the African-American population where all three polls show as much as 20% of African-American voters as undecided. Even if Biden maintains his lead in the state, how this undecided vote goes could be important once the smoke clears and we see who the other contenders coming out of Iowa, New Hampshire, and Nevada might be. For now, though, the big news from South Carolina is that it seems to be the state that could launch Biden into what would be a very advantageous Super Tuesday, which takes place just three days after South Carolina.