Steve Scalise Nominated for Humiliation
McCarthy lost it. Turned in his gavel. You, guy, are number 1.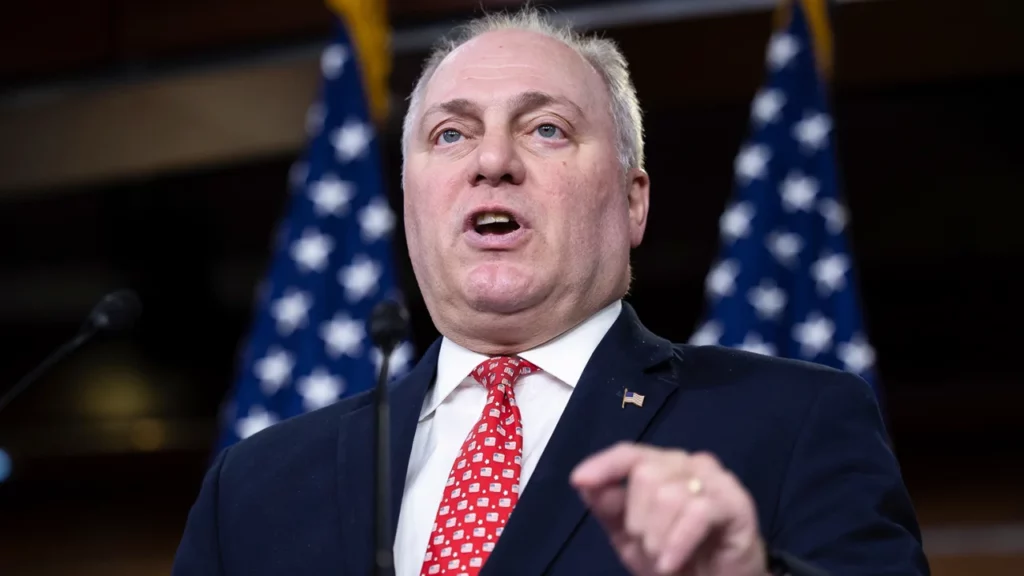 Steve Scalise is going to get his dream shot.
AP/YahooNews ("Republicans nominate Steve Scalise to be House speaker and will try to unite before a floor vote"):
Republicans nominated Rep. Steve Scalise on Wednesday to be the next House speaker and will now try to unite to elect the conservative in a floor vote after ousting Rep. Kevin McCarthy from the job.

In private balloting at the Capitol, House Republicans pushed aside Rep. Jim Jordan, the Judiciary Committee chairman, in favor of Scalise, the current majority leader, lawmakers said. The Louisiana lawmaker is seen as a hero to some after surviving a mass shooting on lawmakers at a congressional baseball game practice in 2017. He is now battling blood cancer.

Republicans who have been stalemated after McCarthy's historic removal last week will seek to assemble their narrow House majority around Scalise in what is certain to be a close vote of the full House. Democrats are set to oppose the Republican nominee.

A floor vote of the whole House could come as soon as Wednesday afternoon.

"I don't know how the hell you get to 218," said Rep. Troy Nehls, R-Texas, referring to the majority vote typically needed in the 435-member House to become speaker. "It could be a long week."
Considering he only got 113 votes, to 99 for Jordan, I don't either. Indeed, 113+99, if I remember my elementary school math correctly, still doesn't add up to 218.
Insane Republican Members are already promising to vote against him. Sane ones are wondering why the hell there's going to be a floor vote that Scalise can't win.
Jordan, ever classy, has not endorsed Scalise.