Super Committee Makes Its Super Failure Official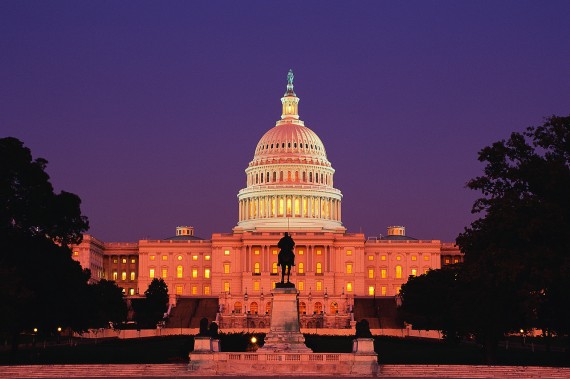 Coming as no surprise to nobody, the co-chairs of the Joint Select Committee on the Deficit have announced the failure of their quixotic endeavor:
 The bipartisan congressional committee tasked with finding at least $1.2 trillion in deficit reduction announced on Monday it cannot reach agreement by the Wednesday deadline, a stark if not unexpected admission that its efforts have ended in failure.

"After months of hard work and intense deliberations, we have come to the conclusion today that it will not be possible to make any bipartisan agreement available to the public before the committee's deadline," the co-chairs of the 12-member panel said.

The declaration came late Monday afternoon in a written statement from the 12 members of the Joint Select Committee on Deficit Reduction despite last-second discussions in closed-door meetings.

The committee, in the end, could not resolve that Republicans would not go as far as Democrats wanted on allowing more revenue raisers, and Democrats did not want to move on entitlement reforms. Intense messaging by both political parties on which was more to blame is surely to spill out for days, if not months.

The super panel was created with extraordinary, fast-track powers this summer under the law agreed to by Republicans and Democrats during the debt ceiling crisis. That same law now says its failure will trigger $1.2 trillion in automatic cuts over 10 years, starting in 2013. That so-called sequestration is to include cuts to Pentagon spending.

There is a chance Congress will somehow try to alter these cuts, or even sidestep them. Some lawmakers were already saying they will immediately move legislation to block those automatic cuts to the defense budget.
As today unfolded, we learned just how dysfunctional this committee ended up being, much like the rest of Congress. They spent most of September "getting to know each other," which seems odd considering that all of these people have served in the House and/or Senate for years if not decades. They had a shockingly small number of full meetings of the committee, the last one being on October 25th. Even today, when Senator Kerry and Senator Kyl were allegedly trying to work on a last minute deal, only seven members of the committee met with each other. If that's how they'd been operating from the beginning it's no wonder they failed. More importantly, though, it strikes me that it's a pretty stark demonstration of just how deep the partisan divide has become on Capitol Hill when the two sides have to spend a month getting to know each other.
When Congress comes back in December there will be three big issues for them to deal with, the Payroll Tax, extension of certain tax provisions related to the Alternative Minimum tax, and the so-called Medicare "Doc Fix," which is supposed to deal with massive cuts in physician compensation set to kick in next year. Anyone foolish enough to think they'll be able to deal with any of them?