Texas House Passes Bill Banning TSA "Grope" Searches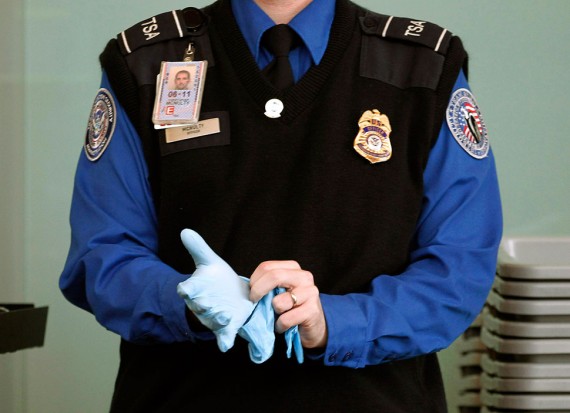 Texas may well become the first state to take legislative action against the intrusive airport searches that have been in the news since November:
The Texas House of Representatives late on Thursday approved a bill that would make invasive pat-downs at Texas airports a crime, after a former Miss USA said she felt "molested" at the Dallas/Fort Worth airport last month.

Transportation Security Administration agents could be charged with a misdemeanor crime, face a $4,000 fine and one year in jail under the measure.

The proposal would classify any airport inspection that "touches the anus, sexual organ, buttocks, or breast of another person including through the clothing, or touches the other person in a manner that would be offensive to a reasonable person" as an offense of sexual harassment under official oppression.

The measure's author, Republican David Simpson, said: "Indecent groping searches when innocent travelers are seeking access to airports and public buildings would be outlawed under this bill."

The bill needs a final vote from the House before it would go to the Senate.

"This has to do with dignity in travel," Simpson said.

TSA spokesman Luis Casanova said he could not comment on pending legislation. He said just 3 percent of the traveling public is subjected to pat-downs.
If it becomes law, this would most certainly become the subject of a court challenge since it seems to directly interfere in the jobs of Federal Government employees. Instead of suing, though, it would be better if the TSA would recognize that they are doing something wrong here.