The Coming Republican Crackup
Will a debate over foreign policy tear apart the GOP ? Probably not.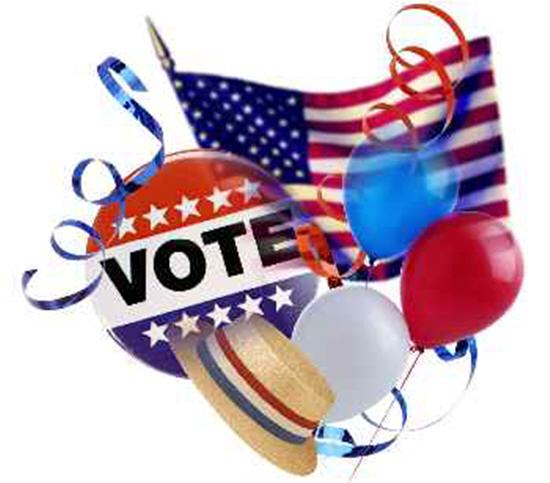 John Avalon, author of Wingnuts: How the Lunatic Fringe is Hijacking America
, argues that Michael Steele's recent comments about Afghanistan reveal a far deeper split in the GOP over foreign policy:
The Michael Steele Show will keep on running through the fall, despite his Afghanistan-is-Obama's-War gaffe, which drew immediate calls for his resignation from neo-conservatives like Bill Kristol and Co. and a spirited defense from the libertarian Congressman Ron Paul.

But this latest distraction was deeply revealing. It exposed the growing influence of a grassroots neo-isolationist movement that is springing up as a backlash to both Presidents Bush and Obama, while reviving an old debate thought long-dead within the Republican Party between the isolationists and the internationalists.

It's a grudge match last fought in 1952, when Dwight D. Eisenhower defeated Senator Robert Taft in the GOP primary and then won the presidency, returning the White House to Republican control for the first time in 20 years and committing the nation to a bipartisan policy of international engagement.

Now those old fault lines are festering again, encouraged most prominently by Ron Paul and Glenn Beck. Think back to their starring roles at CPAC last January, with speeches that dragged Woodrow Wilson out of mothballs, beat him about the head and neck, and blamed him for the decline of the constitutional republic—or as Beck would say, "the cancer of progressivism." But the real hit on Wilson was the international interventionist approach to foreign policy—making the world "safe for democracy"—which still bears his name. It's a legacy that FDR embraced, Ike moved into the GOP mainstream, Reagan used to win the Cold War, and George W. Bush took to new heights with Afghanistan and Iraq.

With a long war hangover, however, a Pew Research Study from last November found that "Isolationist Sentiment Surges to Four-Decade High." Roughly half of Americans agreed with the statement that the U.S. should "mind its own business internationally," while 44 percent said "we should go our own way." Less than 20 percent felt the same way in 1964. Perhaps most troubling, the poll found that people under 30 are more likely to hold this view.

The young Paul-ites who manned the ramparts at CPAC—and delivered a stunning victory for him in the straw poll over Establishment favorite Mitt Romney—are an edgier sort that the coat-and-tie Buckley-ite young conservatives of an earlier generation. This was the antiwar crowd by way of Ayn Rand, organized under the banner of Young Americans for Liberty. Their signs protested the Patriot Act, proclaimed that "gun registration is a gateway drug," and of course argued we should "End the Fed." One bumper sticker I saw summed up the whole philosophy/ psychology: "Paper money => Bubble => Recession => Stimulus => Inflation => Price Controls => Shortages => Riots => Troops on Your Streets."
Contrary to Avalon's calculus, though, one does not have to be an isolationist to question both the fiscal sanity and the prudence of current American foreign policy, or the nation-building impulses of the neo-conservatives who ran foreign policy during the Bush Administration. Financially, being the "world's policeman" is something that we can't necessarily afford anymore — and the prudence of subsidizing the defense budgets of Europe and Japan is another topic entirely — and the past several decades have shown that we're not necessarily very good at bringing "freedom" to parts of the world that have no real concept of what that means.
In some sense, then, it's a good thing if the Republican Party starts having a long-overdue debate about foreign policy, but Avalon contends that it carries with it the risk of opening a rift in the GOP that could damage the party:
Short-term partisan calculus will likely cause Republican leaders to encourage an uneasy alliance with the neo-isolationists because they hope to benefit from their aggressive dislike of President Obama in the mid-term elections. But their increased influence on the GOP could prove disastrous for a serious 2012 presidential nominee who will have to campaign as being "strong on national security" and confront an ongoing non-optional war against Islamist terrorism. Sixty years after the Eisenhower vs. Taft primary, the debate will be the same—internationalism or isolationism—and so will the stakes: General-election victory or defeat.
What Avalon fails to recognize — and this is probably understandable since he is an outsider in this internal debate among Republicans and conservatives — is that there are more than two choices here. It isn't just a choice between isolationism v. all-out war, there is plenty room in between those extremes that is worthy of being debated, and the idea that merely having that debate would tear apart the GOP coalition is, in a word, absurd and strikes me as just than a little more wishful thinking on Avalon's part.
I do hope that Avalon is right in one sense, though, because it's long past the time for Republicans to realize that not every war is a good war.