The Daily News Crosses The Line From Journalism To Murder Porn
A front page cover on yesterday's murders in Virginia crosses the line from reporting to exploitation.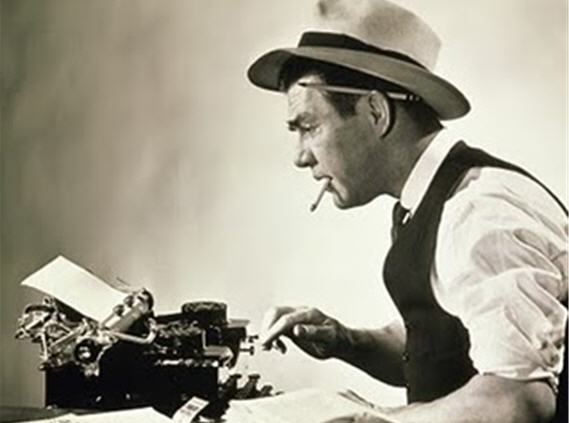 The New York Daily News is getting some flack over its front page today, which includes a pretty graphic depiction of yesterday's murder of a reporter and cameraman in Virginia:
Though the New York Daily News is not known for its understated front pages, the paper sparked the ire of many Wednesday night after tweeting an image of its Thursday cover that showcased the moment a news reporter was killed this week.

Alison Parker of WDBJ (Channel 7) in Roanoke was allegedly killed by Vester L. Flanagan II, a disgruntled former co-worker, on Wednesday morning during a live broadcast. Flanagan is also said to have killed a cameraman before killing himself. The Daily News cover used still images from video of the murder reportedly shot by Flanagan.

In a telephone interview, Jake Duhaime — a friend of WDBJ7 anchor Chris Hurst, Parker's boyfriend — criticized the Daily News's decision to use the images.

"It's going to be very tough to walk around the city tomorrow and try to avoid that cover," Duhaime said.

Duhaime, a sports marketer in New York, said he understood why the Daily News had published the provocative cover, but said the media should "showcase the victims rather than the acts."

"There is an emphasis on winning the front page," he said. "… But sometimes you have to step back and say, 'This is a little bit too far.' These are friends, family members — these are people's lives."

Among those expressing outrage about the cover were many news reporters.

"These beautiful souls deserve better than this cover," Jessica Layton, a reporter and anchor at WNYT in Albany, wrote.

"Alison Parker — who by all accounts was full of joy and so loved by everyone who met her — deserved much more than a cover highlighting her final moment of life with such panic and terror on her face," Layton wrote in a follow-up e-mail to The Washington Post. "Her parents, brother, boyfriend and WDBJ7 News Family deserve more too. And I would feel that way no matter the person's profession."

"Disgusting," Alex DiPrato of WSVN 7 News in Miami wrote on Twitter. "To show a woman as she is murdered is low."

"Speaking only for myself, there are a hundred journalistically responsible ways to convey the horror of this story," Mike Drago, a commentary editor atthe Dallas Morning News, wrote in an e-mail to The Washington Post. "The NYDN page I saw tonight is not one of them. Showing the victim from the killer's perspective at the moment of her death is beyond the pale of exploitation. It is death porn. My hope is that the editors find their wits before the paper hits newsstands."
The editors, of course, did not change their minds despite the fact that Twitter exploded last night with criticism of the cover as soon as the paper posted a picture of it. You can take a look at the cover yourself, but suffice it say that it is about a graphic as such a thing can get without actually showing the murder itself. The New York Post's cover, while somewhat more subdued than the Daily News wasn't much better in that respect. Several British tabloids also got in on the game with their own variations on the cover that the two American papers had done. On some level, one wonders if these papers would have used a more graphic image had it been available. As it was, the images that they used were the most graphic from the video that the shooter had posted online hours after committing the murders and while still fleeing north to this eventual death.
On some level, of course, this is common fare for tabloids, and we've seen plenty of graphic images and headlines from these types of newspapers for years. Nonetheless, these particular front covers seem to have aroused a great deal of negative reaction both from members of the general public and from journalists. Many, such as iMediaWatch's Sydney Smith objected to the fact that the papers had used images from the video created by the shooter, perhaps suggesting that the issue might be a different if they had used images from the broadcast video from WDBJ. This point of criticism seems valid to me. The shooter created this video exactly for the purpose of people seeing him commit these murders, and the papers that ran the photos taken from that video have given him exactly what he wanted.
This is an issue that comes up in journalism frequently in an era where pictures and video can be powerful messages, or horrible reminders of tragedy. In the wake of the September 11th attacks, many questioned the fact that news outlets would replay video of the planes crashing into the World Trade Center repeatedly in the days, weeks, and months after the attacks. Other outlets took the matter one step further by publishing photographs of the bodies of people who jumped from the buildings after realizing that they had no hope of being rescued. In more recent times, media outlets have struggled with the issue of whether or not to broadcast the beheading and other propaganda videos released by ISIS over the past year. I'm not sure that I know where the line should be drawn. Journalists and news editors shouldn't censor or hide an image of an important news event just because it is graphic. Sometimes, as we learned during the Vietnam War, the very graphic nature of those photographs is relevant to showing Americans what is really happening and can be a tool in changing public opinion. Similarly, the images from 9/11 of the towers being hit and burning are a fact of history as real and important as the bombing of Pearl Harbor. Perhaps they don't need to shown repeatedly, but they should be shown. In this case, I'm not at all sure what the news value is in showing the images that the Daily News used. Yea, they'll probably sell a lot of papers today and they'll get a lot of attention online and in the media. It seems to me, though, that they ought to be aiming for something just a little higher than putting murder porn on their front page.