The End of China's Growth?
Or just a bump in the road?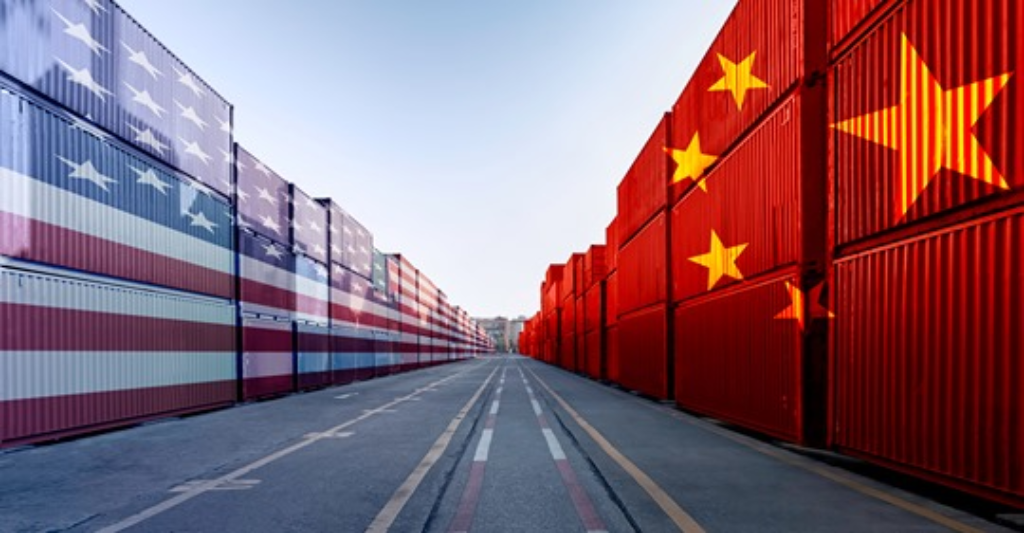 For at least two decades, experts have warned that China's political system depended on an unsustainable rate of growth. They defied those predictions for years. Not any more.
NYT ("China's Economy Shrinks, Ending a Nearly Half Century of Growth"):
The coronavirus outbreak has brought China's extraordinary, nearly half-century-long run of growth to an end — a stark reminder of the enormous task ahead for world leaders trying to restart the global economy.

Chinese officials on Friday said that the world's second-largest economy shrank 6.8 percent in the first three months of the year compared with a year ago, ending a streak of untrammeled growth that survived the Tiananmen Square crackdown, the SARS epidemic and even the global financial crisis. The data reflects China's drastic efforts to stamp out the coronavirus, which included shutting down most factories and offices in January and February as the outbreak sickened tens of thousands of people.

The stark numbers make clear how monumental the challenge of getting the global economy back on its feet will be. Since it emerged from abject poverty and isolation more than 40 years ago, China has become perhaps the world's single most important growth engine, one that lifted fortunes during previous times of trouble, like the financial crisis.

Now China is trying to restart its vast, $14 trillion economy, an effort that could give the rest of the world a much-needed shot in the arm. The coronavirus's spread to the United States and Europe, which froze the economies there, has led to forecasts that the world's output could shrink far more this year than it did even during the financial crisis.
That global halt will, conversely, hurt China's efforts to get back on track, creating a difficult economic puzzle for top leaders in Beijing. The pandemic and attempts to contain it have sharply cut the world's appetite for China's goods, which could lead to factory shutdowns and worker furloughs even as the country tries to get back to business.
WaPo ("Can you raise prices after a pandemic? China's purveyors of hot pot test the waters."):
China said on Friday that its economic output fell at an annualized 6.8 percent in the first quarter, the first contraction since the country began releasing the figures in 1992. The figures offer a glimpse into wider challenges. Massive stimulus from China helped stave off a deeper global downturn in 2008, but this time a return to business requires more than cash. The adversary is a microscopic one that thrives on many of the most cherished forms of ­economic consumption: movie theaters, live concerts and, yes, even tongue-obliteratingly-hot hot pots.

"This is a long-term change," said Chiara Capitanio, a Beijing-based advertising executive. "Brands will need to rethink their business models."

[…]

China's government is expected to step in to support its economy in coming months, though what exactly this will look like is still coming into focus. What's clear is the country's current leader Xi Jinping is less interested than his predecessors in economic growth for its own sake, but harbors deep ambitions for a Chinese geopolitical rise.

Beijing will likely consider its diplomatic interests as it shapes its stimulus plan, while keeping a close eye on simmering domestic dissatisfaction.

Michael Spencer, Deutsche Bank's chief economist for the Asia Pacific, said that in the longer term, he expects the pandemic to speed the decoupling of global supply chains between the United States and China. But that could take decades, he said, with a critical mass of companies in a sector all deciding to move to the same place before the math makes sense.

In the nearer term, what happens with service businesses in China — and around the world — will be key. Capitanio, the ad executive, says brands will need to develop new ways to provide customers with experiences and service, and to effectively communicate to customers the reality of higher costs for virus-prevention measures.
CNN is more optimistic ("China's economy just shrank for the first time in decades. It could still eke out growth this year"):
The coronavirus pandemic has dragged China's economy into its worst three-month period in decades — and the road toward recovery will likely be long. But the country may still eke out some growth this year, unlike its Western counterparts.

The world's second largest economy shrank 6.8% in the first quarter of 2020 compared to a year earlier, according to government statistics released Friday. That's slightly worse than analysts polled by Reuters were expecting, and amounts to about 693 billion yuan ($98 billion) in lost output.

While a contraction was expected, it's still a historic moment for China. The plunge is the worst for a single quarter that China has recorded since it started publishing those figures in 1992. It's also the first time Chinahas reported an economic contraction since 1976, when Communist Party leader Mao Zedong's death ended a decade of social and economic tumult. The economy shrunk 1.6% that year.

China's three major engines for growth — consumer spending, exports and fixed asset investment — all sputtered as large swaths of the country were placed on lockdown in late January and early February to contain the spread of the virus. Retail spending dropped 19% last quarter, while exports plunged more than 13%. Fixed asset investment declined 16%.

[…]

"The March data add to broader signs that China's economy is past the worst,"wrote Julian Evans-Pritchard, senior China economist for Capital Economics, in a research note. He added, though, that China may still not be fully acknowledging the extent of the downturn.

China's labor market continues to show signs of strain. The unemployment rate, which tracks jobless numbers in urban areas only, jumped to 5.9% in March — better than February's record high of 6.2%, but still worse than the 5.2% China recorded in December. That means 3.6 million more people were out of work in March compared to the end of last year, according to a CNN Business calculation using government data.

"China is in for a drawn-out recovery," Evans-Pritchard added.

The country's unemployment rate is of particular concern for state authorities.

While the metric has often been criticized as too stable — official data has barely budged beyond 4% and 5% in recent years — messaging from Beijing before the coronavirus hit showed how concerned officials were that the existing economic slowdown would take a toll on jobs. The fact that China acknowledged record unemployment during the pandemic suggests the country knows it has a problem on its hands.

"Stability in employment might become the top policy priority for this year," said Chaoping Zhu, a global market strategist for J.P. Morgan Asset Management.

Job losses caused by the coronavirus have also weighed on consumer spending, another problem for a country that was already dealing with cooling domestic demand. Per capita income declined nearly 4% in the first quarter compared to last year. That lead to a 12.5% plunge in consumer spending, according to Friday's government data.

Zhu said those declines could push authorities to consider additional measures to ease the country's economic pain, including more rate cuts meant to make it cheaper for small businesses to borrow money and stay afloat. (China has already been spending billionsto support its economy by pumping money into infrastructure projects to create jobs and reducing taxes on small businesses.)

Even as China reels from the shock, the country could still end the year with a growing economy.

The International Monetary Fund earlier this week predicted that China's economy will grow 1.2% in 2020 before jumping 9.2% next year — making it the best performer among major economies.

That annual growth could come even as much of the rest of the world shrinks. The IMF expects the global economy to contract by 3% this year as it slumps into its worst recession this year since the Great Depression in the 1930s.

Chinese officials seem wary of making predictions, though. While Beijing has set an annual GDP target every year since 1985, it has not yet done so for 2020. Asked whether the government could still set one this year, Mao Shengyong, spokesman for China's National Bureau of Statistics, said Friday he was not certain.

Even so, Chinese authorities on Friday were optimistic about the country's prospects, pointing specifically to the recent IMF forecast. If the IMF's predictions come true, China would average growth of 5% over the next two years, Mao said.
Its command economy makes it easier in some ways for the Chinese to rebound from this disaster. But people more knowledgable than me are predicting a massive reordering of world affairs in the aftermath. Not so much because they blame China for COVID-19–although their social practices may well have led to humans being infected by the virus and their political culture almost certainly helped transform it into a pandemic—but because the risks of putting so much of our critical infrastructure under Chinese control are suddenly much more apparent.
Indeed, we are likely to be in for retrenchment from the wide-open globalism that was the elite consensus for decades. We had already seen a backlash over megacorporations exploiting the system to avoid paying taxes and the movement of jobs to countries with the lowest wages and weakest labor practices. Now, people are rightly asking why we're not manufacturing essential items like respirators and testing kits here at home.