The First 100
An assessment of the 45th President's first 100 days.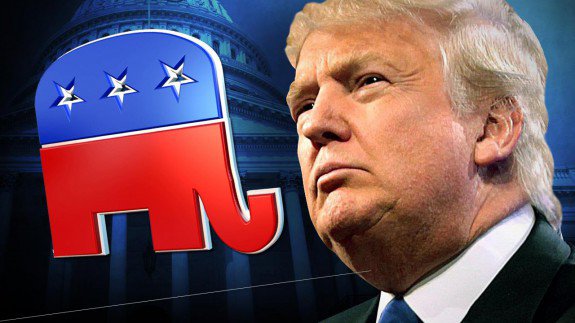 Let me begin with agreeing with President Trump, the 100 day mark as an assessment of success for a president is a "ridiculous standard." It is an artificial milestone that reflects our general predilection to like nice, round numbers and it really doesn't mean much. Even more ridiculous than the press using it like it is a magical marking point is for political parties to try and ram major legislation through the process just to meet an artificial deadline. See, e.g., the NYT: Health Law Repeal Will Miss Trump's 100-Day Target Date:
An 11th-hour White House push to give President Trump a major legislative victory in his first 100 days in office broke down late Thursday as House Republican leaders failed to round up enough votes for their bill to repeal the Affordable Care Act.

Some White House officials had hoped for a vote on Friday on a measure to prove that Mr. Trump was making good on his promise to undo the sweeping health law — President Barack Obama's signature domestic achievement — in his first 100 days in office.
This is breathtakingly stupid (to use a technical polisci term) and makes me sincerely wonder if Speaker Ryan understands the chamber he leads at all. That there have now been two attempts to pass an ACA repeal without having the votes lined up is truly stunning and underscores in grand detail how unserious the House Republicans are in regards to health care policy. This is made worse because the seeming motivation for both votes, 100 days now and the anniversary of the ACA back in March, means that symbolism has been far more of a motivator than policy. Worse (if it can get worse) is the kind of symbolism that would be worth maybe a press conference touting the achievement and maybe a couple of days of press references. Where is the cache in that?
But, I digress, as this post is about the President, not perhaps the most ineffectual Speaker of the House in my lifetime.*
Back to POTUS. While I concur that the 100 day mark is artificial and treated by the press as far more than significant than it really is, I will note that someone else helped the hype this moment: Donald Trump during the campaign. Via Trump's campaign website:
Today, in historic Gettysburg, PA, Donald J. Trump presented a game-changing plan for his first 100 days in office.
The text of the plan states the following:
What follows is my 100-day action plan to Make America Great Again. It is a contract between Donald J. Trump and the American voter – and begins with restoring honesty, accountability and change to Washington.

[…]

Next, I will work with Congress to introduce the following broader legislative measures and fight for their passage within the first 100 days of my Administration:

[…]

On November 8th, Americans will be voting for this 100-day plan to restore prosperity to our economy, security to our communities, and honesty to our government.
As such, I certainly have no idea where we all got the idea that a lot was going to be done in the first 100 days… Such a ridiculous standard! Dare I say: sad!
Having noted all of that, I am not here going to list all the broken or stalled promises (many others have done that), but rather give a more general assessment. Although I will say that his successful nomination and confirmation of Neil Gorsuch to SCOTUS was a huge win (it was also an easy one, since all he had to do was name someone and the Senate was going to confirm that person). Since a huge number of social conservatives were highly motivated by notion that abortion will be banned, or gay marriage re-banned, if the appropriate mix makes it to the Court, that nomination helps him immensely with his base. He will be able to ride the goodwill generated in the base by Gorsuch for a while.
And yes, the US withdrew from the TPP process, although my guess is that most people have already forgotten that fact and, moreover, they never really knew or understood what the TPP was in the first place. I suppose that the MOAB drop on ISIS tunnels also meets the definition of a campaign promise kept, after a fashion, although the cruise missile strike on Syria could be seen as a promise broken (although I think hawks in the based loved it just the same).
But forget the laundry list. What have we actually learned about Trump as president in the last three months? To wit: is he a burgeoning authoritarian? is he a dedicated white nationalist? is he really a change agent who is disrupting Washington?
To my relief, the answers, as the moment, are: no, no, and not really.
I will confess, one of my fears of a Trump presidency is that he would exhibit dangerous authoritarian tendencies upon reaching Washington. And yes, he has signed a large number of executive orders–indeed, it seemed for a while that that was all he was going to do. Now, Trump is not the first president to sign EOs and there is a legitimate debate to be had about the process that goes well beyond President Trump. Setting all that aside something very important has happened to several of Trump's high profile EOs, those on travel and on sanctuary city funding: they have been blocked by the courts. The important thing there, regardless of one's policy preferences, is that the Trump administration has respected those court orders. To wit:
SEE YOU IN COURT, THE SECURITY OF OUR NATION IS AT STAKE!

— Donald J. Trump (@realDonaldTrump) February 9, 2017
As ridiculous as it is for the president of the United States to shout-tweet at a lower court judge, the bottom line is that this threat is one that is that made in the context of staying within the established institutional parameters of inter-branch relations. It is saying that the courts are the arbiters of these disputes. That is a relieving position.
Now, this is not to say that his (and his surrogate's) disposition to directly criticize the courts is not troubling (it is). Nor is this to defend his actions. What is is to say, from the perspective of one who studies global democracy, both in terms of building it up and tearing it down, is that the initial confrontation between the Trump administration and the courts was an inflection point that could have gone very, very badly. If Trump had ordered the implementation of his travel ban in spite of the court orders, we would have been in the middle of a true constitutional crisis. As such, take shout-tweets for the win and breathe a sign of relief that Trump did not, at that point, go down the burgeoning authoritarian road that was possibly open to him (as that would have been the time to try).
In regards to white nationalism, I will first state that there has been some very concerning moves and statements, whether it be weird insensitivity to Holocaust victims, strange behaviors and statements during Black History Month, or just a number of appointments to advisory and cabinet positions, so I am not saying that the slate is clean. However, the fact that there has been nothing systematic and, more importantly, the fact that Steve Bannon seems not to have the influence I feared he might, makes me operate from the notion that Trump himself is not systematically moving in the white nationalist direction. I think he is enabling it, to a degree (although lesser than I had feared) and certainly a significant slice of his support is motivated by it, I don't see (at this point) the administration as being driven by this perspective. This is not to say that, for example, AG Sessions doesn't approach criminal justice in a racially problematic, if not troubling, way. Nor is it to discount the general administration approach to immigration and security. It is simply to say if one feared (as I did) that Bannon and the alt-right were going to have an undo amount of influence, then one has some cause to be relieved. This is, I will readily allow, a low bar, and I think it is totally fair to continue to be concerned about various policy choices. Perhaps all I am saying is that what we are seeing is not a major deviation or new ideological direction that would distinguish it from existing, non-Trump wings of the Republican Party. A Cruz administration, for example, likely would not look radically different in these areas. Although I doubt very seriously we would have Jeff Sessions as AG in any other GOP administration.
So, is Trump a change agent or a major disruptor? I said "not really" above and by that I mean despite talks of "draining the swamp" and really changing the way Washington works, as so many allegedly wanted him to do, the reality is that Washington is probably changing him more than the other way around (it tends to do that). And, really, there has been precious little of purposeful disruption. Now that doesn't mean he hasn't been disruptive, he has, but it has been the disruption of incompetence and ignorance. Go back, for example, and look at the implementation (so to speak) of his original travel ban order. That was a case study in policy incompetence. The fact that he keeps discovering how hard things are (health care, North Korea, being president in general) speaks to his basic incompetence (although I will give him a modicum of credit for admitting those things in public, as I never expected that he would). The fact that has assigned a thirty year-old family member a panoply of tasks, to include reinventing government, criminal justice reform, and Middle East peace (to name three small items on his list) screams ignorance. All this is to say that there may yet be major disruption when a crisis hits, but it won't be because Trump is some change agent shaking up how politicians behave, it will instead manifest as the chaos that erupts when someone who doesn't know what they are doing has to make snap decisions on a crisis-created deadline.
He has also been disruptive in the sense that he has already had to fire his National Security Advisor and his AG has promised to recuse himself from any investigation of the campaign. But that is a whole other story (among others that could be cited).
All of this is to say that my worst fears of Trump have not come to pass. He is not a burgeoning authoritarian with white nationalist goals, nor is he is being manipulated to be such by shadowy figures just out of sight. However, my more mundane fears of Trump are firmly confirmed to this point: he is a self-centered, reality TV star who never fully understood what he was getting involved into in the first place and resembles one's uncle who watches too much cable news, and therefore thinks he know all there is not know about the way the world works. Really, what more does one really need to know that what the folks at Fox and Friends have to say about Syria, North Korea, or global trade?
Of course, reaching this conclusion, with evidence in tow, is not exactly comforting.
So, bottom line, judging on the first 100 days, worst case Trump is not in the White House. However, likely case Trump is what we have–and that is more than problematic enough. The good news is that if the world will refrain from a major crisis for the next four years, we may escape all of this relatively unscathed. However, the world doesn't have a good track record for any given four year span in that regard. The chances for terrible domestic policy choices also are firmly on the table, although the incompetence of the House GOP as noted above may yet forestall some of that. So, my conclusions are hardly cheery, and I do expect some really bad decisions going forward.
I will conclude with the following headline from the NYT as it exemplifies where we are at the moment, insofar as this is the kind of "success" the unified GOP government is achieving at the moment: Congress Prevents Government From Shutting Down on Trump's 100th Day.
—
*That is, I will admit, a snap assessment, and probably not fair–although the reality is if he isn't the most ineffective Speaker in the last roughly 50 years, he honeslty has to rank towards the bottom. And I fully and totally understand he is having to deal with party factions that are undercutting his power as Speaker. However, the thing that really strikes me about that is that he doesn't seem to understand that fact.