The "Green Jobs" Boondoggle
America is discovering that throwing money at an industry in the hope it will create jobs doesn't work.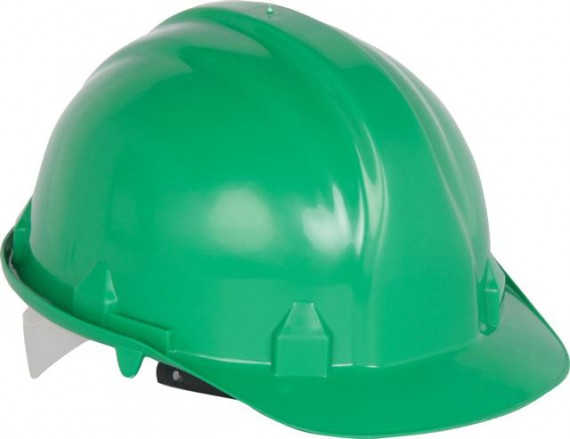 More than a year ago, New York Times columnist David Brooks raised eyebrows on the right when he appeared to endorse the Obama Administration's "Green Jobs" initiative and the idea of investing government funds to create jobs in the environmental field. Yesterday, though, Brooks jumped off the "Green Jobs" bandwagon:
With the economy stagnating and unemployment high, where are the jobs of the future going to come from? A few years ago, it seemed as though the Green Economy could be a big part of the answer.

New clean-energy sources could address environmental, economic and national security problems all at once. In his 2008 convention speech, Barack Obama promised to create five million green economy jobs. The U.S. Conference of Mayors estimated in April 2009 that green jobs could account for 10 percent of new job growth over the next 30 years.

Alas, it was not to be. The gigantic public investments in green energy may be stimulating innovation and helping the environment. But they are not evidence that the government knows how to create private-sector jobs.

Recently, Aaron Glantz reported in The Times on some of the disappointments. California was awarded $186 million in federal stimulus money to weatherize homes. So far, the program has created the equivalent of only 538 full-time jobs. A $59 million effort to train people for green jobs in California produced only 719 job placements.

SolFocus designs solar panels in the United States, but the bulk of its employment is in China where the panels are actually made. As the company spokesman told Glantz, "Taxes and labor rates" are cheaper there.

There's a wealth of other evidence to suggest that the green economy will not be a short-term jobs machine. According to Investor's Business Daily, executives at Johnson Controls turned $300 million in green technology grants into 150 jobs — that's $2 million per job.

Sunil Sharan, a former director of The Smart Grid Initiative at General Electric, wrote in The Washington Post that the Smart Grid, while efficient and environmentally beneficial, will be a net job destroyer. For example, 28,000 meter-reading jobs will be replaced by the Smart Grid's automatic transmitters.

A study by McKinsey suggests that clean energy may produce jobs for highly skilled engineers, but it will not produce many jobs for U.S. manufacturing workers. Gordon Hughes, formerly of the World Bank and now an economist at the University of Edinburgh, surveyed the landscape and concluded: "There are no sound economic arguments to support an assertion that green energy policies will increase the total level of employment in the medium or longer term when we hold macroeconomic conditions constant."

(…)

The problem is the results are indirect, the jobs take a long time to emerge and the market may end up favoring old-energy sources instead of shiny new ones. So politicians invariably go for the instant rush. They try to use taxpayer money to create private jobs now. But they end up wasting billions. We should pursue green innovation.

We just shouldn't imagine these efforts will create the jobs we need.
The latest example of the failure of the "Green Jobs" investment approach, of course, can be found in the Solyndra bankruptcy, which points out the problems that arise from government "investment" programs quite starkly. First, that government investment simply isn't subject to the same set of risks and rewards that private investment decisions are, meaning that the incentives to choose wisely don't exist when a government bureaucrat is deciding how to invest someone else's money. This isn't to say that private investment advisers are infallible, of course, but the fact remains that they are subject to incentives and legal obligations that government workers are not, and have an incentive to choose investments carefully. Few private investors would have invested hundreds of millions of dollars in a company that had no history of showing a profit, no prospect of one in the future, and serious doubts about the long-term viability of its production processes, at least not without getting  personal guarantees from the owners. The second risk, of course, is the risk of politics interfering with the decision process, which is arguably inevitable in any decision made by government, and seems to have happened to some degree in the Solyndra case. When the reason behind a loan decision has more to do with who your campaign contributors were than whether or not it's a smart investment, you've got a problem.
Jennifer Rubin hits the nail on the head:
The lesson should not be simply that government can't create green jobs; rather, it is that government spending is a hugely inefficient way to promote job growth. Alas for the Democrats, nothing beats the public sector. It's not very "sexy" in their eyes to simply constrain government and let the private sector gain the glory. But in fact the primary role they can serve is to promote a reasonable regulatory system, a dependable legal system, sound money, low taxes and international trade. And then, get off the stage.
It may well be that industries like solar energy, high capacity batteries, and others that the Obama Administration has favored in its "Green Jobs" spending will be the start of a spurt in manufacturing that will hire thousands of people, if not more. The only way wer're going to know that for sure, though, is if those companies are forced to compete in the marketplace rather than being propped up by the government because of political agendas and cronyism. If you want to help these companies, the best thing to do is to make it easier for them to do business rather than making them dependent on the state. That's how you create innovation and new jobs.