The January 6 Commission will be All-Democratic
A chance for a real investigation? Ruined legitimacy?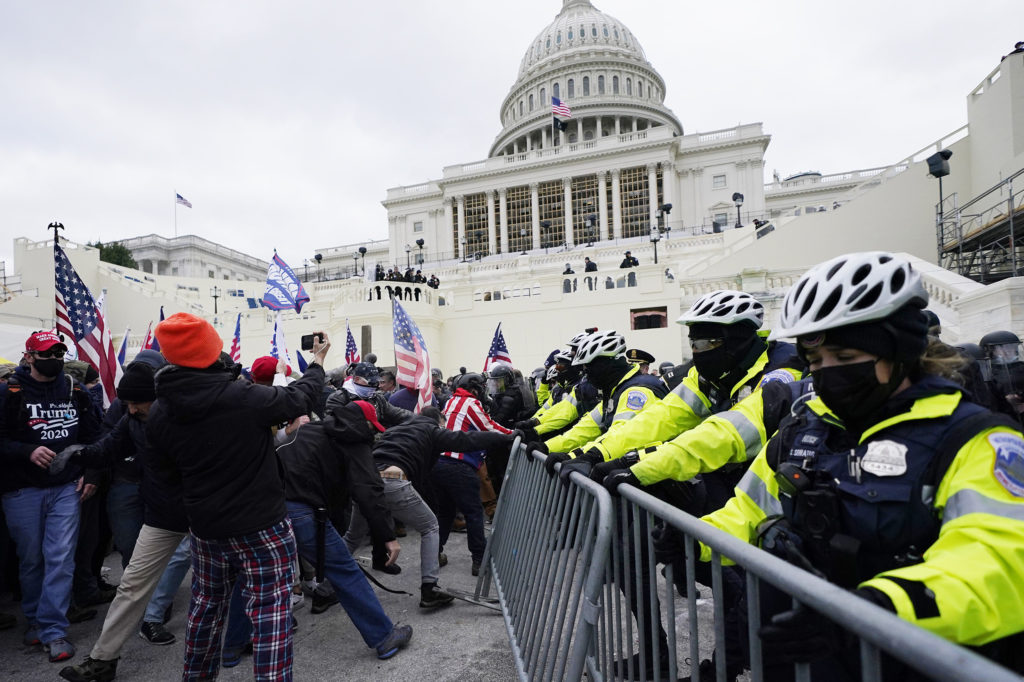 House Speaker Nancy Pelosi has rejected two of House Minority Leader Kevin McCarthy's five nominations for the committee investigating the Capitol riots that attempted to stop the counting of the Electoral College vote, Jim Banks (R-Ind.) and Jim Jordan (R-Ohio). McCarthy responded by withdrawing the other three Republicans from the commission. The reactions to this news are, not surprisingly, bifurcated.
[UPDATE: Despite the two pieces below, it appears Liz Cheney intends to remain on the committee in defiance of McCarthy. If she does, there is talk of stripping her of her committee assignments and membership in the caucus. So, even if she does, the committee would effectively be all-Democratic—or at least lack any Republicans in good standing.]
WaPo columnists Greg Sargent and Paul Waldman ("How Kevin McCarthy is boosting the integrity of the Jan. 6 investigation") are pleased.
We should be thankful that House Minority Leader Kevin McCarthy (R-Calif.) just pulled Republicans out of any involvement in the select committee to examine the Jan. 6 insurrection. In so doing, he ensured that the committee's investigation will both have more integrity and be more likely to undertake a valuable accounting.

Which goes to a larger truth about this moment: Efforts at a real examination of arguably the worst outbreak of political violence in modern times — and efforts to protect our democracy more broadly — will not be bipartisan. These things will be done by Democrats alone.

[…]

McCarthy mustered great outrage about this, railing that it was an "abuse of power" that had cost the committee "all legitimacy and credibility."

In fact, precisely the opposite is true: By pulling out, McCarthy has boosted the committee's legitimacy and credibility immeasurably. The less involved McCarthy is with this committee, the more likely it will be to undertake a genuine and comprehensive accounting.

McCarthy's picks were expressly designed to prevent that accounting. This is not speculation or a mere guess at McCarthy's motives. It is unavoidably clear from the public statements and conduct of Banks and Jordan themselves.
CNN's Chris Cillizza ("Nancy Pelosi just doomed the already tiny chances of the 1/6 committee actually mattering") takes the opposite view:
If you ever held any hope that the House select committee on the January 6 US Capitol riot might produce a report that would help us understand what happened in the lead-up to that day and, in so doing, provide us avenues to keeping it from happening again, you should give up on those hopes now.

[…]

No matter Pelosi's reasoning, her decision to reject Jordan and Banks, the two most high-profile Republicans put forward by McCarthy, dooms even the possibility of the committee being perceived as bipartisan or its eventual findings being seen as independent.

Pelosi and her Democratic defenders will cast the decision as the only one she really had available to her after McCarthy made his picks known earlier this week.And it's beyond debate that McCarthy's choices — especially Banks and Jordan — were aimed at turning the committee into something of a circus. Both men would have, at every turn, sought to turn the tables on Democrats — using the platform provided by the committee to push debunked claims about Antifa's involvement in the Capitol riot, questioning Democratic leadership's readiness for just such an attack and trying to broaden the committee's mandate to cover the Black Lives Matter protests of summer 2020.Knowing this, Pelosi's move is rightly understood as robbing Republicans of that platform. But it also dooms the committee — before it even holds a single hearing or meeting.
The problem with both arguments is that they assume the committee had any hope of coming up with a comprehensive picture of the events of that day that will be perceived as legitimate. If one holds that assumption, I don't see how Pelosi had any choice. Banks and, especially, Jordan are clowns who have made no bones about their contempt for the process or the truth. McCarthy's selection of them was a big Fuck You to the investigation and received the response he had to know was coming.
Given that former President Trump is the de facto target of the investigation and that it is coming in a Democratic-led House, it is going to be seen by his supporters as a partisan witch hunt. Given that Republicans overwhelmingly still support him, with a majority believing that the election was stolen from him, persuading them of his culpability is a lost cause.
Theoretically, at least, the investigation could at least provide those interested in the truth a better picture of what happened. But I'm skeptical we'll learn much useful that we don't already know. Congress has subpoena power, of course, but unless they're going to provide immunity from criminal and civil liability, we're likely to see a string of people invoking their 5th Amendment rights.