The Next Steps Forward On Impeachment
The next steps in the impeachment process are relatively easy to predict.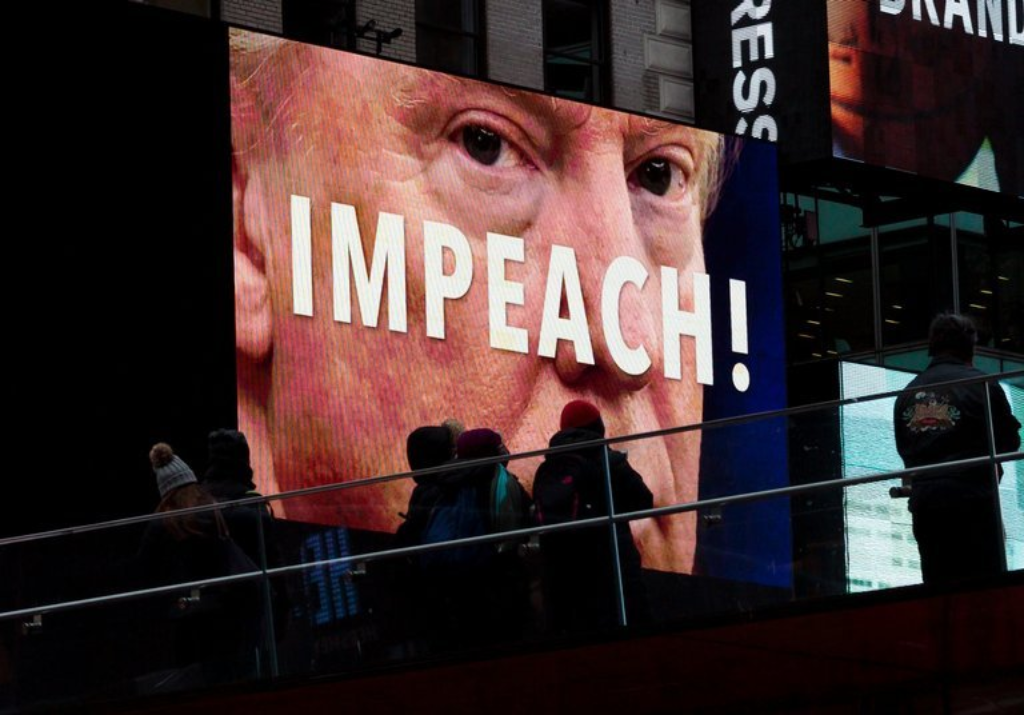 Over at The Glittering Eye, Dave Schuler lays out his predictions for how the rest of the impeachment proceedings against President Trump will go, which I generally agree with:
The House will vote to authorize an impeachment inquiry.
The House will vote to impeach President Donald Trump. All they need is a simple majority and the House leadership would not have allowed their inquiry to go on as long as it has if they didn't have the votes. They really don't have any choice if they want to hold onto their jobs and hold their fractious caucus together.
The House vote will be entirely or nearly entirely along party lines.
The impeachment vote will take place before Thanksgiving.
A bipartisan majority of the Senate will vote to convict.
But it won't be enough senators to convict because not enough Republicans will join the majority.
The first step, of course, has already happened and the procedures for that process were approved by the House of Representatives today. I also agree that the House will vote to impeach the President, largely because I don't believe House Speaker Nancy Pelosi would have gone forward with this if she weren't confident about how it will end. If today's vote is any indicate, it's also correct that this vote will be on party lines. As it stands all but two Democrats voted for the procedures, and all Republicans voted against it. Additionally Justin Amash, who has previously endorsed impeachment, joined the Democrats to approve the procedures and will vote in favor of impeachment.
As for the Senate, I tend to agree that the Senate will fall short of the 67 votes needed to convict and remove the President, but I agree with Dave that there's at least a good chance that we could see enough Republican defections to give conviction a majority, which would be at least embarrassing to the President. It won't be enough to remove the President, obviously, but the fact that a majority of a Republican-controlled Senate, even a slim majority, voted to convict him will go down in history as surely as the fact that the same thing happened to Presidents Johnson and Clinton. That could prove hard to defend heading into an election year.
Potential defectors among Senate Republicans include Senators Romney and Murkowski, who have independent power basis in their home states and are not up for re-election until 2024 for Romney and 2022 for Murkowski. Another possibility is Maine's Susan Collins, but her re-election concerns could mean that the desire to keep Republicans united behind her will play a role in her vote. Another potential defector is Cory Gardner, who trails in the polls in Colorado and faces an uphill battle in the General Election against John Hickenlooper, may find it hard to go along with the pro-Trump GOP. Assuming the Senate trial ends in acquittal, it will be up to the American people on November 3, 2020.