The Pandemic Continues
Reminders from a perusal of the news.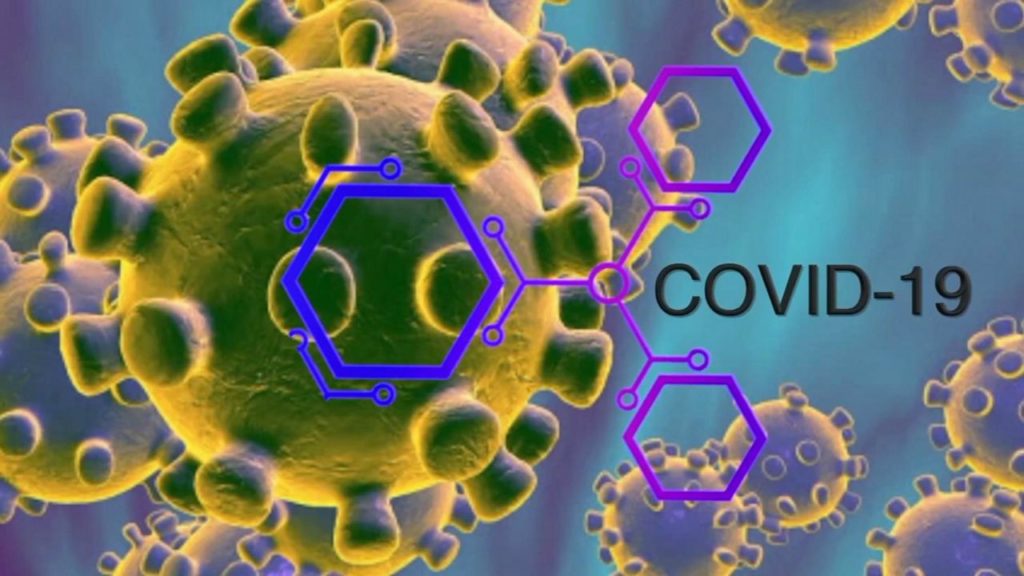 No doubt OTB readers are well aware of the fact that the threat of the coronavirus remains ever-present, I was just struck by the number of stories about the pandemic this morning. I also was struck by this NYT headline: As the Coronavirus Surges, a New Culprit Emerges: Pandemic Fatigue.
First, just a status check, which is not encouraging:
summer did not extinguish the virus. And with fall has come another dangerous, uncontrolled surge of infections that in parts of the world is the worst of the pandemic so far.

The United States surpassed eight million known cases this past week, and reported more than 70,000 new infections on Friday, the most in a single day since July. Eighteen states added more new coronavirus infections during the seven-day stretch ending on Friday than in any other week of the pandemic.

In Europe, cases are rising and hospitalizations are up. Britain is imposing new restrictions, and France has placed cities on "maximum alert," ordering many to close all bars, gyms and sports centers. Germany and Italy set records for the most new daily cases. And leaders in the Czech Republic described their health care system as "in danger of collapsing," as hospitals are overwhelmed and more deaths are occurring than at any time in the pandemic.
Second, the fatigue:
If the spring was characterized by horror, the fall has become an odd mix of resignation and heedlessness. People who once would not leave their homes are now considering dining indoors for the first time — some losing patience after so many months without, others slipping in a fancy meal before the looming winter months when the virus is expected to spread more readily.

[…]

"In the spring, it was fear and a sense of, 'We are all in it together,'" said Vaile Wright, a psychologist at the American Psychological Association who studies stress in the United States.

"Things are different now," she said. "Fear has really been replaced with fatigue."
The fatigue is real, to be sure, and understandable. But if that fatigue leads to complacency in the context of growing cases, it is going to get ugly in the next couple of months. The glimmer of good news is that we know more about the virus and how to treat it now than we did back in March.
The whole piece is worth reading, but it underscores an ongoing comparison between the US and Europe in terms of response as well as the fact that fatigue leads to back public health decisions (and we in the US have not been great with those decisions in the first place).
A story that intersects well here is a column from Yahoo Sports: Florida's Dan Mullen learns the hard way about COVID-19.
Last Saturday afternoon, Florida coach Dan Mullen was pushing for his school to allow some 90,000 fans to jam Ben Hill Griffin Stadium in Gainesville for this week's matchup with LSU.

By Wednesday, the game was postponed due to an outbreak of COVID-19 among Florida players and coaches. 

By Saturday, Mullen announced he had COVID-19 himself.

Just like that.
Which, in turn, dovetails with this: Florida Reports Highest Coronavirus Numbers In Past Two Months.
 Florida reported its highest coronavirus numbers in two months with another uptick in new infections Saturday, surging to more than 4,000 cases.

The state also reported nearly 90 more deaths, which pushed its official death toll to nearly 16,000 Floridians since March. Since the outbreak began, Florida has recorded more than 752,00 coronavirus cases.
And let me tack on, via WaPo: How the Sturgis Motorcycle Rally may have spread coronavirus across the Upper Midwest
Within weeks of the gathering, the Dakotas, along with Wyoming, Minnesota and Montana, were leading the nation in new coronavirus infections per capita. The surge was especially pronounced in North and South Dakota, where cases and hospitalization rates continued their juggernaut rise into October. Experts say they will never be able to determine how many of those cases originated at the 10-day rally, given the failure of state and local health officials to identify and monitor attendees returning home, or to trace chains of transmission after people got sick. Some, however, believe the nearly 500,000-person gathering played a role in the outbreak now consuming the Upper Midwest.

More than 330 coronavirus cases and one death were directly linked to the rally as of mid-September, according to a Washington Post survey of health departments in 23 states that provided information. But experts say that tally represents just the tip of the iceberg, since contact tracing often doesn't capture the source of an infection, and asymptomatic spread goes unnoticed.
And, there are these ongoing events: Trump tells thousands in Janesville that Wisconsin is key to winning 'the whole ball game'
President Donald Trump packed thousands together for a re-election rally Saturday, arguing that his own recovery proved the response to COVID-19 was working and claiming the pandemic was "rounding the corner" in a state setting records daily for new cases.

The president didn't mention that Wisconsin is grappling with one of the worst coronavirus outbreaks in the country, with nearly 4,000 new cases reported just on Friday and a surge of infections that has pushed state officials to open a field hospital to give relief to hospitals in the northeastern part of the state. 

[…]

Thousands of followers packed together on the tarmac at the Southern Wisconsin Regional Airport to hear the speech. Plenty wore masks, especially those sitting near the president and within view of cameras filming the speech. But many others did not appear worried about the rally spreading the virus and didn't wear masks. 

The event was held a day after Wisconsin posted a record for the most coronavirus cases in a day — 3,861. The number of people hospitalized because of COVID-19 has tripled in Wisconsin in the last month and nearly 1,600 people in the state have died from it.

Despite the worsening situation in Wisconsin, attendees of Trump's rally were neither required to wear masks nor stay distant from each other. 
There is perhaps nothing more emblematic of the Trump administration than the assertion that since Trump himself got the disease and recovered that it proves he is handling the pandemic well. First, it is utterly, totally self-centered. By that logic, there is no employment problem in the United States, since Trump himself has a job. Second, it underscores yet again an utter and total ignorance of what his job actually is. There is no governing going on here. And, third, it reveals the utter disconnectedness between himself and common Americans, who aren't getting helicopter rides to the hospital to get personalized care in a suite at no cost.
It is just a reminder of what a bad president he is and what a morally bankrupt human he is.
And all of this is a reminder that while Trump is no responsible for the pandemic, his handling of it has been atrocious and has worsened its effects by several magnitudes.