The Phony-Tough and Crazy-Brave
Violence, masculinity, and American politics.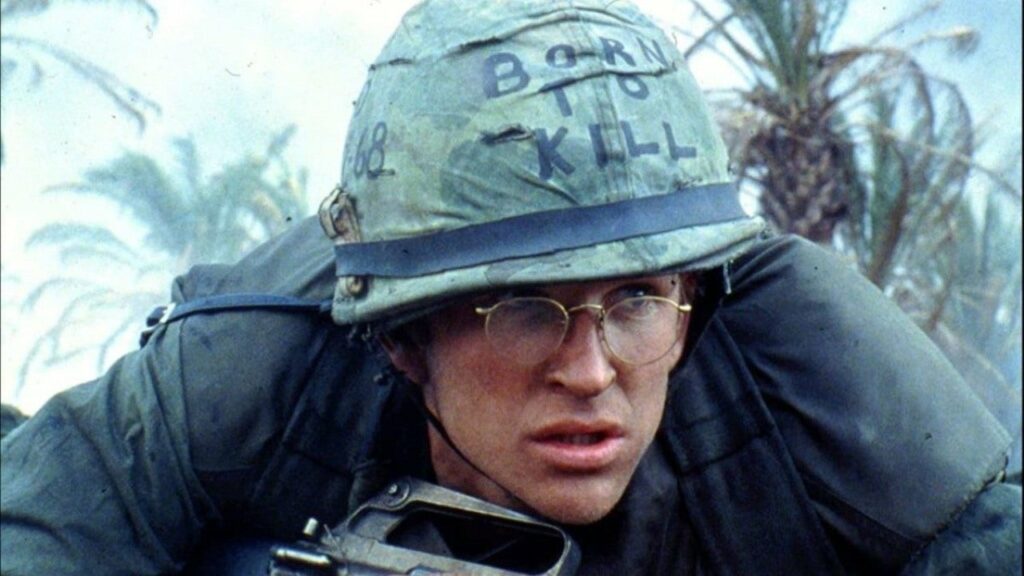 Writing at The Atlantic, David French examines "The New Right's Strange and Dangerous Cult of Toughness." After a setup about someone I've never heard of deriding the Reagan-era alliance among economic conservatives, social conservatives, and defense hawks as "inherently effete, limp, and . . . unmasculine," French observes that, aside from the substance of the claim being bizarre,
How is that claim a part of an allegedly serious ideological argument? The critique, however, helps illuminate the emerging culture of the right—a culture that idolizes a twisted version of "toughness" as the highest ideal and despises a false version of "weakness" as the lowest vice.

Claims of cowardice have particular purchase among Trump's followers. Coward is a one-word rebuttal that not only attempts to end an argument, but also aims to discredit the person who made it. Who wants to listen to a coward? Who wants to be known as a coward?
French offers the obvious follow-up:
What makes the claims of toughness and weakness especially curious and dangerous is the way in which they're tied to the person of Donald Trump. Although "toughness" has long been a populist virtue—especially in the South—the age of Trump transformed the right's definitions of strength and courage by reference to the man himself. And what are Trump's alleged strong, masculine virtues?

In the Azerrad essay that Hammer cited, Azerrad explains that Trump's strength is "not that of a soldier who risks his life in combat or of a general who leads men into battle." (Trump used an alleged diagnosis of bone spurs to avoid the draft during the Vietnam War.) So in that sense, Trump "isn't as manly as" General Jim Mattis, Azerrad concedes. But Trump is more manly than Mattis in a different way, he explains: "Trump's manliness is that of a man who is not afraid to say out loud what others only whisper and to incur the wrath of the ruling class for doing so."

This is a curious definition of manliness. Saying what you think or what others seem afraid to say isn't inherently "manly." Speaking your mind isn't even inherently virtuous, much less inherently masculine. Trump has said many false and harmful things, and the fact that other people might whisper them does not mean that they should be shouted from the presidential bully pulpit.
Now, this is weird in so many ways. But, having been immersed in that culture for a long time, I sort of get it.
Toward the beginning of Stan Kubrick's classic Full Metal Jacket, the scene is set: "Parris Island, South Carolina. The Marine Corps Training Depot. An eight-week college for the phony-tough and the crazy-brave."
That memorable phrase apparently derives from a 1973 column by Newsweek's Stewart Alsop regarding the Watergate hearings in which he tried to answer the question, "How could people who were clearly not morons have been such goddam fools?"
His answer:
I have come up with a theory to answer that question, which I herewith offer with due modesty. My theory derives from the peculiar relationship between two minority categories of the human race—the crazy-brave and the phony-tough. Most people who have been in a war, and a lot of people who haven't, have come across specimens of both breeds.

The crazy-brave, who are a lot rarer than the phony-tough, are always doing crazy things that ought to get them
killed, or at least maimed, but nothing ever seems to happen to them. They also exercise a kind of hex or double
whammy on the phony-tough, and they keep getting the phony-tough into terrible trouble.
He noted that the phony-tough can be identified by their crude language, which often uses military-style language and violent connotations but without any intent of follow-through.
Phony-tough talk always shares the same basic characteristic—it is talk designed to show the toughness of the
talker, but requiring no painful or dangerous action on his part. This is why the crazy-brave have a hex on the
phony-tough—the crazy-brave challenge the phony-tough to translate tough talk into dangerous action.
French observes,
And what of the "strength" of Trumpism? Because the movement is centered on and modeled after Trump himself, many of these displays of "strength" are deliberately cruel (see, for example, Adam Serwer's seminal essay, "The Cruelty Is the Point") and deliberately defy moral norms. Indeed, the cruelty itself is an act of defiance—decency is what "they" demand, and one cannot comply with "their" demands.
Trump said things that people in polite society aren't supposed to say and said them in a way that decent folks aren't supposed to say them. But he not only got away with it, he was rewarded for it. And he was therefore a hero to people who thought those things but were too cowardly to say them themselves and face the consequences. But, of course, Trump was largely insulated from consequence because he's rich and famous.
But Trump and most of his supporters are merely phony-tough. A handful are crazy-brave.
This defiance of moral norms means that Trumpist "toughness" was never, and could never have been, truly confined to online spaces or even to tough rhetoric. Boundaries are for the weak. So while Trump's new-right allies and successors often treat Twitter as their Omaha Beach and angry tweets and vicious insults as the online equivalent of attacking a German pillbox with rifle fire and grenades, others know that becoming a keyboard warrior is hardly the highest masculine ideal.

Indeed, the logic of the movement presses toward direct action. If you tell enough people that the future of the country is at stake, that their political opponents have corrupted democracy, and that only the truly tough have what it takes to save the nation, then speeches about unmanly ideologies will never be enough. Trolling on Twitter will, ironically, come to look like a hollow remedy, itself a form of weakness.

Thus we see the increased prevalence of open-carried AR-15s at public protests, the increased number of unlawful threats hurled at political opponents, and outbreaks of actual political violence, including the large-scale violence of January 6.
There are limits to the Alsopian analogy, which he noted applied to a small subset of the human race. It was a device used to argue that G. Gordon Liddy was crazy-brave and bullied a lot of phony-toughs in the Nixon White House to go along with his nonsense because they were afraid of looking weak.
Carrying an AR-15 to a rally may not fit into either category. But I strongly suspect most are trying to look tough, not be tough. It's cosplay, not civil war. But, obviously, normalizing warlike actions and rhetoric will bring out the crazy-brave. Or just make the crazies brave.
One of the most dangerous developments in our contentious times has been a growth in radical ideologies bolstered by radical intellectuals who often treat decency and even peace as impediments to justice. The riots that ripped through American cities were inexcusable expressions of political fury (and sometimes pure nihilism) that were too often rationalized, excused, and sometimes even celebrated. The author and academic Freddie deBoer has compiled a depressing list of articles, essays, and interviews in prominent publications excusing and justifying violent civil unrest.

The right-wing cult of toughness, in its distinctly Trumpist version, is no exception to this trend. When it is drained of limiting principles and tied to a man who would rather seek to upend our nation's constitutional order than relinquish power, then the threat to the republic is plain. That threat will remain until the supposedly weak classical liberals on the left and the right do what they've always done at their best—rally in defense of liberty, the rule of law, and the American order itself.
French's column ends there but it's not exactly clear how it is that he envisions the "rally" taking place. The vast majority of Americans—and would imagine most Trump voters, given that there were 65 million of them—broadly support liberty, the rule of law, and American order.
The problem is, one side has been consistently losing the culture war even while it frequently wins elections. And, with the help of a media complex that depends on stoking their outrage—and, more recently, Trump and other politicians doing their part—too many seem to genuinely believe wildly implausible conspiracy theories about electoral theft, vaccines, and all the rest. They see their country being taken away from them and have been conditioned to think that, like the patriots who came before them, they're being called upon to take up arms against tyranny.
Again, though, I think the overwhelming number of them are just phony-tough. They're willing to talk a big game but not willing to take a lot of personal risk in pursuit of their goals. But, within 65 million, it doesn't take too many outliers to spark violence.