The Politics of Abortion
What happens if the Supreme Court overturns Roe v Wade?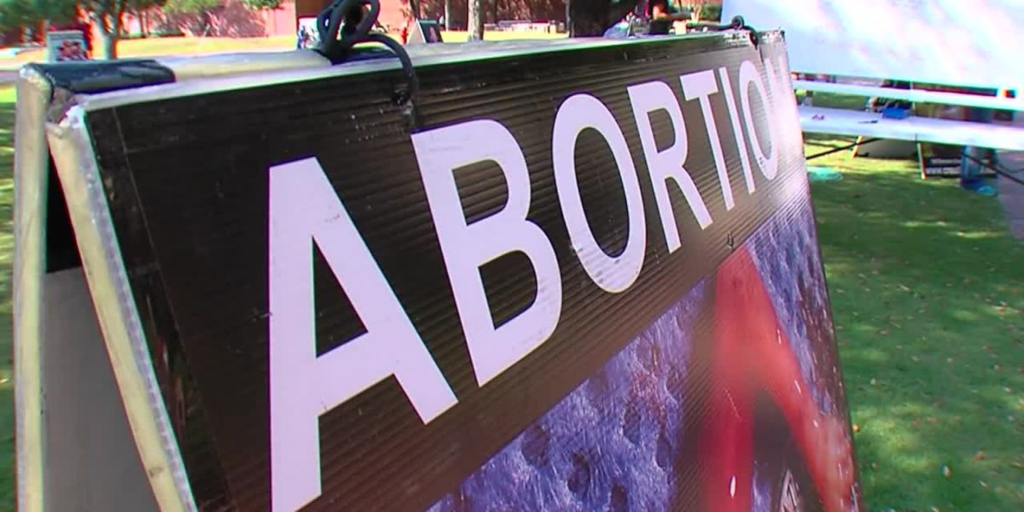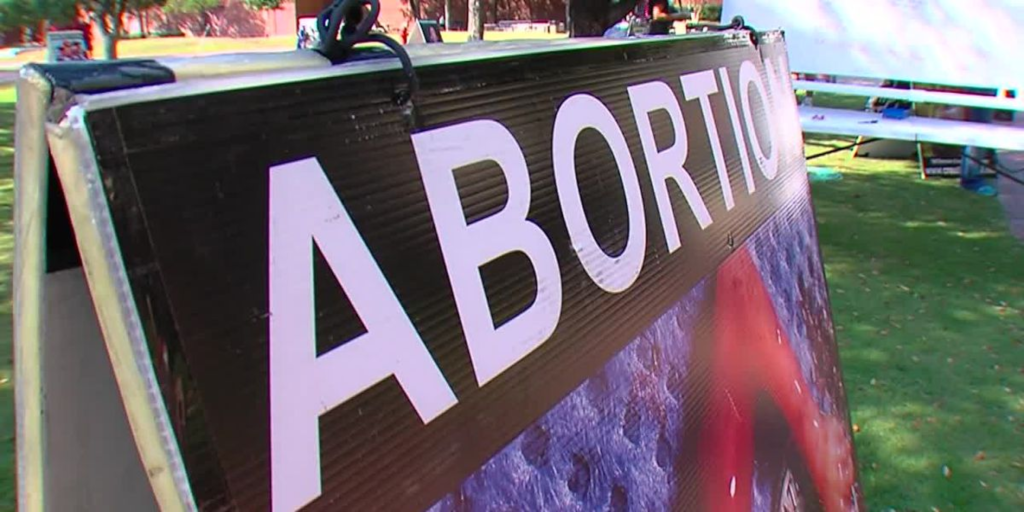 Yesterday, I noted the possibility the Supreme Court would overturn Roe v Wade, thus reverting abortion to a matter for state legislatures. Many commenters on yesterday's oral arguments think it's a fait accompli, but the questioning from Justices is often misinterpreted.
Regardless, given that abortion rights has been a partisan lightning rod for at least four decades, the decision will have significant impact on the 2022 elections and beyond.
At WaPo, Sean Sullivan and Seung Min Kim argue the "Potential collapse of Roe shakes up political landscape."
Democrats immediately signaled they would aim to make abortion rights a central focus in next year's midterm elections, where their prospects have been viewed as dim, while many Republicans sought to keep the focus on inflation and other problems facing President Biden.

"This is an attack on women to make their own health-care decisions. Their families, it's up to them," said Sen. Patty Murray (Wash.), a former chair of the Democratic Senatorial Campaign Committee. "To have politicians decide to me is just frightening, and I expect a lot of voters will react to that."
Leaving aside the oddity of someone who has been in the Senate for eighteen years being frightened by the prospect of politicians, rather than appointed judges, deciding our laws, she's certainly right as to how the issue will be framed.
Sen. Rick Scott (Fla.), chairman of the National Republican Senatorial Committee, in contrast demurred when asked whether he believes abortion will be a motivating issue for Republican voters.

"They're talking about inflation. They're talking about the border. They're talking about the Afghanistan debacle. They're talking about parental involvement in education," Scott said. "If you look at the polls and what people are caring about, that's what they're focused on."
Scott elides the obvious point: Republicans really, really don't want elections decided on abortion, which is a losing issue for them. The prospect of appointing judges who will overturn Roe is a wonderful mobilizing tool for the coalition but actually doing it not only takes away that mobilizing tool but hands the opposition an issue. (Although one would think four decades of failing to overturn Roe—which really wasn't a big issue until the 1980 election—would have dampened the enthusiasm, anyway.)
At least one notable Republican wants to do the thing Murray fears: pass a law.
MSNBC ("GOP Sen. Susan Collins supports codifying Roe v. Wade abortion protections into law"):
Sen. Susan Collins, the moderate Republican from Maine, favors passing legislation to enshrine the protections of Roe v. Wade into law, her office said Wednesday.

"Senator Collins supports the right to an abortion and believes that the protections in the Roe and Casey decisions should be passed into law. She has had some conversations with her colleagues about this and is open to further discussions," a spokeswoman, Annie Clark, said in an email.
But, naturally, she doesn't favor any law currently under consideration.
But Collins opposes the House-passed Women's Health Protection Act, which Senate Majority Leader Chuck Schumer, D-N.Y., has promised will get a vote in the Senate.

She favors a more limited version.

"Unfortunately, the House Democrats' bill goes far beyond codifying Roe and Casey. For example, their legislation would severely weaken protections afforded to health care providers who refuse to perform abortions on religious or moral grounds," Clark said.
And, of course, we have a system that's not actually designed to pass laws supported by a majority of Americans.
Even if the Senate finds a majority of votes to codify abortion rights, such a bill would be subject to the 60-vote rule. There aren't 50 Senate votes to weaken the filibuster, nor are there 60 votes to enshrine abortion protections into law.
Which would return us to the status quo ante if the Court does what many expect: abortion would be regulated by the 50 states, with most Red and some Purple states making it all but impossible to get a legal abortion without traveling to another state.