The Problem with Trump: Some Conclusions
Concluding thoughts (for the moment).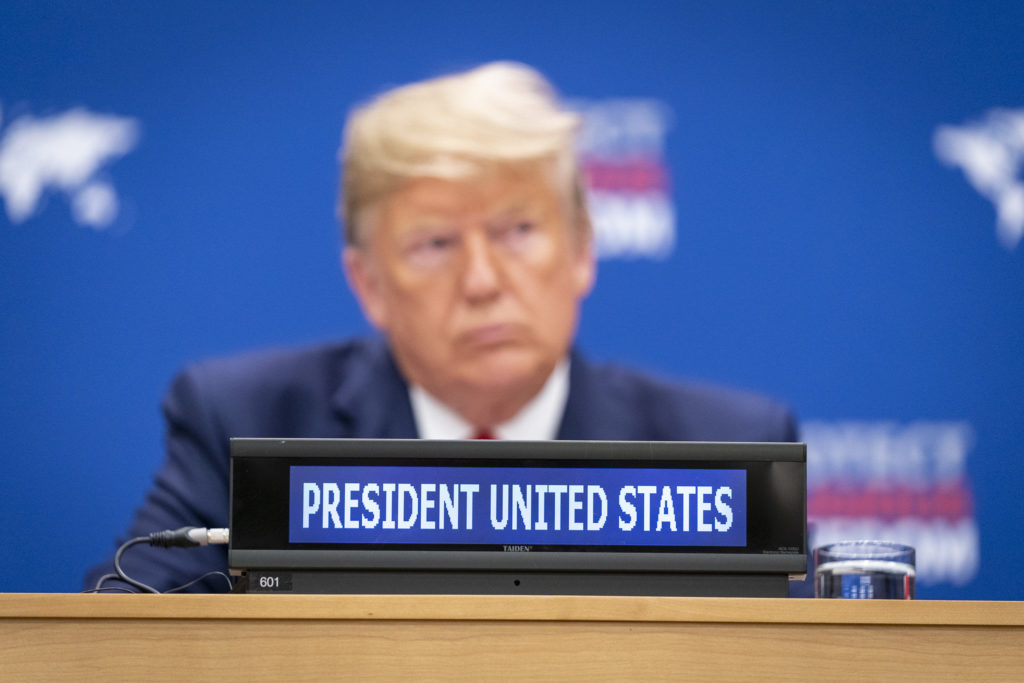 So, what is my point in this series of posts (which started in my head as two posts and ended up being four)? Overall I am trying to connect long-standing concerns about Donald J. Trump as President of the United States and some salient and current examples.

It is difficult to capture the totality of the problem of Trump and so think that perhaps specific, discrete examples can have more impact.
As the sub-title of the first post noted, I am "Thinking about support for Trump and considering how recent events may influence that support"
To over-share my thought process, I have had two broad topics in my head for some time. The first is recognizing that Trump support, especially in terms of things like voting and public approval, are more complicated than a lot of readers here tend to want to accept. The reality is that it is easier for all of us to rationalize away bad behavior by "our" side than we want to admit and, further, they were real policy reasons (whether one agrees with them or not) to vote Republican rather than Democrat for president.
However there was a second thought: I also believe that Trump's behavior in office is such that some people who engage in said rationalizations or made/are still making the aforementioned policy choices have the potential to change their minds (note: some).
So, in my purest conception I was going to write a political science oriented explanation of basic partisan voter behavior and, separately, sort of an open letter to Trump supporters of a certain type. I didn't really do either in full form.
Indeed, it strikes me that these posts illustrate some of the limitations of the blogging format insofar as really, these four posts together form a rough draft of a longer essay that would be vastly improved by clearer framing and a more obvious argument (and editing and re-writing). Of course, if it weren't for the blogging format, I likely would not have taken the time to write out any of this, so there's that.
(Along those lines, I probably should have picked a different headline—but I committed to that last Sunday, so c'est la vie).
Still, here is what I tried to do:
Part One was intended to provide some rationale for voter behavior and to note that one need not assume the worst of every single person who voted for Trump or who "approve of the job the president is doing." Now, I recognize that there is a not insubstantial amount of Trump's supporters who love the worst stuff (and who cleave to his white nationalist rhetoric and policies happily). I also think that a lot of people are in denial (just as they have been in denial about things like the Southern strategy). But a lot of people voted for him and support him because he is a Republican, and that is what a Republican voter does: votes for the Republican on the ticket.
None of this, by the way, removes moral culpability for that support.
Part Two identified an area that that is understandable and immediate: Trump's decision to get out of Turkey's way in Syria. It highlights Trump's fecklessness and his lack of basic understanding of his job. It also shows how long-term damage to US interests can result from having a woefully underprepared president.

Again, I think that the relative simplicity of the event and its obvious and its immediate impact gives this story more power than other bad decisions Trump has made. If you are a supporter, you have to come to terms with this decision (or you have to wax into denial or deep rationalization).
Part Three is about the Ukraine call specifically. Trump can claim that is was "perfect" and "beautiful" but the released summary memo is evidence of abuse of power that is deniable only if one wants to lie to oneself about what is in the document. His repeatedly calls for foreign governments to investigate a main political rival are also hard to deny (and require hefty cognitive dissonance to explain away as proper). Yes, a lot of people will do so, but intellectually honest supporters have got to pause if they allow themselves to truly look at the evidence (which, I expect, most of them have not, but are relying on Trump's version or whatever the right wing press is spouting).
Fundamentally, these posts seek to explain the basic partisan political behavior that resulted in a Trump victory in the first place and that leaves his approval steady with partisans. But, these two recent events really underscore why so many of us thought him unfit for the office in a fundamental way that was well beyond policy differences.