The Race Might Not Be Over On November 6th
There are several circumstances under which we may not know who won the 2012 election for some time after November 6th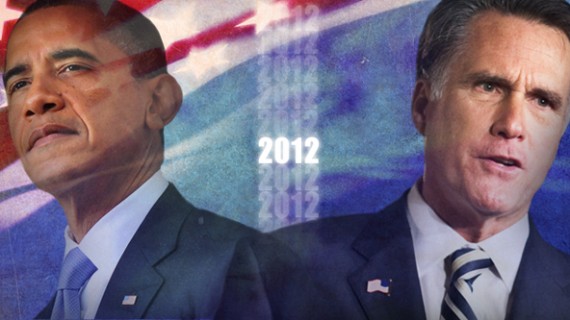 National Journal's Alex Roraty sums up the ways in which the election fight might not be over on November 6th after all:
 RECOUNTS

Florida's infamous 2000 presidential recount is the first thing that comes to mind when talk turns to a possible recount. And election experts in the Sunshine State want people to know things have changed in the last 12 years.

The state's recount rules are now far more clear and explicit, and less vulnerable to charges of political maneuvering. Instead of recounting individual counties, recounts are now conducted statewide in cases of a winner beating an opponent by half of a percentage point or less. The trigger is automatic.

All voting booths also now use paper ballots, eliminating the possibility of the infamous "hanging chad" that plagued the contest between George W. Bush and Al Gore.
A recount, of course, is only an issue if we have a virtual repeat of the 2000 election where the vote in a single state is so close that a recount is necessary and that state is essential for determining who the winner of the Electoral College will be. Without both conditions, then the fact that there might end up being a recount in a particular state, or that the end result in that state is incredibly close, is largely irrlevant. This year, there are any number of states where the polls are incredibly close and it's at least possible that any one of them could end up in a recount situation. However, the days of the bizarre recount procedures that Florida had in 2000 seem to be over. Here in Virginia, for example, the rules governing recounts are strict and the procedure would be over seen by a panel of Circuit Court Judges. There's little chance of a repeat of the Palm Beach County disaster in the Old Dominion. So, possible? I suppose, but I don't think it's very likely. There is, however, another state-level voting quirk that could delay the final results in the election:
PROVISIONAL BALLOTS

Though Republicans pushed to tighten voting requirements in an array of states the last two years, few of their proposals passed or survived legal challenges. That's left the voting landscape largely unchanged from four years ago.

"The strict voter I.D. laws that we were most concerned about aren't going to be in effect in any swing state," said Lawrence Norden, deputy director of the Democracy Program at the liberal-leaning Brennan Center for Justice.

A court ruled that Pennsylvania's strict new voter-ID law can't take effect until after the election, for instance. Restrictions on groups that register voters in Florida were reversed, and Colorado's secretary of state largely backed off a plan to force suspected noncitizens to provide proof of eligibility.

But several battlegrounds are notable exceptions. Virginia now requires voters to provide some kind of proof of identification, whether a driver's license or utility bill. That's a broader range of acceptable forms than most proposed voter-ID laws, but voters could still show up at the polls without any identification on hand. In that case, they'll have to cast a provisional ballot and prove their identity later — a headache if officials are trying to determine the winner of a close race in their state.
The state where there could be a big Provisional Ballot problem, though, is Ohio where Secretary of State Jon Husted sent an application for an Absentee ballot to every registered voter in the state. According to his office, some 1.4 million voters returned the application and  were mailed an Absentee Ballot. That number may increase since voters have until November 3rd to request an Absentee Ballot. So far,  about 620,000 of those Absentee ballots have been returned and, under Ohio law, they must be postmarked no later than November 5th and received no later than ten days after Election Day in order to be counted. Here's where things get complicated though. Under the law, if someone who has requested an Absentee Ballot shows up at their polling place on Election Day, they are required to cast a Provisional Ballot. The reasons for this are rather obvious,, of course. Once it's been noted in a person's voting record that they have requested an Absentee Ballot, there's no way for the people at the poling place to know if they had already cast that ballot, or if it had been placed in the U.S. Mail prior to Election Day. The Provisional Ballot is intended to make sure that someone isn't improperly voting twice, and it makes sense. Under the law, though, those Provisional Ballots cannot be counted before November 17th. So, if Ohio ends up being so close that the margin between the candidates is less than the number of Provisional Ballots cast (not to mention the unknown number of Absentee Ballots postmarked by November 5th and received by November 16th), then we may not actually know who won Ohio for at least ten days after the Election. Since many analysts see Ohio as the key to an Electoral College victory, that means it's possible that we wouldn't know who the next President is until some time just before Thanksgiving.
And that brings us to every political pundits favorite scenario:
ELECTORAL-COLLEGE TIE

A tie in the Electoral College is extremely unlikely — analyst Nate Silver of The New York Timesestimates the chance the race could end up tied 269-269 is less than 1 percent — but the razor-thin margins in polls of many swing states have made the scenario possible. In such a case, the next Congress, not voters, would pick the country's president and vice president when it convenes in January.

Each chamber would be responsible for one-half of the ticket: The House would select the president, while the Senate would choose the vice president. But how the ballots will be cast in each chamber differs.

In the Senate, each senator receives one vote to select the vice president. But in the House, each state delegation receives one vote, so which party controls the majority of the chamber isn't quite as predictive as you might think.
Of all the possible "never ending election" scenarios out there, this one strikes me as the least likely mostly because there are an extremely limited number of scenarios under which we realistically could end up with a tie in the Electoral College. It also assumes that we wouldn't see a "faithless elector" in the Electoral College who would end up pushing the result to one candidate or another notwithstanding the tie. Roraty is correct, though, that a tie would likely mean that Mitt Romney would win the balloting in the House of Representatives rather easily. The Senate would be the more interesting question. If the Democrats maintain control of the Senate, which seems probable, then then they'd be able to easily put Joe Biden in the Vice-Presidency. The question is, would they want to? A Romney/Biden Administration would be an odd hybrid and, most likely Biden would be completely shut out of Administration policy making and be viewed with suspicion by Romney and his advisers. It would be the first time since 1796 that two political rivals served as President and Vice-President simultaneously, and that didn't work out so well. Fortunately, it's about as likely to happen as was that Brokered Convention that everyone was dreaming about six months ago.