The Republican Nominee is Already Running
No, some mythical candidate will not swoop in and save the day for the Republican Party.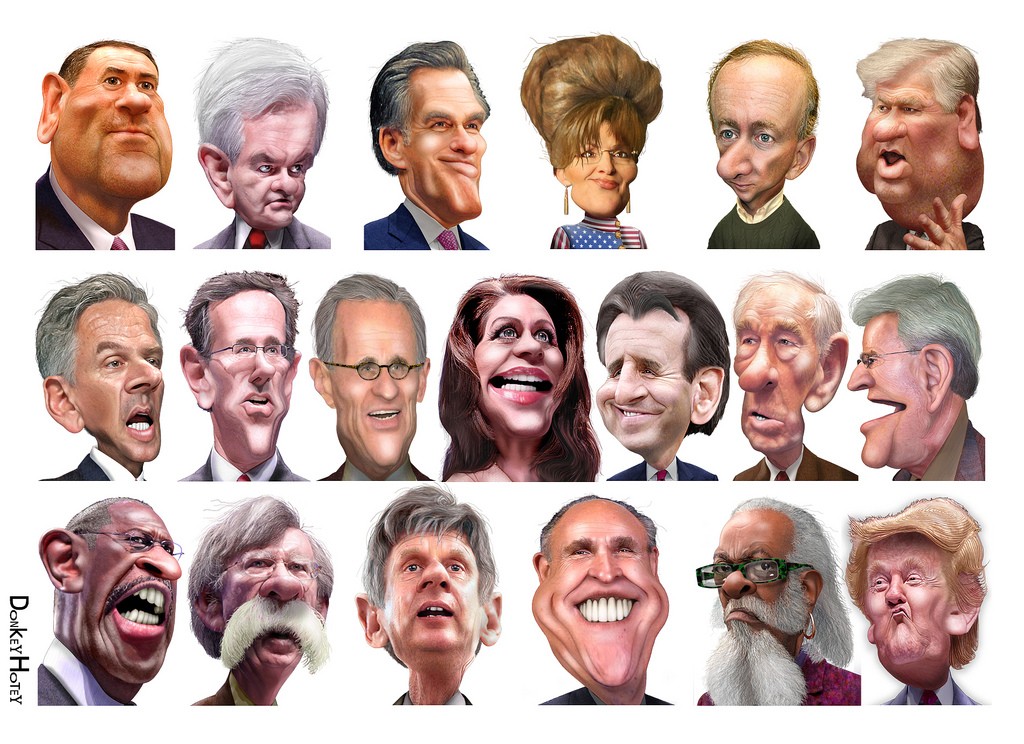 Rhodes Cook, a "senior columnist" for Larry Sabato's Crystal Ball, argues that the field may not be closed for the 2012 Republican race. In so doing, he demonstrates that, for all but practical purposes, the field is closed.
Such a scenario could not have unfolded in 2008, when the early January events were followed in short order by an early February Super Tuesday vote-fest that involved nearly half the country.

But the elongated layout of the nominating calendar this time provides the opportunity for a late-starting candidate to emerge. Should Mitt Romney stumble badly in the January events in Iowa, New Hampshire, South Carolina and Florida, another establishment Republican could enter the race in early February and still compete directly in states with at least 1,200 of the 2,282 or so GOP delegates. Many of them will be up for grabs after April 1 when statewide winner-take-all is possible.
My immediate reaction was Doesn't this idiot know about filing deadlines? Several paragraphs giving examples of surges by candidates from decades past–before the modern primary system started–didn't inspire much confidence. But, by and by, he offers this:
The main problem calendar-wise for late-starting candidates is there is often a lag time of two to three months between a primary filing deadline and the primary election itself. As a result, a candidate that jumped into the race early next February would still be too late to get his or her name on the ballot in all the primaries through early April, roughly 20 states in all. In these states, a late starter would have to be creative — "adopting" the Uncommitted line, for instance, in states where they are listed or mounting write-in campaigns in states where they are permitted.

But a late-starting candidate would be able to compete in caucus states immediately, where filing deadlines are rarely an issue. There will be fully a dozen states, plus territories, that will be holding their caucuses from Feb. 4 on. They will be offering a total of roughly 450 delegates.

And a candidate that entered the Republican contest in the wake of the Florida primary would be able to enter at least 15 primaries from April 24 on. It is a number that includes delegate-rich New York and Pennsylvania on April 24, Indiana and North Carolina on May 8, California and New Jersey on June 5 and Ohio on June 12. Taken together, this late array of primaries offers roughly 800 delegates, many of them to be awarded on a winner-take-all basis.

In addition, candidates that fall by the wayside as the primaries unfold often release their delegates, providing another significant pool for late-starting candidates to woo.
So . . . a candidate could swoop in after the key early states, immediately be more organized than most of the existing candidates, have more success getting on ballots than Newt Gingrich (the current frontrunner) and amass the needed 1142 delegates to win the nomination by essentially running the table in every remaining state? And this seems to wish away the fact that Super Tuesday is on March 6, less than a month after this candidate jumps in to save the day.
Here's a handy dandy chart of the GOP calendar, complete with delegates and filing deadines:

You'll note that the filing deadline has already passed for three Super Tuesday states and that the window is about to close in most of the others. The only ones left after January 9–a month before Cook's proposed entry point–are some caucuses which award a whopping total of 125 delegates.
Indeed, most of the post-Super Tuesday states will have closed by early February, too. That includes the vaunted "delegate rich New York."
And, seriously, this daunting obstacle is going to be overcome by creative use of the Uncommitted line, write-in ballots, and the kindness of strangers?
There's one other small point: Who, exactly, is this candidate?
In order to swoop in and dominate the field at this late stage, someone would have to already have enormous name recognition, appeal across the wide swath of the Republican nominating electorate (we're talking someone who can win Texas, New York, and California for starters), and raise or bring to the table boatloads of cash. Cook mentions Sarah Palin, Mitch Daniels, Paul Ryan, Jeb Bush, and Chris Christie. I've also heard Mike Huckabee's name bandied about lately. Presumably, there's some reason that these people aren't already running.
Like it or not, the guys showing up in the thrice-weekly debates are your 2012 Republican candidates. One of them will be the nominee.