The Road to Here (and the Rocky Road Ahead)
The role of American political institutions.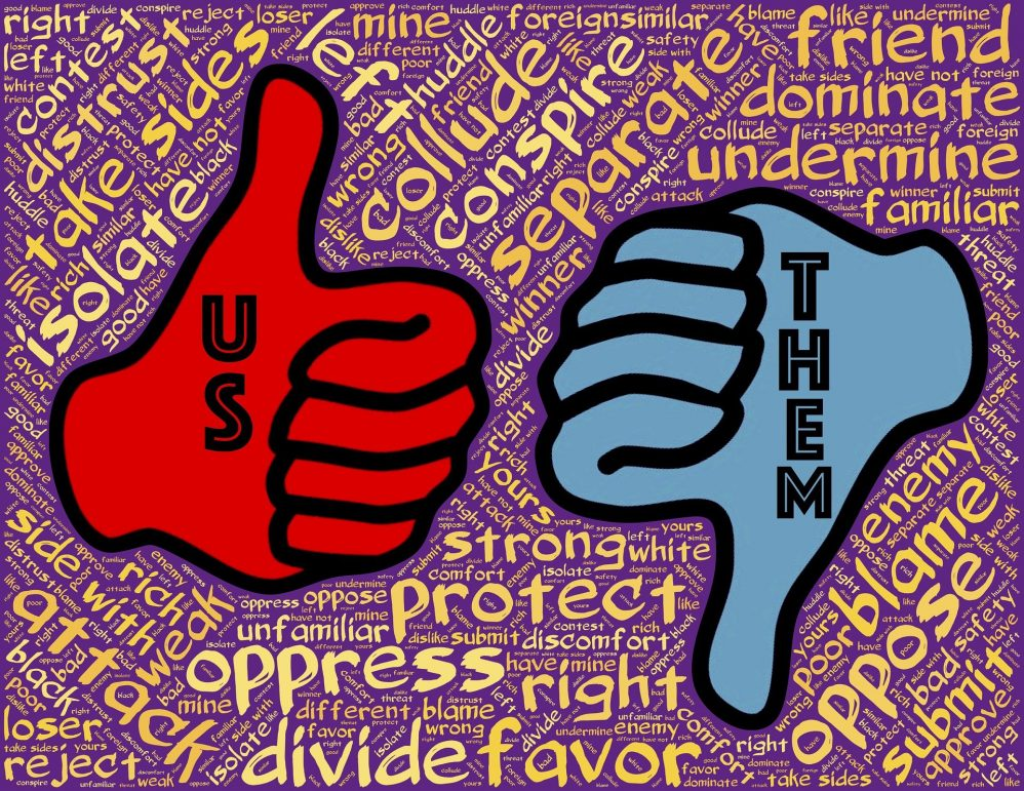 This post really isn't about abortion, it is about the machinery of policymaking in the United States and it is about the deficit of appropriate representativeness in that machinery. Before I dive into a discussion that will not exactly be foreign to my general scribblings on this site, let me note a couple of things, many of which are likely obvious, but I want to lay down as background predicates.
First, there is a legitimate argument, regardless of one's position on abortion rights, that from a process point of view, Roe v. Wade was a problematic decision insofar as it relied on the Supreme Court to make a policy decision that was arguably better addressed by legislation. For example, had they left the issue to legislative bodies, it would not have become the central issue for judicial politics in the US for the last almost half-century and maybe we would have found a way to negotiate our way through laws on the subject. It is worth noting that the intensity over the abortion issue in the broader population has grown as a result of Roe making it a major cleavage in our politics in ways that were not the case prior.
There is a lot to disentangle in the above paragraph, but in simple terms, I want to acknowledge that SCOTUS was not the only route this topic could have taken, and may not have been the best for a variety of reasons and that Roe itself became a polarizing issue in our politics because of the nature of where and how the decision was made (i.e., because the decision could then only be reversed by that body or via constitutional amendment). The deepening of partisanship in the judicial nomination process, especially for the Supreme Court is significantly because of Roe–and it has not been healthy for the country's politics.
Second, regardless of one's position on abortion, it is not at all surprising that the likely removal of a right that is almost 50 years old is causing a backlash. And, likewise, for the those who have crusaded to remove that right, it is no surprise that they are euphoric at the prospect. It is also true that all this will do is further polarize the country.
Fundamentally, we are where we are in large measure because of the institutional structures of the American government. But, speaking of polarization, the role of our institutions will be recognized by both sides in the abortion debate. The pro-choice side will correctly see that the anti-majoritarian elements of the system worked heavily against them and, likewise, the anti-abortion side will recognize the same, and likely double down on such phrases as "we're a republic, not a democracy." They certainly aren't going to want to hear about democratic reforms. Indeed, I expect an increase in sneering at "democracy" from the right as we go forward.
I have noted on more than one occasion that I fear we are headed for a serious political crisis, and I think a reversal of Roe will help further us down that road because not only will a substantial number of people realize that they lost what they consider to be a key right, they will have lost that right because a minority of the population has more power than the majority. And, moreover, those who believe that they have won a major moral victory will realize they did so because their side, despite being a minority, was able to control key aspects of the system anyway.
This will deepen an already divided public over the very nature of American government and diminish trust in the system by one side while enhancing a belief that being a "constitutional republic" that denies power to the majority is a virtuous arrangement.
To be direct: assuming Roe is overturned in the manner we expect, it will mean that the Republican Party will have managed to take control of the Court largely via Electoral Vote/popular vote inversions (three seats for sure, and arguable five) and because of the way the Senate is apportioned.
Specifically:
The Democratic candidate for president in 2016 won more votes than did the Republican, and yet the Supreme Court now has three deeply conservative members, two of whom would have been appointed by a Democrat if the presidency required majority support of the population.
The last time the Republicans in the Senate represented a majority of the population was 1996, and yet they have played a key role in populating the currently Supreme Court, including McConnell's maneuver to keep the Scalia seat in GOP hands.
And, of course, Georgre W. Bush came to office in 2000 via another EV/pop vote inversion, and while his two SCOTUS appointees, including Alito, were in his second term, he would almost certainly not have been president in 2004 were it not for eking out his 2000 win via, as one may recall, the result of a 5-4 SCOTUS ruling.
Anyone who says: but that is how the system works! would be correct. And so, if one is a Republican, one is likely to double-down on support for that system because for them it is a winner.
It also means that Democrats are likely to start losing faith in the system.
This is not healthy, to put it mildly.
This is already in the context of widespread belief by one side (ironically, the one that is winning on abortion, if not in general) that the elections process is rigged against them.
That the pro-system party likes the system because it gives them an unfair advantage is also a huge problem.
All of this is a recipe for conflict over the very nature of our government in a way that is not at all healthy.