There Is No Public Support For Spending Cuts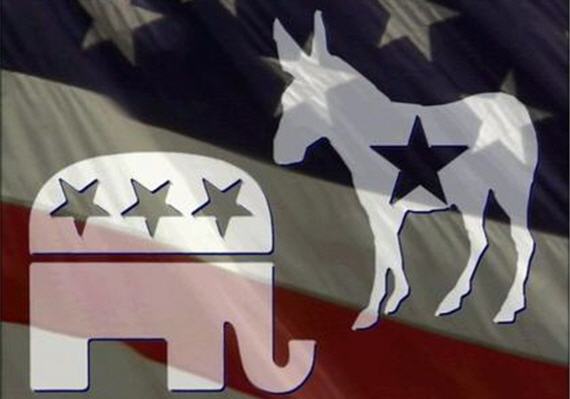 Another poll is out showing that there's very little public support for any of the spending cuts or entitlement reforms that would have to make up any serious effort to bring Federal spending under control:
Despite growing concerns about the country's long-term fiscal problems and an intensifying debate in Washington about how to deal with them, Americans strongly oppose some of the major remedies under consideration, according to a new Washington Post-ABC News poll.

The survey finds that Americans prefer to keep Medicare just the way it is. Most also oppose cuts in Medicaid and the defense budget. More than half say they are against small, across-the-board tax increases combined with modest reductions in Medicare and Social Security benefits. Only President Obama's call to raise tax rates on the wealthiest Americans enjoys solid support.

(…)

The Republican budget plan, drafted by House Budget Committee Chairman Paul Ryan (Wis.) and approved by the House last week, calls for a major restructuring of Medicare and Medicaid, with sizable savings in future costs. Obama, in his plan, opposes the GOP's restructuring, but he has said that future savings will be needed to keep Medicare solvent.

The Post-ABC poll finds that 78 percent oppose cutting spending on Medicare as a way to chip away at the debt. On Medicaid — the government insurance program for the poor — 69 percent disapprove of cuts.

There is also broad opposition to cuts in military spending to reduce the debt, but at somewhat lower levels (56 percent).

In his speech last week, the president renewed his call to raise tax rates on family income over $250,000, and he appears to hold the high ground politically, according to the poll. At this point, 72 percent support raising taxes along those lines, with 54 percent strongly backing this approach. The proposal enjoys the support of majorities of Democrats (91 percent), independents (68 percent) and Republicans (54 percent). Only among people with annual incomes greater than $100,000 does less than a majority "strongly support" such tax increases.

An across-the-board tax increase is decidedly less popular, at least when coupled with benefit reductions. A report by the National Commission on Fiscal Responsibility , co-chaired by former senator Alan Simpson (R-Wyo.) and former Clinton White House chief of staff Erskine Bowles, recommended "shared sacrifice." But in the poll, a slim majority — 53 percent — opposes small tax increases and minor benefit cuts for all as a way to significantly reduce the debt. Strong opposition to that kind of solution outnumbers strong support by 2 to 1.

There is broad support for keeping Medicare structured the way it has been since it was instituted in 1965: as a defined-benefit health insurance program. Just 34 percent of Americans say Medicare should be changed along the lines outlined in the Ryan budget proposal, shifting it away from a defined-benefit plan. Under that proposal, recipients would select from a group of insurance plans providing guaranteed coverage, and the government would provide a payment to the insurer, subsidizing the cost. Advocates say this approach is more sophisticated than a pure voucher plan.
This isn't really surprising, of course. We've seen numerous polls over the past several months that essentially say this exact same thing, including one just yesterday. Nobody should really be surprised that people are nervous about the idea of giving up a program that they kind of like, especially when nobody has really made the case to them for why the changes need to be made. And that's where the Republicans have failed so far. They have assumed, without any real evidence, that last November's election results gave them some kind of mandate for massive spending cuts, when it was clear from the exit polls that the chief concern on the mind of most voters on Election Day was the economy and jobs. There's no question that entitlement reform is necessary, but it's going to be up to somebody to explain why it's necessary, and to do so in a rational manner without resorting to the same idiotic partisan games that we've all become accustomed to.
I'm not at all optimistic.