Third Party Fantasies
The latest entry in the unity third party presidential candidate genre is just as bad as they always are.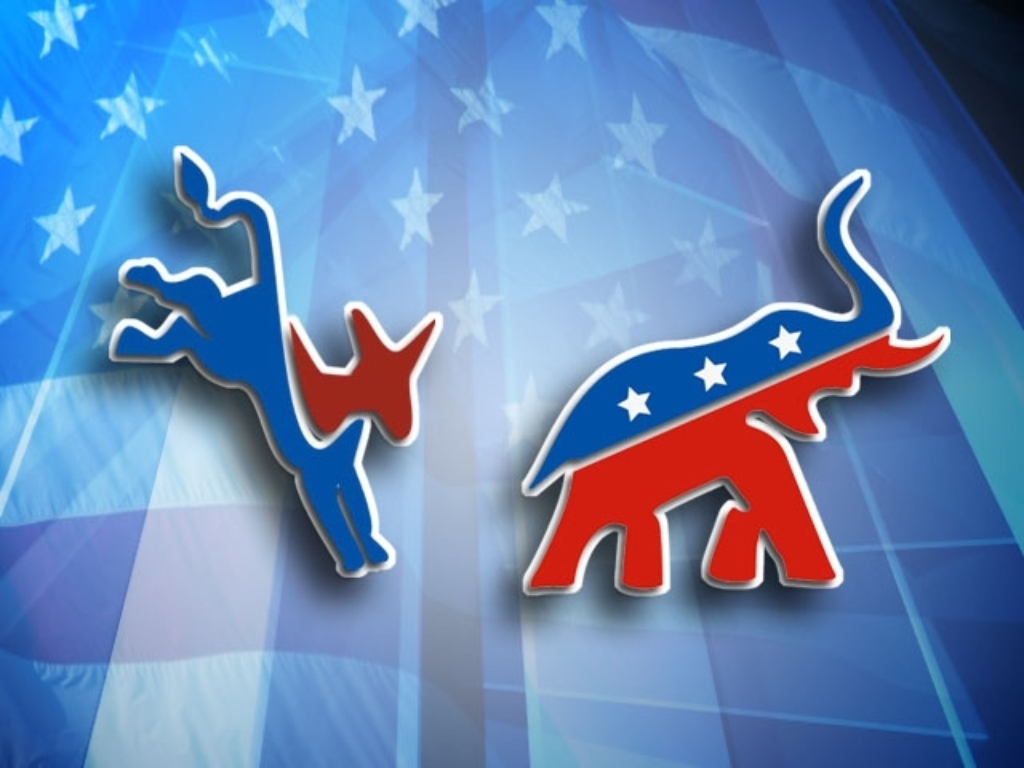 Stop me if you've heard this one before:  the solution to our political problems is a bold unity-ticket to run for the presidency.  Such a ticket would break us free of the bonds of partisanship and lead to a new era of problem-solving.
Well, if you like that one and want to hear it again, or need to experience it for the first time, look no further than to last week in the Politico Magazine and Juleanna Glover's piece, Biden Should Run on a Unity Ticket With Romney.
The intro:
Last summer, John McCain told the world that he regretted not picking Joe Lieberman, the former senator and Democrat, to be his vice presidential running mate in the 2008 presidential election. A McCain/Lieberman ticket might not have won the White House, but it could have diverted us from the dangerous polarization now plaguing our political system.

Joe Biden should learn from McCain's regret.
Now, McCain picking Palin did help lead us to the Trump nomination, but the notion that Lieberman on the ticket in 2008 would have "diverted us from…polarization" is utter nonsense.  First, we were already polarized in 2008 (indeed, we were before then) and, more importantly, there is no reason to make the argument that a given presidential ticket in one year is pivotal, at all, to the general partisan political disposition of the country.
Beyond that, there is no basis for assuming that a third party Biden-Republican unity ticket would solve anything.
First, the author is worried about the primaries:
in a Democratic primary [Biden] could be cannibalized by his own kind. Other Democratic candidates with more ambition than ability to win a general election against Donald Trump will inexorably and gleefully erode his standing by rehashing the Anita Hill hearings, pushing him to the left on domestic policy and endlessly reminding voters of his support for the Gulf War. Biden is the clear front-runner now—with Vermont Senator Bernie Sanders at 13 percent—but plenty of early favorites have ended up as also-rans (i.e. Jesse Jackson in 1988, Jerry Brown in 1992, Howard Dean in 2004 and Hillary Clinton in 2008). Running in a Democratic primary could deeply damage Biden's legacy.
If one cannot win the primary in one's own party, then perhaps one ought not be running (and I say that with some profound criticisms of the primary process).  Also, the author's own argument is self-contradictory.  She lauds Biden's popularity ("He is one of our most esteemed and admired leaders. His favorability ratings have touched the 60-percentile range") and cites it as evidence of how he could win a three-way race, but he is insufficiently popular to win his own party's primary?  (Keep in mind, I am not sure Biden should run, nor am I sure he could win the primary, but those strike me as good reasons not to run a third party campaign).
Nonetheless:
Now here's what Biden should do next: Pick a Republican running mate in a "trans-party" third-party run for the White House.

Should Trump run again, this could be a "break-the-glass" moment for many Americans, creating an opening for a radical departure from our malfunctioning two-party political system. By injecting some ideological innovation into the process, we can break the hidebound precedents of two narrow parties running their ceremonious and illogical nominating process to select a candidate.
First, having a career Democrat run, even with a Republican running mate, is not "injecting some ideological innovation into the process"–indeed, a Biden-Romeny/whomever ticket would be injecting a golden oldies fusion band onto the scene (call it the Traveling Wilburys ticket).
But the fantasy is made clear here, with the typical trope that surely a centrist can win:
Biden, by picking someone from the principled wing of the GOP, would instantly signal that he intends to run from the center.
First question:  why would running from the center lead a sufficiently large number of Republican and Democrats to defect from their partisan identities to vote for a third party ticket consisting of two politicians who, by the act of running in such a fashion, rejected those parties?  Have we learned nothing about party and personal tribal identity in the last two years?
Second question:  why would conservative Republicans, who have demonstrated a willingness to stick with whomever it is that promises pro-life Justices on the Supereme Court, go with a pro-choice third party candidate?   Keep in mind that, really, Joe Biden is not ideologically all that different from Hillary Clinton (but his memes are certainly more amusing).
The author kind of skirts the whole Electoral College math issue by making some sweeping claims:
The top of the ticket needs to come from the center-left, because he or she needs to get a plurality of the vote in the blue states Hillary Clinton won (227 electoral votes), yet be moderate enough to win a plurality in some combination of Trump states such as Florida, Pennsylvania, Wisconsin and Michigan (another 119 votes). A bipartisan ticket might even put purple states like North Carolina, Ohio and Indiana in play. A right-leaning candidate at the top of the ticket won't work, though: He or she would meet the same fate as a primary challenger to Trump. Around 36 percent of voters won't be cleaved from Trump under any circumstances, so the deep-red states would be off the table entirely.
So, Trump keeps the deep red states and the hope is that the third party ticket would win three-way races in blue states and swing states?  In such a scenario the likelihood is that Biden and the Dems would split a lot of the vote in swing and blue state, giving Trump an advantage.  Mathematically, a two-way race would be easier to win, especially given the closeness of 2016.  A three-way race advantages Trump since the magical centrist here is really just another Democrat on the ballot (regardless of who the veep nominee is).
But the magical thinking doesn't end there:
A Biden-led bipartisan ticket would pledge to serve a Cincinnatus-like single term and address all of the U.S.'s ticking time bombs like Social Security, Medicare, health care reform, climate change, money in politics, immigration, gerrymandering and infrastructure investment in four years.
I have a one word rebuttal:  Congress.  Why would any president, especially one who had to squeak out plurality wins in number of states, and without their own party in Congress, be able to convince that body to address those issues?  The only way we are going to get definitive policy in those areas is with unified party government (and only then with a majority of 60+ votes in the Senate for the majority party).  Even then, Congress is not predisposed to solve all these problems (if anything, because they are hard to solve and any real solution will come with political backlash).
There is no centrist, good government, above-it-all solution to these policy issues.  There is no safe haven combination of voters that will overcome our present polarization.   Certainly this is not achievable with our current electoral processes.  The incentives to two-party competition are too strong and structure of the legislature is small-c conservative (i.e., maintenance of the status quo).
She continues about the one-term pledge:
It decouples a president from the demands of reelection politics while simultaneously easing concerns about age—Biden would be 78 on inauguration day. It also ensures governance unpolluted by campaign finance concerns and narrow special interests inherent to maintain a winning coalition. This ticket would promise to force decisions on all the underlying structural policy matters damaging America's long-term prospects and distorting our democracy. No more kicking the can down the road.
A few thoughts.  One, a one-term pledge by a politician who will cease to be relevant after his terms is up, coupled with no party mechanism to support for long-term significance, is an instant lame duck whom no one will want to listen to.  And, again, Congress still has to make laws.  The notion that a lame duck president takes can-kicking out of the policy-making equation makes no sense, because it remains a motivation to members of the legislature.  If one-terming truly took all that away, it would mean that we should see the most productive output from second term presidents in their last two years.  This is, however, not the case.
In regards to how to get bills through Congress, she suggests:
Biden and his running mate could also promise to break through the debilitating stalemate on Capitol Hill by pledging to push for laws that reflect the will of simple majorities in Congress. Recent Congresses allow bills to move forward only when a "majority of the majority" in either house supports the policy, leading to gridlock and deepening partisanship.
All well and good, but that isn't how Congress works.  The president can assert this kind of idea all he likes (I think Obama made arguments like in terms of various government shut-down debates, for example), but the question will be:  will the majority leadership in both chambers schedule debate in this way?  The "majority of the majority" bit has mostly been a Republican House Leadership approach, for example.  This has nothing to do with the president (and there is nothing a president can do to alter it).
A third-party presidency would be genuinely disruptive. Today's ironclad party discipline could well break down, and moderates on both sides could form a powerful, decisive block willing to work with the new president. The policies passed into law may not be ideal for either Democrats or Republicans, but that's precisely the point: The major agenda items that must be addressed for America's long-term fiscal health require each party to make sacrifices.
There is no reason, save for hoping it to be so, that this would be the behavior in the Congress.
The piece goes on to discuss additional fantasies about the Electoral College and the possibility that the House would choose the next president under a three-way race.
Look, two points.  One, if the goal is to stop a second Trump term, the absolute best strategy is for anti-Trump forces to go all-in on the Democratic nominee (and to make sure that states like WI, MI, and PA have strong GOTV campaigns)–indeed, the 2018 midterms should underscore the validity of this approach.  Second, there is no magic centrist ticket that can sweep in and solve all our problems–it is a persistence fantasy that needs to go away.
Note:  I am not opposed to third parties, and actually would like to see a multiparty system in the US.  What I find frustrating are purely fantastical account of how centrism will solve all our problems coupled with ignoring how the structural conditions in our system make such scenarios especially fantastical.