Total Fundraising For Presidential Campaign Passes $1,000,000,000 Mark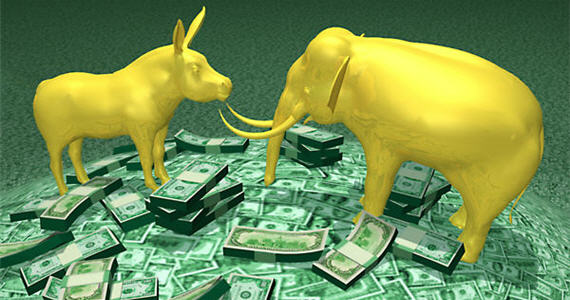 With some three-and-a-half months left until Election Day, we've already reached a benchmark in Presidential campaign fundraising:
WASHINGTON – Less than four months until Election Day, the battle for the White Housealready has crossed the $1 billion mark — as the presidential candidates, political parties and the two super PACs closely aligned with President Obama and Republican rival Mitt Romney race to collect political cash.

The biggest spending is yet to come in a presidential race that could hit an eye-popping $3 billion, said Bob Biersack of the Center for Responsive Politics, which tracks campaign money. Much of it may never be fully disclosed as it flows through "social welfare" groups active in politics this year.

All this money means an advertising barrage this fall "that's going to be impossible to avoid," said Biersack, a former Federal Election Commission official. "If you live in one of the 10 or so swing states, your television is going to melt."
As a resident of one of those swing states, I can only say kill me now.