Trump Administration Admits 2018 Elections Are Vulnerable To More Russian Interference
Administration officials are admitting that it's likely that Russia will try to interfere in the midterm elections just as it did in 2016, but they don't seem inclined to do anything about it.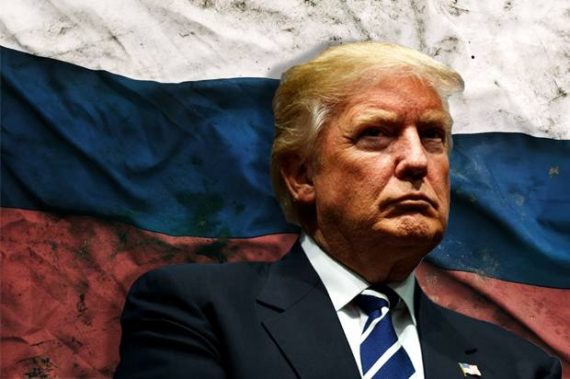 Even while Robert Mueller and two Congressional committees are investigating the reports about Russian attempts to interfere with and influence the 2016 Presidential election, the Trump Administration is admitting that the United States is vulnerable to the same sort of interference this year, and perhaps even additional efforts that go beyond what happened in 2016, but the Administration doesn't seem all that concerned with doing much of anything to stop it:
Secretary of State Rex Tillerson warned that any Russian interference in November's midterm elections would "invite consequences," but suggested the United States is still vulnerable to such meddling.

"Well, I don't know that I would say we're better prepared (than in 2016) because the Russians will adapt as well," Tillerson told Fox News in an interview from, Bogota, Colombia Tuesday. "The point is if it's their intention to interfere, they're going to find ways to do that."

"And we can take steps we can take, but this is something that, once they decide they're going to do it, it's very difficult to preempt it," he said.

Tillerson said the Trump administration is seeing signs of meddling in European elections, as well as elsewhere in the Western Hemisphere, and suggested they could try to interfere in the upcoming US elections as well.

"I think it's important we just continue to say to Russia, 'look, if you think we don't see what you're doing, we do see it,'" said Tillerson. "'You need to stop. If you don't, you're going to just continue to invite consequences for yourself.'"

Tillerson told CNN last month he'd seen no specific signs of Russian interference in the midterm elections so far.

Asked whether he thought they would meddle, Tillerson said, "I don't know. I hope they don't."

His latest interview follows forceful statements by CIA Director Mike Pompeo, who recently told the BBC he had "every expectation" Russia would try to meddle in the midterms, but that he was "confident that America will be able to have a free and fair election [and] that we will push back in a way that is sufficiently robust that the impact they have on our election won't be great."
This news came the same day that Politico that Twitter accounts that were linked to Russia were already testing out viral campaigns aimed at supporters of President Trump that appeared to be designed to provoke anger and also points out the extent to which much of the social media noise behind the campaign to pressure Congress to release the memorandum prepared by House Intelligence Committee Chairman Devin Nunes was influenced by bots and accounts known to have ties to Russia:
After the success of the viral #ReleaseTheMemo campaign, Russian-influenced Twitter accounts are test-running other hashtags designed to stoke anger, particularly among supporters of President Donald Trump, against "deep state" forces, according to analysts at Hamilton 68, a website that tracks Russian-influenced Twitter accounts.

Last weekend, a host of new hashtags trended in the network of accounts monitored by Hamilton 68, including #fisagate, #obamadeepstate, #wethepeopledemandjustice, #thememorevealsthecoup and even #obamaslegacyisobamagate.

None of those have taken hold, but the flurry of new efforts indicated to Bret Schafer, an analyst for the Alliance for Security Democracy, which runs Hamilton 68, that the Russians would continue to push issues related to the "deep state."

"There's still a ton of activity," Schafer said. "It does look like they're looking for the next hashtag. … They're clearly looking for the next step in this process."

Some of the hashtags tied former President Barack Obama to the "deep state" resistance against Trump, a clear attempt to play on political divisions.

Schafer said he typically doesn't put too much stock in a single trending hashtag, but when six or seven on the same theme bubble up, it usually indicates a broader strategy, he said.

These new efforts follow the striking success of #ReleaseTheMemo, which benefited from a particularly intense push, said Jonathon Morgan, the CEO of New Knowledge, the cybersecurity firm that built the Hamilton 68 dashboard.

"The activity around this hashtag was different in that it was much more concentrated, amplified and extended," Morgan said. "I think it's a good case study in what it looks like when somebody really turns on the machine and how vulnerable, frankly, Twitter still is to having its platform co-opted by someone who wants to push a particular narrative."

The Hamilton 68 dashboard launched in August to track activity in a network of 600 Twitter accounts identified as being Russian-influenced. Some of those accounts are official Russian state propaganda, like RT or Sputnik; others are bots; and still others are independent voices consistently sympathetic to the Kremlin. While these 600 accounts represent just a fraction of Russian-influenced activity on Twitter, the idea is that they can provide insight into larger Kremlin efforts.

Typically, Schafer said, activity within the network of accounts has two purposes: first, to promote divisive social issues — whether around race or religion or abortion — and, second, to then hook followers onto accounts tweeting about them. That way, messages about issues important to the Kremlin, like Syria or Ukraine, can be mixed in.

But the viral #ReleaseTheMemo campaign targeting the FBI and Justice Department represented their first concerted attack against major U.S. government institutions since the 2016 election, Morgan said.

Though Hamilton 68 launched just last summer, Morgan said he felt comfortable making that claim based on additional research and analysis. The "deep state" has been a constant topic on the dashboard for months, but nothing like the past few weeks, as the #ReleaseTheMemo hashtag peaked. "It went from 5 percent of the content back in September to where it's consistently around 15 percent," Schafer said.

But between Jan. 19 and Jan. 30, the campaign went to another level, Schafer said. He said 38 percent of the 113 most-shared articles in the network focused on promoting a "deep state" narrative. For context, he said that Syria, one of the other most consistent topics in the network, was the subject of only 4 percent of the most-shared articles during that period.

Twitter declined comment for this story, but in a letter responding to a request from Sen. Dianne Feinstein (D-Calif.) and Rep. Adam Schiff (D-Calif.) to investigate Russian activity related to #ReleaseTheMemo, the company's general counsel said, "We performed a preliminary analysis of available geographic data for Tweets with the hashtag #ReleaseTheMemo. Our initial inquiry, based on available data, has not identified any significant activity connected to Russia with respect to Tweets posting original content to this hashtag."
This news comes just a week after the Trump Administration failed to implement the sanctions that Congress had mandated at least in part in response to interference in the 2016 elections. To date, the Administration has not offered any real response to questions regarding why no action has been taken in this area despite the Congressional mandate. However, the lack of action does seem consistent with the generally lackadaisical attitude that Tillerson and others in the upper levels of the Administration seem to be approaching the prospect of more interference this year and in the years to come. Rather than doing anything, the Administration seems content to sit on its hands and act as if there's nothing that can be done.
In reality, of course, the response to whatever Russia may be planning for the upcoming elections goes beyond exhortations to Twitter, Facebook, or other social media outlets to better police their members and what's being posted. What Russia apparently did during the 2016 elections and is apparently ready to do again this year amounts to nothing less than a form of cyberwarfare for which we are clearly unprepared. In part, of course, this is because activities such as this don't consist of hacking, disrupting computer networks, or attacking vulnerabilities via the Internet that we've traditionally been used to categorizing in that matter. Instead, what we're seeing here is the use of above-ground albeit anonymous social media accounts and other means to spread propaganda and false news reports to the targeted audience in a manner that clearly seems to be designed to stoke anger and resentment and create chaos.
Indeed, it has been apparent for some time now that Putin's objective in interfering in the 2016 election wasn't necessarily to help Trump, although that may have played a part in it, but to sow chaos and uncertainty. Oh sure, there was probably some desire to get back at Clinton for the Russia policies she advocated and as Secretary of State, but it's the chaos, uncertainty, and lack of trust in law enforcement and intelligence agencies by a large segment of the American public that I think was his goal. This seems apparent in actions such as the efforts to use Wikileaks to leak the email that was uncovered in the hacking of the computers of the Democratic National Committee and John Podesta and the various social media campaigns on Twitter and meme campaigns on Facebook. It also seems obvious in the news that has become public regarding the Russia investigation, such as the June 2016 meeting between Trump campaign officials and a lawyer tied to the Trump campaign, which was preceded by email suggesting that the lawyer had damaging information about Hillary Clinton, and in the apparent ties to Russia that parties associated with the Trump campaign such as Carter Page and George Papadopoulos appear to have had. Throughout all of it, the common thread seems to be a desire by the Russians to stoke chaos and division. Knowingly or unknowingly, Trump and his supporters have merely been a means to that end. Viewed in that light, Russia's interference in the election has been an unparalleled success. Expect them to try it again in 2018, and 2020, unless we're prepared to recognize and counteract it. Based on these reports, it's clear that we're entirely unprepared to act, and the Administration doesn't seem to care about it at all.