Trump Appears To Accept Budget And Border Wall Compromise
President Trump now appears to accept the compromise worked out by Congress to avoid another shutdown even though he's not pleased with it.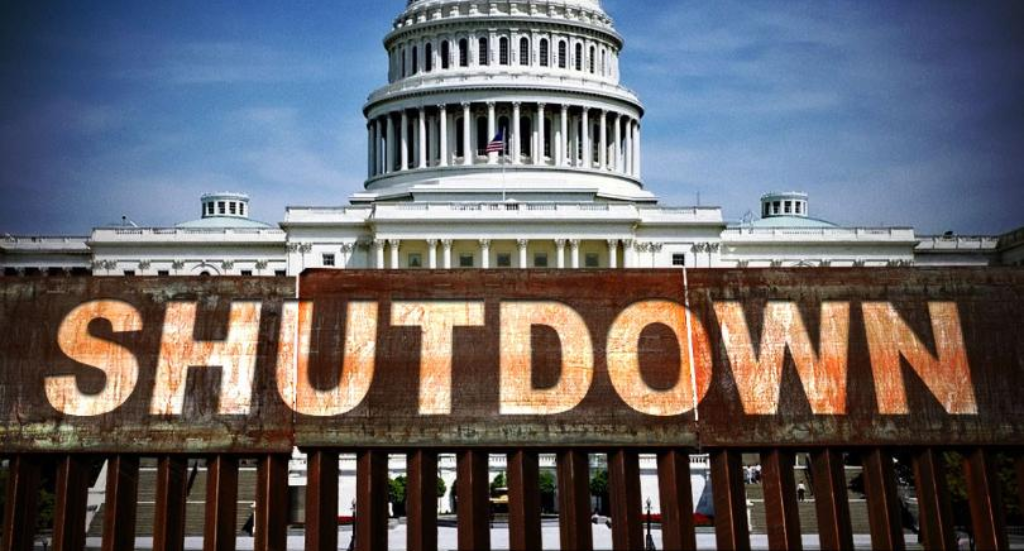 The deal to avert another shutdown, the details of which haven't been fully made public, could be closer to passage than it seemed yesterday as lawmakers came out in favor of it and the President signaled that, while not pleased with the agreement, he may agree to it:
The threat of another government shutdown receded Tuesday as lawmakers lined up behind a fragile border security compromise and President Trump predicted that federal agencies would stay open.

Trump did not publicly endorse the bipartisan agreement, which offers just a fraction of the money he's sought for a U.S.-Mexico border wall. But with a shutdown deadline looming Friday at midnight, the president suggested he might be able to accept the deal, saying he could take other steps to fund his wall.

"Am I happy at first glance? The answer is no, I'm not, I'm not happy," Trump told reporters around midday at the White House, as he met with Cabinet members.

"It's not going to do the trick, but I'm adding things to it, and when you add whatever I have to add, it's all going to happen where we're going to build a beautiful, big, strong wall," Trump said.

Hours later, after speaking on the phone with Senate Appropriations Committee Chairman Richard C. Shelby (R-Ala.), Trump offered a more positive take. He praised Shelby in a tweet as "hard working," welcomed increased border security spending in the deal apart from the wall and wrote, "Regardless of Wall money, it is being built as we speak!"

As Trump warmed to the emerging legislation, the House prepared to vote on it as soon as Wednesday evening, according to Majority Leader Steny H. Hoyer (D-Md.), and action in the Senate could follow Thursday.

Senate Majority Leader Mitch McConnell (R-Ky.) also briefed Trump, later telling reporters that he hopes to have the president's support, because "he's got a pretty good deal here."

The compromise, which bipartisan negotiators struck late Monday after reviving stalled talks, includes $1.375 billion for 55 miles of new fences along the border, short of the $5.7 billion Trump had sought for 234 miles of steel walls.

Lawmakers on both sides of the aisle claimed that as a win — Democrats because the figure agreed to is much lower than Trump's original request, and Republicans because it does give Trump the ability to build some new segments of barriers.

The barriers would be targeted for the Rio Grande Valley in Texas, a priority area for the Border Patrol. The deal also includes compromise language on funding immigrant detention by the U.S. Immigration and Customs Enforcement agency.

Some conservatives attacked the plan in withering terms, but there was a growing acceptance among others on the right that it was likely to become law.

"I think he will sign it, I think the president will sign it," said Rep. Mark Meadows (R-N.C.), a leader of the conservative Freedom Caucus. "I think he will do so reluctantly. And then obviously have to use executive actions to secure our borders."

It wasn't clear exactly what executive actions Trump might try to take. One option White House officials have strongly considered is to accept the money Congress appropriates for the wall, then take additional steps using executive authority to redirect potentially billions of dollars more.

Trump has threatened to declare a national emergency at the southern border, a move that could allow him to bypass Congress and use the military to build the wall. That idea has run into bipartisan opposition, but some GOP lawmakers offered support for the more limited approach of redirecting spending.

Democrats said they would challenge such efforts, but several Republicans described the money the deal offers for border barriers as a "down payment" that the president could build on.
In an update this morning, CNN is reporting that Trump is prepared to sign the bill but it's unclear if he also intends to try get additional wall funding through other means. In any case, it's probable that whatever action the President tries to take outside of the deal to fund his border wall, whether its the declaration of a "national emergency" as has been threatened in the past or the redirection of money allocated for other purposes, will end up being challenged in Congress or in the courts. Even if that happens, though, the passage of this deal, along with any supplemental he might take, would allow the President to claim victory to his supporters. At least initially, it appears that he might even be able to get away with it. While some of the President's favorite commentators, such as Sean Hannity and Ann Coulter have already criticized the deal, others, such as Rush Limbaugh, have been more circumspect and this could well provide the President with sufficient cover to get away with agreeing to this deal and avoiding another politically disastrous shutdown. Additionally, the signals out of the White House appear to be indicating that the President did not want to see another shutdown and that he was inclined to accept the agreement Congress has negotiated.
The irony of all this, of course, is that the deal we're looking at now is not substantially different from the one that the President had agreed to in December and which the Senate had approved by unanimous consent only to see the President pull the rug out from under them and say he would not agree to any deal without coverage for his border wall in the amount of $5.7 billion. It was due to that move, of course, that the government shutdown began on December 22nd and lasted for the next five weeks before finally being resolved at the end of January. Now, with the deadline to avert another shutdown looming, the President has a choice before him and, at least for the moment, it appears that he's inclined to accept a deal that he could have had two months ago that would have avoided two months of chaos in Washington and across the country. To say that he lost this round is an understatement. While it's unclear what impact this will have in the long-term politically, it is clear that the President and the White House badly miscalculated and that they ended up forcing a shutdown that could have been avoided two months ago with the same deal he's agreeing to now.
So much for The Art Of The Deal, huh?
Update: Now even Sean Hannity appears to be backing down from the deadset opposition to the deal.