Trump Floats National Quarantine, Backs Off
The Constitution in times of extreme crisis.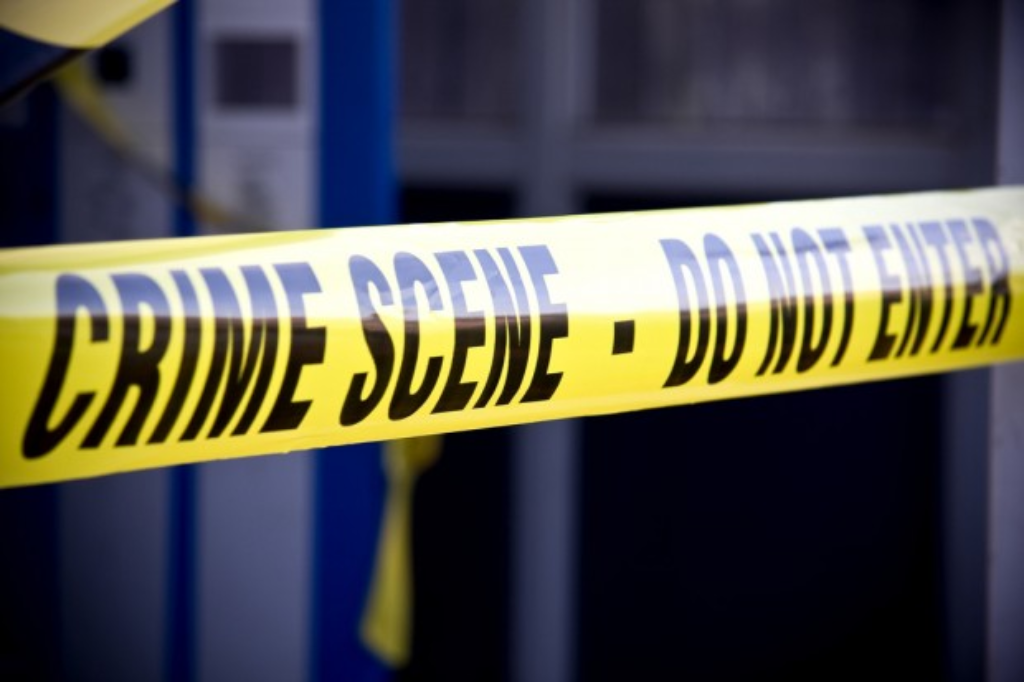 The President of the United States mused on Twitter about shutting down the borders of New York and other states with high rates of COVID-19 infection. He has quickly reversed course, at least for now, after extreme pushback.
AFP ("Trump decides against quarantine of New York region"):
US President Donald Trump decided late Saturday against imposing a broad two-week lockdown on New York and its neighbors after a strong pushback from local political leaders and warnings of the panic it could spark.

The Centers for Disease Control and Prevention (CDC), however, late Saturday advised residents of the region not to travel except for essential purposes.

"A quarantine will not be necessary," Trump tweeted, about eight hours after he stunned the New York metropolitan region, the epicenter of the US coronavirus outbreak, with a proposal to place it under quarantine to prevent residents from leaving.

A lockdown of that type would have been the harshest measure yet taken by the US government to slow the spread of the disease.

Trump had indicated earlier that he was responding to worries in other states, particularly Florida, that travelers from the greater New York City area could spread COVID-19 in their communities.

He told reporters that "heavily infected" New Yorkers were a threat to Florida, a popular southern holiday destination for people in the northeast.

But after strong warnings from New York Governor Andrew Cuomo and New Jersey Governor Ned Lamont that the move would spark panic and cause further damage to financial markets, Trump reversed course and said there would only be travel warnings for the region.

"On the recommendation of the White House CoronaVirus Task Force, and upon consultation with the Governors of New York, New Jersey and Connecticut, I have asked the (US Centers for Disease Control and Prevention) to issue a strong Travel Advisory," he said on Twitter.
Cuomo was particularly emphatic in his criticism:
New York Gov. Andrew Cuomo said Saturday in an interview with CNN that he didn't believe a possible New York quarantine was legal and that it would be a "federal declaration of war" after President Donald Trump said he was considering such a tactic for the New York metro area as US coronavirus cases increase.

"It would be chaos and mayhem," Cuomo told CNN's Ana Cabrera. "It's totally opposite everything he's been saying. I don't think it is plausible. I don't think it is legal."

[…]

"This would be a federal declaration of war on states," Cuomo said, adding that he doesn't think the President is looking to start a war with states.

[…]

Cuomo also said on CNN that he would sue Rhode Island if the state did not roll back a policy of stopping all cars with New York license plates. But the governor expects the two states will be able to work it out "amicably."

"I think what they did is wrong, it was reactionary. I think it was illegal but we'll work it out amicably. I'm sure. No state should be suing police to prohibit interstate travel in any way," Cuomo said.
This process all unfolded in a matter of hours. But, rather obviously, it would have been better to have avoided inflammatory tweeting while the decision was being made.
While I agree with Cuomo on the constitutionality of either a Presidential order or actions such as that taken by Rhode Island's governor, the little bit of case law we have on these matters points in the other direction.
A piece on "Contagion and the Right to Travel" by Anthony Michael Kreis at the Harvard Law Review blog is making the rounds. His key points:
Two livestock quarantine cases that date back to the late nineteenth century enforce states' prerogative to establish rules to protect the public welfare against contagion, notwithstanding incidental burdens on interstate commerce. The Supreme Court blessed Colorado's rule restricting the movement of cattle and horses into the state south of the state line and Kansas' requirement that cattle originating from any place south of Kansas be immediately slaughtered or inspected. States cannot block interstate exchange in the name of economic protectionism but retain the right to impose restrictions, particularly when time is of the essence. However, even where there is a public health need to restrict the transport of products is demonstrated, states nonetheless retain an obligation to serve that public health by seeking out nondiscriminatory alternatives. 

The quarantined goods cases are about the shuffling of commercial products across state lines, but the Supreme Court took the same approach to state officials' purported work to curb the transmission of communicable disease. In 1898, a French passenger ship, Britannia, sailed from Marseilles to Palermo, Italy with 408 passengers and cargo to New Orleans. The passengers included both foreign nationals and American citizens. When Britannia arrived outside New Orleans at a designated quarantine station, the ship's passengers and merchandise were inspected, deemed free of disease, and given permission to proceed upriver. But, New Orleans established an absolute quarantine to help fight a yellow fever outbreak, first discovered in mid-September 1898.  New Orleanians' fears were not unfounded— the city's yellow fever epidemic, which began the year before, already claimed nearly 300 lives in 1897. When the ship arrived at New Orleans shortly after the first reported case, the city blocked Britannia's passengers from disembarking, citing the newly instituted order that banned the "bodies of people, immigrants, soldiers, or others" from entering the city. 

The Supreme Court upheld the power of Louisiana officials to block the Britannia in Compagnie Francaise de Navigation a Vapeur v. Louisiana State Board of Health. The Court held that states' power to order quarantine laws "is beyond question" and that the New Orleans order met constitutional muster under the Commerce Clause "although their operation affects interstate or foreign commerce, is not an open question." The Court noted that in the absence of a federally enacted law to preempt state and local quarantine regulations affecting interstate commerce, regulations like New Orleans' are permissible. Without a contrary federal command, the Supreme Court allowed a draconian measure to block healthy persons' admission to the city and limit the potential for new vectors. 

The controversy over the right to interstate travel during a national public health crisis should not be conflated with a parallel debate about the constitutional due process constraints that exist or should exist to limit state quarantine and isolation powers generally. As for the freedom of movement, this moment should prompt a reconsideration of whether the Commerce Clause should protect the right to travel or if it is derived elsewhere in the Constitution. That worthy query notwithstanding, the right to travel cases and the livestock quarantine cases provide ample authority backing states' power to limit interstate travel by restrictions placed on non-residents' intrastate mobility. Of course, this power is not totally unfettered and there is room for courts to strike down quarantine orders under federal constitutional law that are arbitrary or overbroad.

Such was the case in Jew Ho v. Williamson where San Francisco officials imposed a racially discriminatory quarantine and In Re Smith where Brooklyn officials mandated isolation for anyone who refused a smallpox vaccine even though there was no basis to suspect they had been infected or exposed to the disease. Importantly, this history cautions Americans against using the government to perpetuate unscientific approaches to combat communicable disease and a reminder that invidious discrimination in the name of public health has a long history in the United States. 
There's a lot more there but you get the point. Glenn Reynolds, who has taught national security law, offers,
I believe this analysis is correct. There's a lot of caselaw out there, actually, and although most of it is quite old — because we haven't faced serious epidemics or pandemics in a long time — I think the cases are still good law. I am somewhat surprised by people who seem to think these issues have never arisen before.
I'll defer to Reynolds' expertise on what is "good law" but would note that the legal landscape has shifted considerably over the intervening 120 years. Most notably, the almost complete incorporation of the Bill of Rights has substantially weakened the authority of the several states against even their own citizens. Relatedly, anti-vagrancy and anti-loitering laws, once commonplace, have almost universally been ruled unconstitutional.
Of course, this may all be moot. The courts are barely in operation during the crisis and by the time these things are adjudicated, it may no longer matter.