Trump in Trouble
Things are not looking good.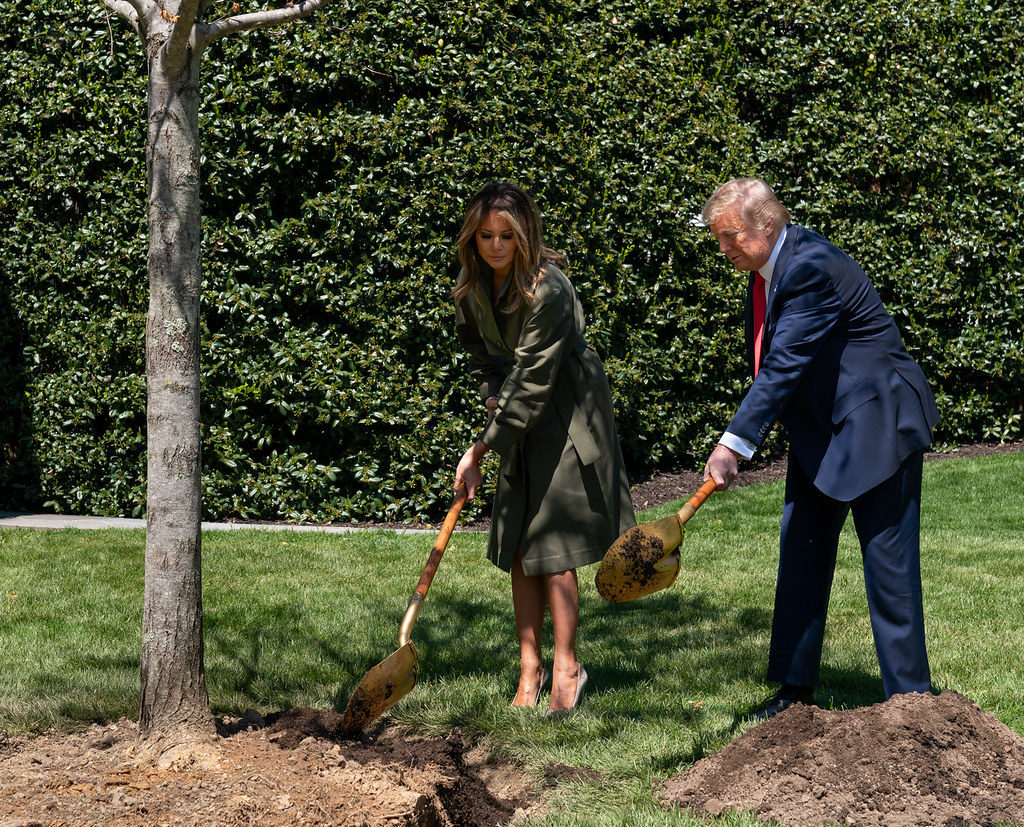 While he overcame long odds to get elected in 2016, the outlook is even worse for his re-election bid this coming November. The economy is in collapse and his management of the COVID-19 pandemic has not been well received.
The RealClearPolitics average of national polls shows Joe Biden with a comfortable 48.3 to 42.4 lead. Indeed, every included survey shows Biden up at least 4—with the notable exception of Fox, which shows a tie.
The latest Reuters poll shows Trump losing in three key Midwestern battlegrounds.
Republican President Donald Trump trails Democrat Joe Biden among registered voters in three Midwestern battleground states that he narrowly carried in 2016 and are seen as crucial to winning November's election, according to an Ipsos public opinion poll conducted exclusively for Reuters.

The poll, which ran from April 15-20 in Michigan, Wisconsin and Pennsylvania, showed 45% of registered voters said they would support Biden, the presumptive Democratic nominee, while 39% said they would support Trump.

It also found that Biden, vice president under Trump's predecessor Barack Obama, has an advantage of 3 percentage points among registered voters in Wisconsin, 6 points in Pennsylvania and 8 points in Michigan.
Moreover, WaPo's Greg Sargent notes, "Coronavirus is invading Red America, new data show. That's ominous for Trump."
A new analysis from demographer William Frey finds that coronavirus is now spreading into whiter and more Republican-leaning areas of the country. Despite initially being concentrated in blue and urban areas, it has slowly extended into new parts of the Midwest and the south, into outer suburbs and small metropolitan areas, and into parts of the country carried by Trump.

[…]

As of mid-April, the majority of residents of counties that have just become high-coronavirus areas are in the South, Midwest and West. Under half reside in urban cores; more than half live in suburban, outer-suburban, small-metro and rural areas. Nearly half of those counties' voters picked Trump in 2016.

[…]

If this continues, it could badly complicate the debate over social distancing for Trump. As Frey noted, the perception that high-covid counties are overwhelmingly urban and Democratic "underlies a lot of these protests that are going on," because the general sentiment among protesters is, "We're not like that."
The usual caveats apply. Election Day is still a long way from now. And voter suppression efforts in many Republican states may well be enough to offset the loss of white voter support.
But I just don't see how Trump gets anywhere near the thresholds he needs to win re-election. He's been underwater in popularity ratings since his second week in office and even Republicans are complaining about his poor handling of the ongoing crisis.
We're nearing 50,000 dead from COVID-19 and will likely surpass the death total of the Vietnam War next week. And, while he's not responsible for all of them, a lot fewer would have died had we been better prepared. That's on him.
We'll almost certainly still be in a deep recession—if not a literal depression—when voting takes place. And there's a good chance that we'll also be in a second wave of COVID-19. Assuming the first one abates at all.