Trump May Not Benefit Politically From Al-Baghdadi's Death
If President Trump expected to get a political bump from the death of the leader of ISIS, he is most likely going to be disappointed.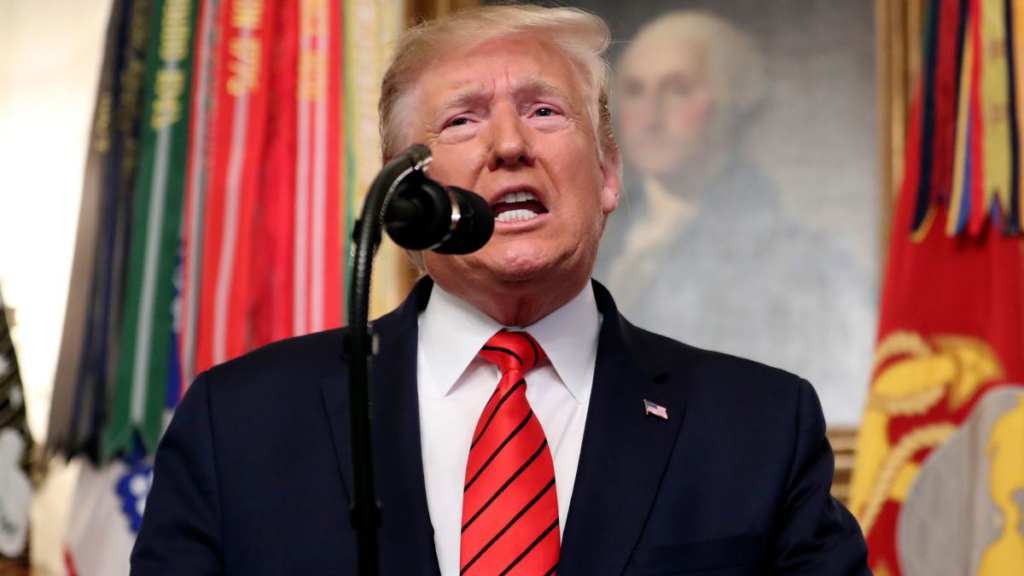 If President Trump hoped that the death of the leader of ISIS earlier this week may have political benefits for him, Philip Bump at The Washington Post notes that this may not be the case. In support of his argument, Bump relies on four basic arguments, the first of which relates to the political impact for former President Obama of the death of Osama bin Laden:
We have a recent moment that seems as though it should provide some useful guidance on this question: the 2011 raid that resulted in the death of 9/11 mastermind Osama bin Laden. President Barack Obama's approval rating rose seven points over the course of a week, driven in part by an 11-point jump among Republicans.

But it was short-lived, a brief shift in a steady downward trend. Within two months, Obama's approval overall and with every partisan group was back where it had been before bin Laden's death — or lower.
The bin Laden raid is, of course, not the only example of a President only receiving a best a temporary boost from a foreign policy success.
In the wake of the Persian Gulf War, President George H.W. Bush saw his popularity and job approval hit record high and stayed there for quite some time The senior Bush's numbers were so high that they largely caused several top Democrats to refrain from mounting a campaign against him in 1992, including the person who probably would have been the Democratic Party frontrunner, former New York Governor Mario Cuomo. Instead of Cuomo, Democrats ended up with candidates such as California Governor Jerry Brown, Massachusetts Congressman Paul Tsongas, Nebraska Senator Bob Kerry, Iowa Senator Tom Harkin, and an upstart Governor from Arkansas named William Jefferson Clinton. Once the economy started turning southward, though, Bush's popularity took a hit and, eventually, of course, he lost the election to Clinton.
A decade later, Bush's son saw a similar bump in popularity driven by the September 11th attacks and the successes the nation experienced in the early years of the wars in Afghanistan and Iraq. As a result, several Democrats declined to run against him in 2004. As with his father, Bush saw those previously high numbers decrease significantly, and while he eventually won re-election it was by a much smaller margin thaj you might have expected a year earlier based on his poll numbers.
In addition to this Bump also notes a number of other factors. First of all, despite Trump's claim to the contrary, it's fairly clear that Baghdadi was not a bigger "get" than bin Laden. As Bump puts it, bin Laden was far better known as the long-term leader and public face of al Qaeda than al-Baghdadi was with respect to ISIS. Indeed, unlike bin Laden, al-Baghdadi was seldom-seen or heard from and seen by U.S. intelligence as more of a spiritual leader than a tactical or strategic one. Additionally, it's not at all clear that ISIS is defeated or that al-Baghdadi's death will lead to a withering away of the movement he started. While the Caliphate was defeated, the ISIS movement remains in place thanks to some 18,000 fighters in Iraq and Syria and international "affiliates" in locations ranging from Afghanistan and Yemen to Central Africa. Finally, the President's news conference on the incident likely did more harm than good in its false bravado.
Finally, Bump notes that nothing, not even good news, has done much to move Trump's poll numbers:
The most practical reason to think that Trump may not see a sustained polling bump from the Baghdadi death is that, despite all of the remarkable events that have occurred during his presidency, his approval rating has remained remarkably consistent. Republicans love Trump, Democrats dislike him, and independents are skeptical. This new event seems unlikely to shift that calculus.

It's worth noting that polling suggests terrorism is generally a bigger concern for Republicans than for Democrats. Meaning that the death of a prominent terrorist seems like it would be more likely to prompt a boost with Republicans — the group with which Trump is already doing the best.

We have certainly been surprised before on how the public reacts to news events, of course. But the idea that Trump will not suddenly become broadly popular thanks to this raid seems like a safe bet — World Series reaction aside.
Bump is probably onto something here. For better or worse, public opinion about Trump has been set in stone he became President and even before. This applies to both his job approval number and his favorable/unfavorable numbers, both of which are highly negative. It seems unlikely Baghdadi's death will change anything.