Trump Says He'd Testify Under Oath About Comey And Russia, That Would Be A Mistake
President Trump says he'd be willing to testify under oath in response to former F.B.I Director Comey's accusations. That would be a mistake for several reasons.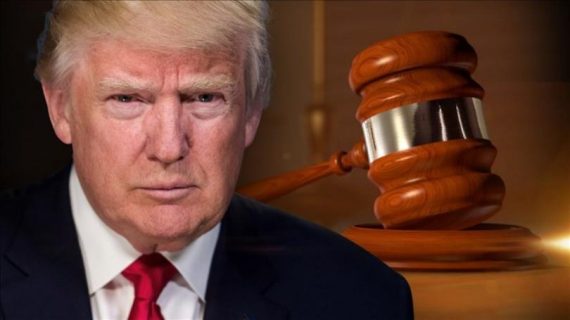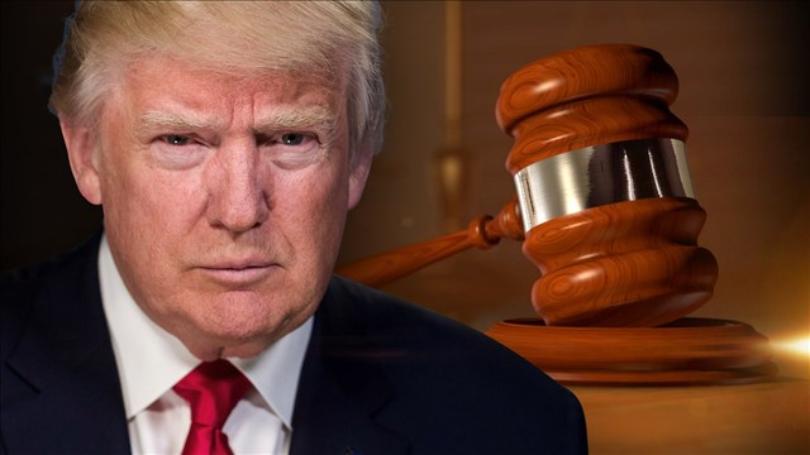 In response to former F.B.I. Director James Comey's testimony before the Senate Intelligence Committee on Thursday, in which Comey accused the President of lying in several respects in public statement he's made about their interactions and the Russia investigation, President Trump is saying he'd be willing to testify under oath himself:
WASHINGTON — President Trump on Friday accused James B. Comey, the fired F.B.I. director, of lying under oath to Congress, saying he would gladly provide sworn testimony disputing Mr. Comey's charge that the president forced him out because of his handling of the investigation into the Trump campaign's possible collusion with Russia.

Mr. Trump asserted that the comments on Thursday by Mr. Comey, whom he called "a leaker," had proved that there was no collusion between his campaign and Moscow, nor any obstruction of justice by the president. He hinted again that he had tapes of his private talks with the former F.B.I. chief that would disprove Mr. Comey's account, but declined to confirm the existence of any recordings.

"Yesterday showed no collusion, no obstruction," Mr. Trump said in the White House Rose Garden, during a news conference with the visiting Romanian president, Klaus Iohannis.

He dismissed Mr. Comey's testimony before the Senate Select Committee on Intelligence, which is investigating whether his campaign worked with Russia to sway the election, as a politically motivated stunt orchestrated by adversaries bitter about his victory in November.

"That was an excuse by the Democrats, who lost an election that some people think they shouldn't have lost," he said. "But we were very, very happy, and, frankly, James Comey confirmed a lot of what I said, and some of the things that he said just weren't true."

The remarks were a defiant response from Mr. Trump, who had remained uncharacteristically silent on social media during Mr. Comey's blockbuster day of testimony on Thursday, as the former F.B.I. chief laid out an account that strongly suggested the president's private exchanges with him had been an attempt to obstruct justice. They escalated an extraordinary public feud between a sitting president and the ousted F.B.I. director who had been investigating his campaign, each now engaging in full-throated accusations that the other is lying.

But Mr. Trump's comments reflected a highly selective reading of Mr. Comey's testimony, much of which painted a damaging picture of the president's conduct. Mr. Comey told Congress that the president had not personally been under investigation while he was the F.B.I. director, and that at one point Mr. Trump suggested he would like to find out whether any of his associates had done anything wrong. But his account also strongly suggested that Mr. Trump had tried to influence his handling of the Russia inquiry.

Mr. Trump denied that he had ever asked Mr. Comey to drop the F.B.I. investigation into his former national security adviser's dealings with Russia, or asked for a pledge of loyalty, as Mr. Comey asserted Thursday. Those conversations are reflected in memos Mr. Comey wrote, and now are in the possession of Robert S. Mueller III, the special counsel in the Russia investigation who was named after Mr. Comey's firing.

"I didn't say that," Mr. Trump said of the request regarding the former national security adviser, Michael T. Flynn. "And there'd be nothing wrong if I did say it."

Of the loyalty pledge from Mr. Comey, Mr. Trump said, "I hardly know the man; I'm not going to ask him to pledge allegiance."

Asked whether he would be willing to provide his version under oath, Mr. Trump responded, "100 percent." He said of Mr. Mueller, "I would be glad to tell him exactly what I just told you."

The president declined repeatedly to say whether, as he suggested last month in a Twitter post, he had recordings of his conversations with Mr. Comey. "I'll tell you about it over a very short period of time," he said. "You're going to be very disappointed when you hear the answer."

The tantalizing comment appeared to catch the attention of congressional investigators participating in the Russia probe. Representative K. Michael Conaway, Republican of Texas, and Representative Adam B. Schiff, Democrat of California, quickly announced they had written to Donald F. McGahn II, the White House counsel, requesting that any recordings or memos about Mr. Trump's conversations with Mr. Comey be furnished to the intelligence committee within two weeks. They also said they had made a formal request to Mr. Comey for copies of the memos he testified about on Thursday or notes reflecting the meetings.
The question that Trump was asked about testifying didn't actually differentiate between speaking to Robert Mueller, the special counsel investigating the Russia matter, or before Congress, but many observers have taken Trump to mean that he was volunteering to testify under oath before a Congressional Committee as well as talking to Mueller. If that's the case, it would be a highly unusual step that is virtually unprecedented in American history. According to an item posted at the U.S. Senate website, it has only happened three times in American history. The first occurred in 1862 when President Lincoln spoke to members of the House Judiciary Committee regarding the circumstances behind the leaking of his annual message to Congress to a New York newspapers and the rumors that his wife may have somehow been involved in the affair. This discussion, however, doesn't appear to have been a formal committee hearing. In 1919, President Woodrow Wilson met with members of the Senate Foreign Relations Committee to answer questions regarding the Treaty of Versailles, but this too appears from the history to have been an informal meeting rather than a formal committee hearing. Finally in what appears to be the only time a sitting President went to Capitol Hill and appeared before a formal Committee hearing, in October 1974 President Ford appeared before the House Judiciary Committee to answer questions about his decision to pardon President Nixon. The committee did not request or require Ford to take an oath before testifying, however.
As Jonathan Turley and Jazz Shaw both note, testifying under oath before Congress would be a highly risky move by Trump given his own history and the status of the Russia investigation and his own well-documented history for exaggeration and outright lies in public statements that he doesn't seem to have the slightest problem with. False statements before Congress, even if they aren't under oath, could end up being grounds for a criminal charge independent of any investigation into ties between Trump's campaign and Russia, for example, and agreeing to appear in a formal, televised committee setting would mean opening himself up to questioning from Members of Congress and Senators on a wide variety of matters, any one of which could get him into trouble. Additionally, there are serious issue involved with setting a precedent whereby the person who is, in and of themselves, a co-equal branch of the Federal Government to the legislature would be conceding that the legislature has the right to control the Presidency in some respect, something simply not supported by the Constitution. This is why, for example, there is no equivalent to the Prime Minister's Question Time before Parliament that the United Kingdom has here in the United States. Under the British system, the Prime Minister is a member of the House of Commons who just happens to be the leader of the majority party in the chamber. He or she is basically the same as the most common backbencher but for the power granted to the leader of the majority party by law and tradition. The President is not a member of the legislature, but the representative of a separate and co-equal branch of government and therefore needs to be treated differently than a Prime Minister would.