Trumpless Republican Debate Garners 12.5 Million Viewers
Thursday's debate without Donald Trump drew fewer viewers than might have been expected, but it's unclear if that's because Donald Trump wasn't there.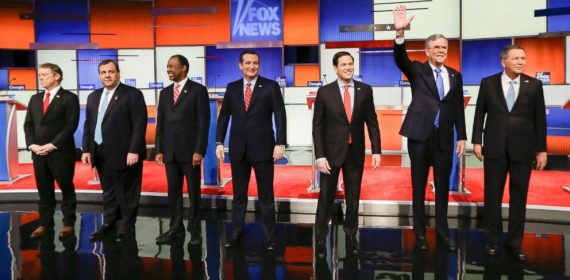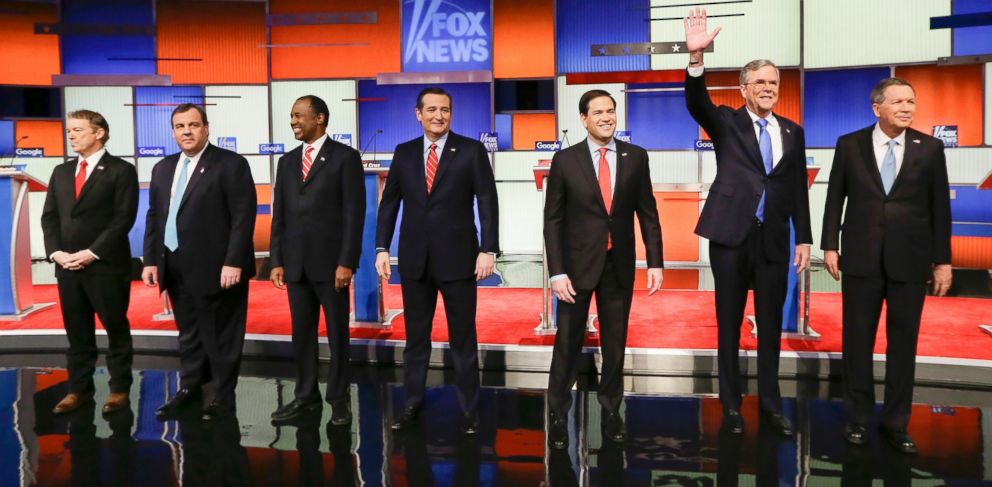 Thursday night's Trump-less Republican debate ended up drawing 12.5 million viewers, making it among the lowest ranking of the GOP debates this election cycle:
The Fox News Republican debate without Donald Trump on Thursday night drew 12.5 million viewers, according to Nielsen.

The number will probably be interpreted in different ways. From one perspective, it is the second-lowest viewership figure of the seven Republican debates, next to Fox Business's mid-January debate, which attracted 11.1 million viewers (and, like the others, had Mr. Trump front and center). The figure fell off sharply from December's CNN debate, which had more than 18 million viewers.

On the other hand, Mr. Trump's absence did not produce the big drop-off in viewers from other recent debates that Mr. Trump had suggested would happen. In a somewhat drastic overstatement, Mr. Trump's campaign manager, Corey Lewandowski, had said the ratings number for the Fox News debate, without Mr. Trump, would drop to "one to two million people."

The debate easily beat the competition on CNN and MSNBC. The two cable channels together had about 2.8 million viewers between 9 and 11 p.m., nearly 10 million fewer than Fox News. The networks provided live coverage of Mr. Trump's competing event in Iowa — an appearance honoring and raising money for veterans — for about 15 minutes before moving on to round-table discussions and analysis.

Mr. Trump's event — including supporters like Mike Huckabee and Rick Santorum — was occasionally shown in the background, without the audio turned up.

During Mr. Trump's event, which took place roughly from 9:15 to 10:15 p.m., CNN attracted about 2 million people, while MSNBC had about 1.4 million. The debate had about 12.8 million viewers during that time block.
By way of comparison:
In other words, Thursday's debate drew in about one-half the number of viewers as the last debate on Fox News Channel and about the same number as the two debates on Fox Business Network. By way of additional comparison, the three Democratic debates have drawn 15 million, 8.5 million, and 6.7 million viewers respectively.
Since neither CNN nor MSNBC provided wall-to-wall coverage of the Trump event, there's no real way of comparing the ratings draw of the two broadcasts other than the numbers for the passing coverage they gave here. Generally speaking, that kind of coverage isn't considered a 'program' per se and thus isn't measured by Nielsen for comparison purposes. The Trump event was covered from beginning to end on C-Span, but Nielsen apparently does not include that network in its ratings reports an C-Span doesn't keep track of its own numbers in any way. Additionally, by way of comparison the fact that the previous Fox News Channel debate drew almost twice as many viewers as Thursday's debate, and just over a million more than the sixth Republican debate on Fox Business Network, which is available on a much smaller number of cable networks than its parent channel, would seem to indicate that there was a drop off in viewership to some degree. Since correlation doesn't always equal causation, though, it's not proper to say that Trump's absence is the sole reason for the drop. Of course, that won't stop Trump from claiming that it was.