Trump's Election Interference Continues
The phone tour continues.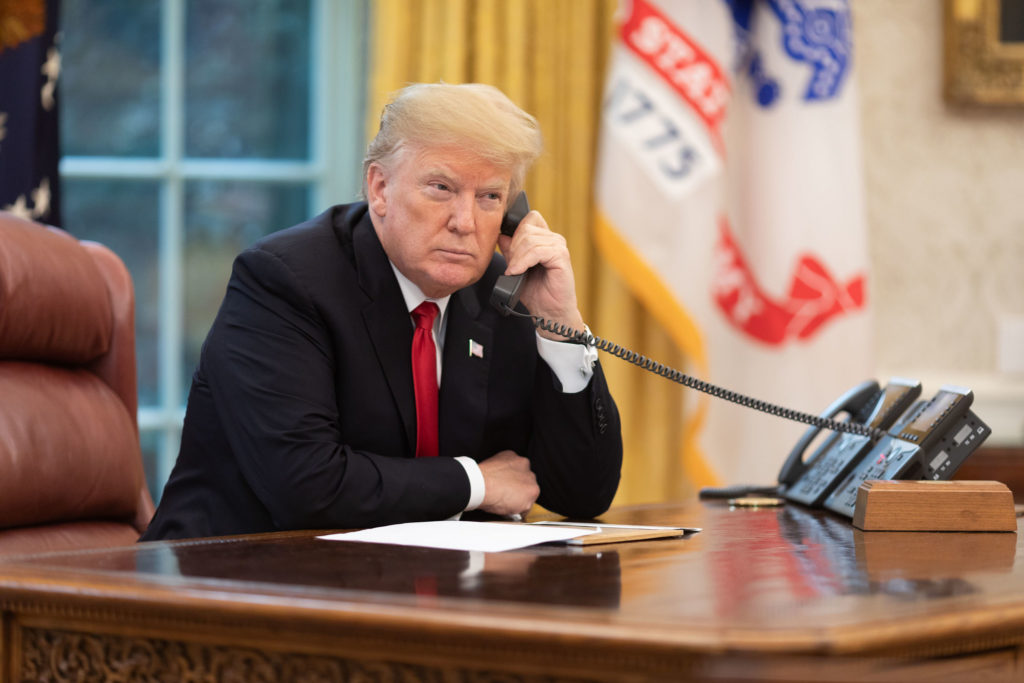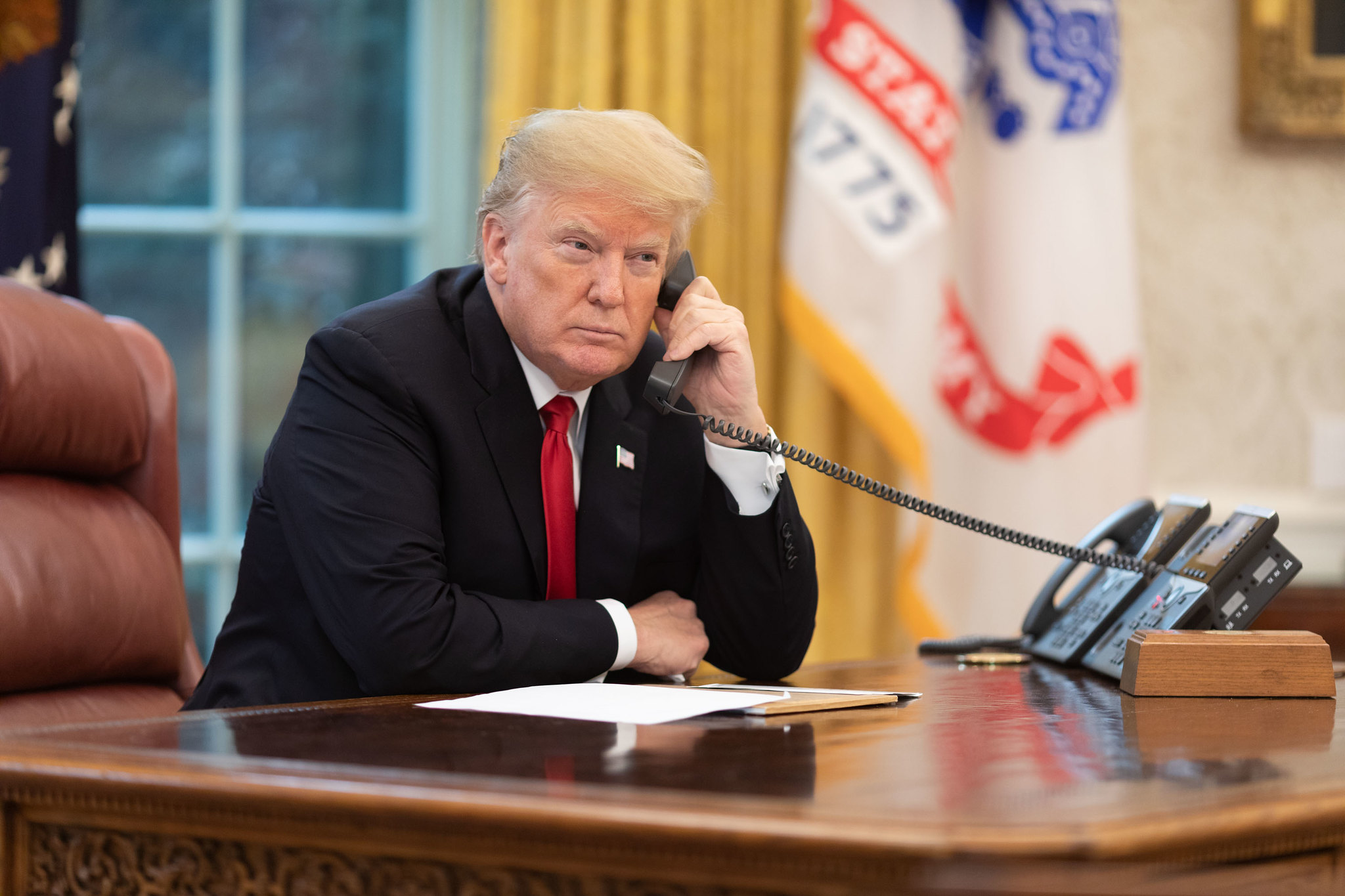 Via WaPo: Trump asks Pennsylvania House speaker for help overturning election results, personally intervening in a third state.
President Trump called the speaker of the Pennsylvania House of Representatives twice during the past week to make an extraordinary request for help reversing his loss in the state, reflecting a broadening pressure campaign by the president and his allies to try to subvert the 2020 election result.

The calls, confirmed by House Speaker Bryan Cutler's office, make Pennsylvania the third state where Trump has directly attempted to overturn a result since he lost the election to former vice president Joe Biden. He previously reached out to Republicans in Michigan, and on Saturday he pressured Georgia Gov. Brian Kemp (R) in a call to try to replace that state's electors.

[…]

"The president said, 'I'm hearing about all these issues in Philadelphia, and these issues with your law,' " said Cutler spokesman Michael Straub, describing the House speaker's two conversations with Trump. " 'What can we do to fix it?' "
On the one hand, this is all moot. Team Trump's legal challenges have been futile. To date, they have lost close to 50 cases in the last month or so across the country, winning only one minor procedural case. It cannot be emphasized enough that the reason they are losing these cases is that they have presented zero evidence to back their claims. This is obvious if one reads their briefs and it is obvious in the clear and strident ways that the courts have responded to those briefs.
Further, under federal law today is "safe harbor" day as it pertains to the Electoral College. Via Reuters:
"Safe harbor" day is a deadline, set by a U.S. law from 1887, for states to certify the results of the presidential election. Meeting the deadline is not mandatory but it provides assurance that a state's results will not be second-guessed by Congress.
Although, a process to object to slates of electors during the counting in January still remains an option. (This is discussed in the linked piece for those who are interested).
On the other hand, it remains a historic low point in the democratic process to have the president calling up state-level officials and asking them to disenfranchise the voters of their states.
To be pedantic for a moment: Trump, like any other candidate, has every right to pursue legitimate claims of fraud and irregularities in court. But fears, fantasies, and phantasms are not grounds for overturning electoral results. And people making assertions on TV are not evidence (nor are affidavits). People can say all kinds of things, but ultimately there is either evidence and a case to be made, or there is not.
Trump and his enablers are engaging in fantasy for their own various ends, and in doing so are convincing a lot of people to have less faith in our democratic processes. This is not healthy for our long-term ability to govern.
The fabrications and fabulations are painful in their audacity.
Trump stoked those flames Saturday at a rally for two Republican Senate candidates in Georgia, where he ranted for an hour and 40 minutes almost exclusively about fraud.

"We will find that hundreds of thousands of ballots were illegally cast in your state and all over the country, by the way, more than enough to give us a total historic victory," Trump said. "This is our country . . . they are trying to take it from us through rigging, fraud, deception and deceit."
No, we won't find that. There is no evidence of that. There is no reason to believe any of this. And yet, the man is willing to use the power and prestige of his office, and his position as head of his political party, to encourage his followers to believe lies.
This is not just about the moral outrage alone, or abstract harm to democracy, there are also potential other consequences:
Trump's continued embrace of such rhetoric has prompted fresh alarm among Democrats and some Republicans, who fear that the president is inciting violence. And while his efforts to overturn the result are widely viewed as fruitless, many officials said they are distressed at the lasting harm they believe he is doing to public faith in U.S. elections.

The false narrative "gets people to a place where they are now livid because they believe that their democracy has been ripped away from them and that the election has actually been stolen," said Michigan Attorney General Dana Nessel (D). "And it causes them to commit these desperate acts."
In truth, the dissemination of lies linked to grievance can very much lead to radicalization and political violence. Trump is very much playing with fire to stoke his own fragile ego.