Turley on Impeachment, Redux
Outliers are bad places to look for solid support of your argument.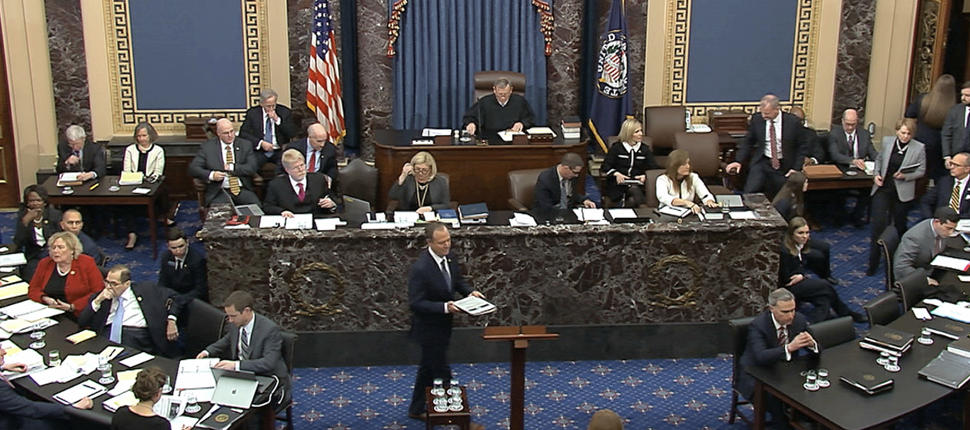 To add proof to his concern trolling column about the second impeachment of Donald Trump, Jonathan Turley rather breathlessly reports on his web page that Georgia Rep Pledges To File Articles of Impeachment Against Joe Biden
Rep. Marjorie Taylor Greene is a newly elected Republican member from Georgia who pledged yesterday that "On January 21, 2021, I'll be filing Articles of Impeachment against Joe Biden for abuse of power." That is precisely what I criticized Democrats for doing in challenging the legitimacy of Donald Trump's election starting on the inauguration and raising repeated demands for impeachment for acts ranging from his criticism of NFL kneelers to his inflammatory tweets. It was wrong for them and it is wrong of Greene and any other Republicans who want to engage in this type of retaliatory impeachment effort.
First, it should be understood that Greene is a full-blown adherent to the QAnon conspiracy and is simply not a serious member of Congress. One should not be building cases around her about anything except the corrosive influence of conspiracy theories.
Turley does not mention QAnon in the piece, by the way. If he doesn't know she who she is, he is using this "evidence" for his position rather desperately. But if that is true, he is not a very astute consumer of news. More likely he omitted that fact because he knows that is detracts from his argument, such as it is, quite substantially.
Second, members of Congress frequently threaten to file articles of impeachment. A quick Google search over breakfast found a bunch of examples from an Atlantic article concerning GOP threats to impeach Obama: A Brief History of GOP Calls for Obama's Impeachment, From Benghazi to Bergdahl.
Here are a couple examples:
In 2012, Sen. Jon Kyl said "impeachment is always a possibility" over Obama's immigration policies.

During the debt-ceiling crisis, Rep. Louie Gohmert told an interviewer that defaulting on the U.S. government's debt would be an "impeachable offense."
If I had half an hour or so to dedicate to this, I am sure that I could produce myriad examples for Bush as well.
That members of Congress make idle/rhetorical threats of impeachment is nothing new. As such, having a fringe member of the opposition party make this threat is not evidence of Turley's hypothesis. It is just normal business. Greene was destined to make these threats as soon as she was nominated to be the Republican candidate from her district (since the GOP overwhelmingly dominates that district). Others will make that threat as well. And they will mean nothing.
Can I also point out that Democrats control the House, and therefore there isn't going to be any impeachment this session?
Do I think that odds of more impeachments going forward are possible? Yes, I do. But that possibility was not a reason not to impeachment Trump a second time nor was Greene going to be demur and reasonable if the House hadn't impeached him the second time.
Turley's post is a very poor example of use of evidence and of argumentation.