Tweet Of The Day: Don't Wait To Ask The Girl To The Prom Edition
Earlier today, House Majority Leader Eric Cantor apparently had his staff inquire if House Minority Leader Nancy Pelosi would like to be his seat mate for tonight's State of the Union.
Here's Pelosi's response via Twitter: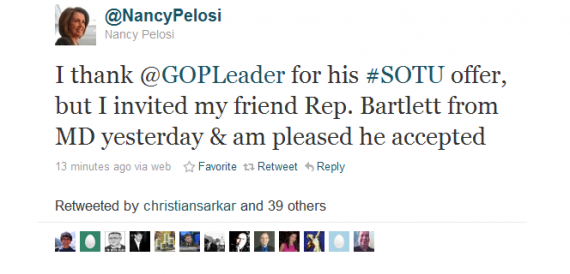 Rep. Bartlett is Representative Roscoe Bartlett, a Maryland Republican who happens to be 37 years older than Cantor.
Man it really is like high school isn't it?