Warren's Argument for Court Packing
It's not compelling.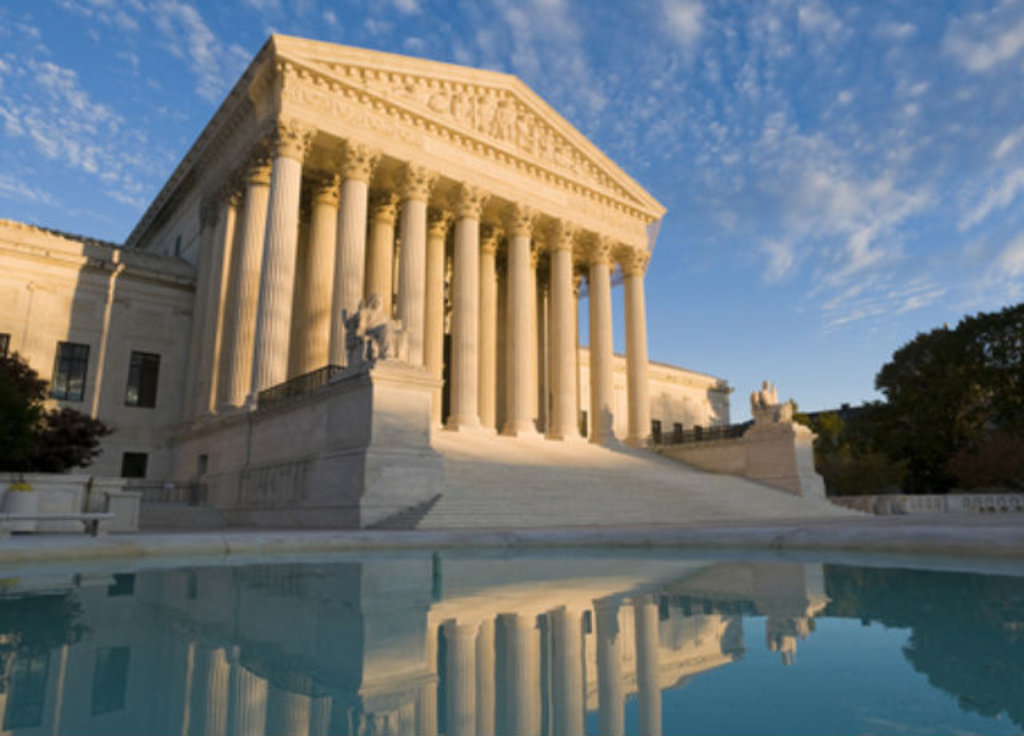 Massachusetts Senator Elizabeth Warren takes to the pages of the Boston Globe to demand we "Expand the Supreme Court." Leaving aside that there aren't remotely the votes to do so even if there weren't a filibuster and there will likely be fewer votes, still, in the next Congress, it's just an incredibly weak argument coming from a former high-caliber law professor.
This month, a majority of justices on the United States Supreme Court signaled their willingness to gut one of the court's most important decisions over the past century, threatening to eliminate Roe v. Wade and a person's right to choose.

This is not the first time this extremist court has threatened, or outright dismantled, fundamental rights in this country. For years, the Supreme Court's conservative majority — recently supercharged to 6-3 — has issued decision after decision that veers away from both basic principles of law and widely held public opinion.
As I've argued before, Roe is just about the worse possible precedent on which to hang this argument. The opinion is widely ridiculed in legal circles for making up a Constitutional right out of whole cloth, down to deciding which trimester of a pregnancy the Constitution protects a mother's right to choose. And public opinion on an issue has nothing at all to do with the Constitution says or doesn't say.
With each move, the court shows why it's important to restore America's faith in an independent judiciary committed to the rule of law. To do that, I believe it's time for Congress to yet again use its constitutional authority to expand the number of justices on the Supreme Court. I don't come to this conclusion lightly or because I disagree with a particular decision; I come to this conclusion because I believe the current court threatens the democratic foundations of our nation.
Were this a student essay, I would have advised that she needed a paragraph of transition ahead of this one establishing that "America's faith in an independent judiciary committed to the rule of law" actually required restoration. But, since I'm inclined to believe that it does, I'll let it slide.
For years, I have argued for reforms to the ethical practices of the Supreme Court. Justices should not be allowed to receive big checks and all-expenses-paid trips from extremist right-wing legal groups or go on expensive hunting trips with litigants who appear before the court.
Were this a student essay, I would advise striking this paragraph entirely, as it's a distraction from her main argument. (For example, while I generally agree with her, it would be absurd, indeed, to argue that Supreme Court Justices should have no social relationships with their political peers. There's nothing improper in the least about the late Justice Scalia having gone hunting with then-Vice President Cheney.)
But the problems with today's court run deeper than ethical abuses.

Over the past few years, Senate minority leader Mitch McConnell hijacked America's Supreme Court. First, in 2016, he engineered the theft of one seat, breaking from longstanding precedent by denying even a hearing to President Obama's highly qualified nominee. Four years later, he reached new heights of hypocrisy when he reversed direction — breaking his own "rule" barring votes on justices in an election year — to ram through the confirmation of Justice Amy ConeyBarrett only days before President Biden's election.
So, in my view, the shenanigans via which McConnell and company held the seat vacated by the sudden death of Scalia is far and the best argument in favor of a Democratic makeup. But the argument is undermined by the silly pretense that Trump's getting to fill the vacancy caused by the sudden death of Justice Ginsburg counts as a second offense. Either a President gets to fill any seat that opens while he's in office or he doesn't. (And, no, McConnell wasn't being hypocritical: he was consistent from the beginning that the so-called "Biden Rule" only applied in cases where the President and Senate were in opposite-party control—a distinction other Senate Republicans allowed to get blurred.) The pretense weakens her argument, in that it makes it about partisan advantage rather than principle.
(I'm also amenable to my co-blogger Steven Taylor's broader argument that the structural inequities which over-represent Republicans in the Senate and the White House has skewed the Supreme Court. But Warren doesn't advance that point.)
Similarly, Warren belies her contention that she's interested in legitimacy rather than results here:
This Republican court-packing has undermined the legitimacy of every action the current court takes. But rather than trying to restore Americans' confidence in an independent judiciary, this court leans into extremism and partisanship. This radical court has reversed century-old campaign-finance restrictions, opening the floodgates for corporations to spend unlimited sums of money to buy our elections. It has reversed well-settled law that once required employers to permit union organizers to meet with workers. It has trampled on the Constitution's guarantee of equal protection by upholding a racist Muslim ban. It has twisted the law to deny Americans their right to a day in court, despite the clear intent of Congress. And it has gutted one of the most important civil rights laws of our time, the Voting Rights Act, not once but twice.

Without reform, the court's 6-3 conservative supermajority will continue to threaten basic liberties for decades to come. In this term alone, the Supreme Court is considering whether to nullify the right to an abortion in America, whether to bar states and cities from regulating guns on our streets, and whether to eviscerate the federal government's abilities to fight climate change. The fact that the Supreme Court is even considering questions to upend decades of settled law jeopardizes the fundamental principle of the rule of law. But conservative justices' recent decisions and their apparent appetite to overturn decades of precedent underscore one important truth: This court's lawlessness is a powerful threat to our democracy and our country.
These are silly characterizations of these decisions from a serious legal mind. They're stump speech fodder, which is fine for a politician, but they're hardly persuasive as an argument for massive structural reform.
And, again, I'm persuadable on reform. But Warren is simply saying we need more Democrats on the Court who will vote the way she way she likes, not making an argument that the Court is too small or too geriatric or too anything else other than Republican.
I believe in an independent judiciary. I also believe in a judiciary that upholds the rule of law — not one that ignores it to promote a deeply unpopular and partisan agenda at odds with the Constitution and the settled rights of our citizens. And when a court consistently shows that it no longer is bound by the rule of law, Congress must exercise its constitutional authority to fix that court.
It's true that the Constitution gives Congress the power to set the size of the Supreme Court. But it has been fixed at 9 Justices since 1869 and attempts to change its size have rightly been looked upon as partisan "packing" since. Even Franklin Roosevelt couldn't get away with it.
Restoration of "a judiciary that upholds the rule of law" would indeed be a compelling rationale for violating this norm. But, again, Warren has done nothing to persuade me that it's not doing that now. She's worried that a judicially-created right to abortion may be eroded to nothingness and that state legislatures will be empowered to do things she doesn't like. That has little, indeed, to do with the rule of law.
And it gets more brazenly partisan:
To restore balance and integrity to a broken institution, Congress must expand the Supreme Court by four or more seats.
Four! Or more! That'll teach McConnell to use hardball politics to fill one seat.
And she doubles down by repeating her earlier argument:
First, it was McConnell, along with Donald Trump, who used two stolen seats to pack the court. The same people who reduced the size of the court for over a year solely for their own partisan gain and then turned around and jammed through another nominee days before losing the presidency cannot complain about a clearly constitutional proposal to fix the mess that they made.
So, again, there's an argument to be made for undoing to Garland Gambit. But pretending that there was anything untoward in racing against the clock to seat Comey undermines it. Had Trump done so as a lame duck, I'd be more persuadable on that point. But it was done before the election.
Second, adding seats to the Supreme Court may be one of the few ways to deescalate the arms race around the court. If we stand by while the highest court in our land bows to special interests and destroys the long-acknowledged rights of individuals, we reward those who broke the rules in the first place, encouraging bad actors to further corrupt the court without any consequences.
But, of course, partisan packing will beget partisan packing. The second the Republicans have the White House and Senate at the same time, we'll get five or ten more Republican Justices. Talk about your arms races.
Finally, between its ethical failings, its stolen seats, and its radical right-wing opinions on abortion, voting, dark money, unions, corporate power, and more, this Supreme Court has hit record lows in the eyes of the public. Rebalancing the court is a necessary step to restore its credibility as an independent institution, one that works for the American people and not just for the wealthy and the powerful.
This is frankly a nonsensical argument. Packing the Court with Democrats would, rightly, be seen as a naked power grab. It would destroy the legitimacy of the judiciary as an independent entity—although, granted, Americans increasingly don't believe in that, anyway.
Again, given that this has zero chance of passing in a Senate that can't even agree on the signature legislation a Democratic President campaigned on, this seems like political grandstanding rather than a serious reform proposal.