West Virginia Supreme Court Bars Third-Party Candidate From Ballot
The West Virginia Supreme Court has ruled that a candidate who lost the GOP primary for Senate cannot run as the nominee of another party due to the state's "sore loser" law.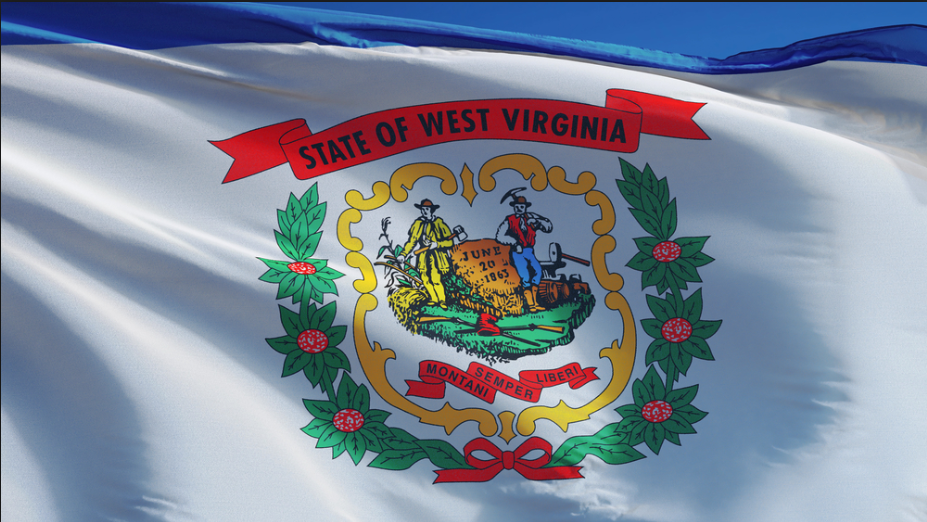 The Supreme Court of West Virginia has dismissed a lawsuit filed by Don Blankenship, a candidate who lost the GOP primary for Senate earlier this year and is seeking to get on the ballot as the candidate of the Constitution Party, thus seemingly putting his third-party bid to an end:
The West Virginia Supreme Court denied former coal company executive Don Blankenship's bid to get on the ballot this November as a Constitution Party candidate after he lost the Republican primary earlier this year.

Blankenship's effort could have shaken up the battleground race between Democratic Sen. Joe Manchin and state Attorney General Patrick Morrisey, the Republican nominee, siphoning critical votes from Morrisey as he seeks to oust the incumbent.

But West Virginia has a "sore loser" law preventing major-party primary losers from running on another ticket in November. Because of that, Republicans expressed little concern throughout the summer that Blankenship's efforts to make the ballot would be successful, and the state Supreme Court shot down Blankenship's appeal after the secretary of state denied his petition to be listed on the general election ballot.

"The West Virginia Secretary of State is ordered to take whatever measures are necessary to ensure that Donald L. Blankenship does not appear on the 2018 General Election Ballot for the Office of United States Senator for the State of West Virginia," the court's ruling read.

Morrisey has trailed Manchin in polling and fundraising in the race — one of five featuring Democratic incumbents in states that President Donald Trump won by double digits in 2016. But Republicans believe Morrisey can close the gap and keep the race competitive going into the fall.

Morrisey celebrated the decision Wednesday as the welcome end of a potential distraction.

"No more distractions to hide lying liberal Joe Manchin's record of supporting pro-abortion policies, gun control and Hillary Clinton's campaign against coal miners," Morrisey said in a statement.
Blakenship came in third-place behind Attorney General Patrick Morrisey and Congressman Evan Jenkins in the Republican primary back in May, which was largely consistent with how he had been performing in the pre-election polling. Despite the fact that he was polling so low, and motivated in no doubt in part due to memories of last year's candidacy of Roy Moore in Alabama, Blankenship had become the focus of a rather intense effort to block his campaign in the face of what appeared to have been a rise in the polls. Prior to running for Senate, Blankenship was best known as the CEO of Massey Energy, the owners of the Upper Big Branch Mine, the site of a 2010 mining disaster that led to the death of 29 out of 31 miners who were on site at the time of a devasting explosion. That explosion was later found to be due to massive violations of mine safety laws on the part of Massey, and it led to Blankenship being charged with multiple crimes and convicted on one charge that resulted in him serving a year in Federal prison, a sentence he finished serving less than a year ago. (Source) Needless to say, this is something that national Republicans saw as problematic in a potential nominee in a state that is still heavily dependent on mining as a source of income and employment. This was especially true given the fact that West Virginia was, and is, a target of Republican efforts to hold on to the Senate due in no small part to the fact that the President had won the state by an overwhelming margin two years ago.
During the campaign, Blankenship made a name for himself thanks largely to a brazenly racist attack against Senate Majority Leader Mitch McConnell and his family that was based primarily on the fact that McConnell is married to Secretary of Transportation Elaine Chao, who happens to be Chinese-American. In the closing weeks of the campaign, Blankenship released a video that was intended to run as a campaign ad during the final weekend of the campaign in which he makes reference to McConnell's "China person" family, an apparent reference to Chao and her father both of whom are American citizens. Additionally, during interviews leading up to the release of the video, Blankenship referred to Chao's father, who was born in China and is Chairman of the Board of an international shipping company as a "wealthy China-person." He also implied that because of this alleged connection to China, McConnell and Chao could not be trusted to put American interests first. He also made some rather bizarre references to McConnell as "Cocaine Mitch," apparently claiming that he is a drug kingpin or something. In any case, Republican voters rejected him rather overwhelmingly, but apparently, that's not enough for Blankenship. Even during the primary campaign, though, Blankenship refused to rule out running as an independent in the General Election and within weeks after the campaign, he had announced that he would seek the nomination of the Constitution Party. Late last month, Blakenship was informed by the West Virginia Secretary of State that he would not appear on the ballot due to the state's "sore loser" law, which prevents someone who lost a party primary from running as the nominee of another party. In response, Blankenship filed a lawsuit earlier this month and the state Supreme Court, which had original jurisdiction over the case due to the nature of the suit, heard oral argument and issued its order yesterday. The order, which I have embedded below, does not include a detailed analysis of the sore loser law but that will apparently be included in an opinion to be handed down in the near future. This would appear to end Blankenship's bid to get on the ballot. He could appeal the matter to the U.S. Supreme Court, but the Justices are unlikely to take the case and unlikely to overturn the state Supreme Court on what is clearly an issue of the interpretation of state law.
As for the underlying election, things continue to look good for incumbent Senator Joe Manchin but the chances of Republican nominee Patrick Morrisey should not be dismissed. Several of the top political analysts, such as Stuart Rothenberg, Larry Sabato, Fox News, and RealClearPolitics, have the race as either "Likely Democratic" or "Leans Democratic," although it's worth noting that Charlie Cook, Daily Kos, and CNN continue to list the race as a "Toss-up." In the polls, Manchin holds anywhere from a single digit to a ten-point lead or better over his Republican opponent. If that holds out, then Republican hopes of flipping this seat could be slipping through their fingers.
Here's the Court Order:
blankenship v…. by Doug Mataconis on Scribd