What the GOP Just Won in Delaware: a Likely Loss in November
The Delaware GOP now has, according to Nate Silver, a 17% chance of winning the Senate seat.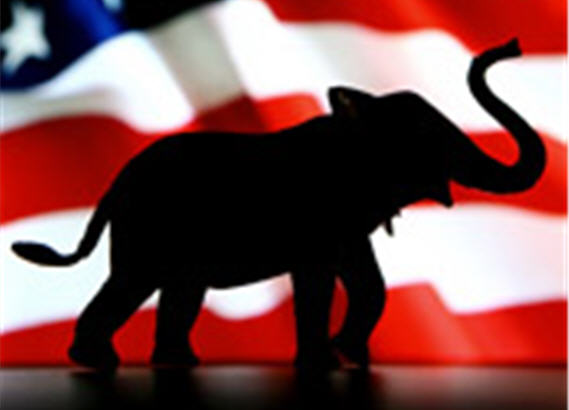 Delaware is a blue state, and the electoral prospects of Mr. Castle and Ms. O'Donnell there are wildly divergent. Whereas Mr. Castle is nearly a 95 percent favorite against the Democratic nominee, Chris Coons, according to last week's FiveThirtyEight forecasting model, Ms. O'Donnell would have just a 17 percent chance of winning a  race against Mr. Coons.
Moreover:

To me the fascinating question is going to be:  what will the post-November ramifications be.  There is going to be some GOP drama whether Silver is wrong (which strikes me as unlikely) or right.
UPDATE (James Joyner):  This does some to be the consensus view.   WaPo's Chris Cillizza:
The O'Donnell victory, which was considered a political impossibility as recently as a month ago, is a major boost for Democratic hopes of holding the seat once held by Vice President Joe Biden. New Castle County Executive Chris Coons was unchallenged for the Democratic Senate nomination.

"I'm sad to say the Delaware primary results tonight are straight out of Harry Reid's dream journal," said prominent Republican strategist Mike Murphy of the O'Donnell win.
Not surprisingly, perhaps, Eugene Robinson ("Christine O'Donnell's win is the GOP's loss") agrees.
Christine O'Donnell's victory over Rep. Mike Castle in the Senate primary is a huge political story. How huge? This one race, in one of the nation's smallest and least populous states, comes pretty close to wiping out the possibility of the Republicans taking control of the Senate in November.

That's because any reasonable scenario giving the GOP a Senate majority involves capturing the Senate seat that used to belong to Vice President Biden. Castle, a veteran congressman, would have been favored to win – perhaps easily – in the general election. He is Delaware's kind of Republican: fiscally conservative but moderate on social issues. He's pro-choice and he favors gun control, in keeping with the attitudes and values of his state.

Enter O'Donnell, a Tea Party "outsider" who was smart enough to push all the right buttons. She is pro-life, she's hostile to gun control, and she was able to position herself as the anti-establishment candidate. O'Donnell tapped into the mad-as-hell energy that's swirling around out there. She got an endorsement from the Tea Party's Evita – Sarah Palin. And despite the best efforts of state and national Republican leaders to stop her, O'Donnell won.

The problem is that Republicans can't win in November on Tea Party anger alone. They also have to appeal to disaffected independents – and in a state like Delaware, those independents are likely to be turned off by O'Donnell's extreme rhetoric, far-right views and paper-thin resume. The consensus among veteran GOP political operatives is that she is probably unelectable.
Now, in fairness, several of the insurgent candidates who were supposed to doom Republican chances of holding on to their seats — Marco Rubio, Rand Paul, and Sharon Angle — are either leading or neck-and-neck in the polls.   But there's not much doubt that the Tea Party candidates have less appeal to independents.
One respected Republican operative has the opposing view:
"This shows that conservative energy at the grassroots is at tidal wave levels," said Vin Weber, a former Minnesota congressman and GOP lobbyist. "It may well cost us the Delaware Senate seat, but the same phenomenon will help Republicans, particularly in House races in November."
We shall see soon enough.