What To Do About The 'Lone Wolf' Terrorist?
Stopping the next Dzhokhar Tsarnaev, Syed Farook, or Omar Mateen is likely to be a lot more difficult than the politicians on either side of the aisle are leading us to believe.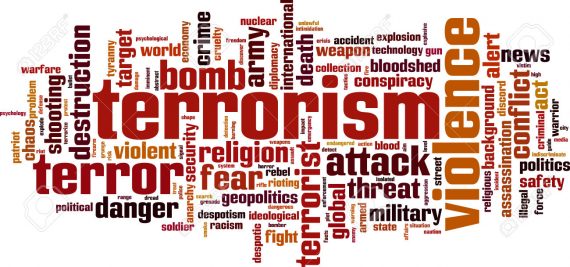 The apparent terrorist attack on a gay nightclub in Orlando is the latest example of what appears to be an emerging trend when it comes to terror attacks inside the United States. Rather than an operation planned in a foreign country and executed by agents who enter the United States for the specific purpose like the September 11th attacks were, we have yet another example of a seemingly home grown terrorist who had no real contacts with anyone outside the United States and was not acting under the direction of anyone in a foreign country who nonetheless managed to pull off a bloody terror attack that left a lasting impact on the country. Among the first examples of this phenomenon can be found in Major Nidal Hasan, a Muslim-American doctor who joined the American military, rose to the rank of Major, but who still ended up being influenced by jihadist propaganda to the extent to such an extent that he killed 13 of his fellow soldiers, with 33 others suffering injuries in 2009. Several years later, the Tsarnaev brothers used information they obtained online to construct bombs that ended up killing six people and injuring nearly 300 without arousing very much suspicion from law enforcement other than a brief run in with the FBI years earlier that was closed when investigators could not find anything linking either brother to overseas terrorist organizations or any evidence that they might be dangerous. The pattern repeated itself six months ago when Syed Farook, an American citizen, and his foreign-born wife opened fire on a group of Farook's co-workers at a holiday celebration, killing 16 and injuring 24 more. Once again, Farook had apparently briefly come to the attention of law enforcement but the investigation was dropped due to the fact that no evidence was uncovered that he had any link to violent extremist groups, or that he was a clear and present danger to society at large.
Law enforcement and the anti-terrorist community have come to call men (and women) like this 'lone wolf' terrorists, meaning that while they may be inspired in some sense by outside groups such as ISIS and al Qaeda, they are not formally affiliated with such groups not have they had any real contact with such groups except, perhaps, over the Internet. Their attacks, which have been among the most effective of those aimed at the United States since the September 11th attacks, come without any real warning and, upon further investigation, the disturbing conclusion that there is almost no way that law enforcement could have known the attack was coming, and they're a concern on both sides of the Atlantic:
MAGNANVILLE, France — The first time Larossi Abballa appeared on the radar of French terrorism investigators, the only act of violence they could pin on him was killing bunnies.

He had joined a small group of men, all bent on waging jihad, on a trip to a snowy forest in northern France five years ago, when he was 19. There, they videotaped themselves slaughtering the rabbits, bought so the men could grow used to the feel of killing.

When he and seven others were later arrested, the authorities found that several of the men had saved the video of the slaughter on their cellphones, alongside footage of soldiers being beheaded, according to French court records. Mr. Abballa was eventually convicted on a terrorism charge and spent more than two years in prison.

In hindsight, it is not hard to see how that first act of brutality foreshadowed what happened last week: Armed with a knife, Mr. Abballaattacked a couple in northern France in the name of the Islamic State and left them to bleed to death.

But at the time of his arrest in 2011, investigators were not able to definitively show that he was a permanent threat to France. After his prison stint, he was placed under surveillance. Just months after the wiretaps stopped, he committed the double murder last week.

Across Europe and the United States, law enforcement officials are struggling to reckon with attackers like Mr. Abballa and Omar Mateen, whose shooting rampage this month at a gay nightclub in Orlando, Fla., left 49 dead. They are men who clearly seemed to be building toward violent acts, and whose names had surfaced in terrorism investigations, but who avoided crossing legal lines that could tip off the authorities until it was too late.

With thousands of terrorism surveillance cases running at any given time, the European authorities say they are swamped and are in the difficult position of trying to head off attacks of which the only forewarning is often in the form of what someone thinks or what they are overheard saying.

"A man is in a shop and thinks about stealing an object," said Georges Sauveur, a Paris lawyer who has defended several terrorism suspects, including one of the men who accompanied Mr. Abballa to the forest in 2011 to slaughter the rabbits. "What do you do? You put him in jail?"

Mr. Sauveur added, "You can't put him in jail unless he takes the next step and attempts to steal something."

(…)

While the legal systems may be different, the United States faced many of the same problems in their interactions with Mr. Mateen, who when questioned by the authorities about earlier threats of violence insisted that he had said those things because he was angry after facing discrimination.

After Mr. Mateen's massacre, James B. Comey, the director of the F.B.I., said the file on Mr. Mateen had been one of "hundreds and hundreds of cases all across the country," and compared the task of weeding out those who are expressing extremist ideas from those who may act on those ideas to "looking for needles in a nationwide haystack."
The simple fact of the matter is that we don't have the resources to track every potential 'lone wolf' terrorist that may be out there, and that it's not clear exactly what the law can or should do with someone who expresses opinions that may appear to be sympathetic to jihadists but hasn't acted in a manner that would threaten anyone. In some cases, the FBI has taken information about such people and used it to set up sting operations that involve agents playing the role of terror group 'contacts' who are seemingly helping the target plan and gather the resources for a terror attack. Once the operation reaches a certain point, they lower the hammer, conduct a high profile arrest, and issue a press release claiming a victory in the "War On Terror." The end result of each of those cases has typically involved the Defendant entering a guilty plea and receiving a sentence that means they'll spend much of their natural lives as a guest of the Federal Bureau of Prisons. Each time one of those arrests occurs, though, I have to wonder what such sting operations are accomplishing. In many cases, they seem as though they have accomplished nothing but catch a wanna be terrorist who wouldn't have been able to accomplish anything dangerous on their own, and in any case we have yet to run across any such case that brought down someone on the level of Major Hasan, the Tsarnaev brothers, Syed Farook, or Omar Mateen and, as I noted, when those men did come to the attention of the FBI or other law enforcement agencies there were no indications that they were planning anything, much less that they were capable of pulling off the kind of attacks that they ultimately did.
Both sides of the political aisle in Washington seem to believe that the best way to fight 'lone wolf' terrorism at home is to take on, and ultimately defeat ISIS where it is located. Under this logic, these people are drawn to ISIS in no small part because of the success that it has had on the ground in creating a rudimentary state and recreating the 'Caliphate' that many radical jihadists dream of restoring to the Middle East. Destroy that quasi-state, they argue, and you destroy the inspiration for the 'lone wolf.' The problem with that argument is two-fold. First of all,, it's already apparent that ISIS is preparing for the eventuality that its base in Syria may no longer be hospitable in the future. As a result, they've already started moving resources to other parts of the region where they can exploit instability to establish a base of operations. Two such areas that have seen an increase in ISIS-related are Libya and Yemen. Even if we defeat ISIS on the ground in Syria, and that's far from a given at this point, it's likely that we'll be playing a game of anti-terrorist whack-a-mole for decades to come thanks to the ability of the terrorist to adapt simply by moving from one lawless region to another. If that happens, then it seems unlikely that the 'lone wolf' would be discouraged by events in Syria and Iraq. Secondly, even if ISIS eventually disappears the propaganda it has created will remain behind for others to pick up and spread in the name of jihad, and those so-inclined will likely be able to easily find it on the Internet. In that case, we may end up dealing with a 'lone wolf' dedicating to avenging the defeat of ISIS, and that would be just as dangerous.
This is the danger of the 'lone wolf,' and I'm honestly not sure what law enforcement can do about it short of measures that would involve massive violations of civil liberties, and that's a price no American should be willing to pay.