When It Comes To President Obama, Many Conservatives Are Living Inside A Bubble
The 2012 campaign is revealing once again that many conservatives have a view of President Obama not shared by the public at large.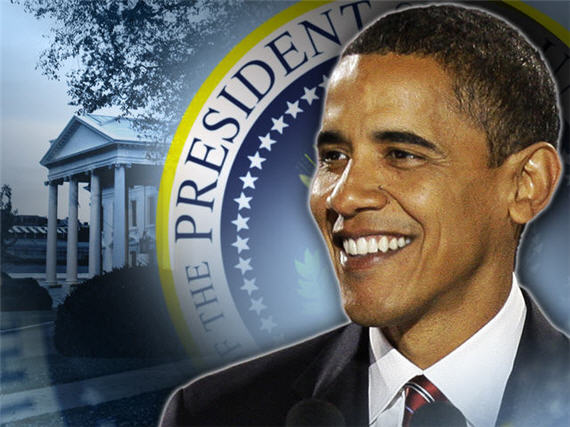 For months now, I have been noticing that conservative pundits observing the Presidential election seem to be living in some kind of alternate universe that causes them to believe that, despite all of the available evidence, President Obama is clearly and obviously doomed in November. You can see it in blog posts on an almost daily basis for the past several months, in the columns and cable television appearances by certain conservative pundits, and the daily blathering of  the Rush Limbaugh's and Sean Hannity's of the world. To some extent, of course, you can dismiss much of this as home team chauvinism. After all, nobody who is dedicated to a cause wants to admit that it might be doomed, and even the people who supported candidates like Walter Mondale and Michael Dukakis held on to the bitter end even though the outcome was inevitable. At the same time, though, some of the election commentary on the right has taken on a slightly different tone as pundits look around and realize that Barack Obama might just pull off a win on November 6th after all, and you can see it most clearly in the advice that some of them are purporting to give to the Romney campaign.
Take, for example, Stanley Kurtz in National Review:
As the Romney campaign sees it, the tiny sliver of remaining undecided voters consists of mildly disillusioned former Obama supporters, or at least voters who personally like Obama. Coaxing these folks to "break up" with their erstwhile beau means not making them feel like they were fools to buy into Obama's vision to begin with. That cuts against any effort to unmask the president's overweening leftist ambitions. Let's just say that the president's a nice guy who's in over his head instead.

(…)

I can't say for certain that Romney's strategy is wrong. But I do think it's far riskier than we realize. Treating Obama as a nice guy in over his head, rather than a smart leftist who knows exactly what he's doing, leaves the Democrats' bogus narrative about government unanswered. America is changing, and Republicans are naive to rely on the public to simply recognize the problems in the Democrats' claims without significant help from our nominee.

Republicans won big in 2010 by defining Obama as an overweening ideologue. Yet that was the Tea Party's doing, not the Republican establishment. In those days, Romney even jumped on the tea-party bandwagon with some surprisingly cutting observations about Obama's leftism. Obama may not have pivoted after the 2010 election, but Republicans did. They toned down their attacks on the president's ideology, and to some extent helped to build up the very wall of "likeability" they now fear to scale, even as the president rejected the Clintonian way and stayed to the left. Were Republicans smart to hold their fire? Romney did try out the argument that Obama is moving us toward European-style social democracy during the primaries, but he's dropped that now in favor of the kinder and gentler "break up" approach.
As a preliminary matter, it appears that I need to return to a point that I've touched on several times here at OTB in the past two years, that point being the extent to which many on the right seem to be willfully misinterpreting the meaning of what happened in the 2010 Midterm Elections. It's true that a large part of what motivated the Tea Party movement that sparked in the wake of the health care debate was a group of people standing up against what they believed to be a government that was being too big and too intrusive. One can complain, as I have on numerous occasions, that it would have been nice if this movement had existed when George W. Bush was President, but it did exist. However, it's rather clear that the primary motivation for the wave that kicked so many Democrats out of Congress was the state of the economy, one need only look to the exit polls to see the truth of that statement. If the economy had been healthy in November 2010, the President's party would have still likely lost seats in Congress since that is the historical norm, but it's unlikely that we would have seen the kind of wave election that we ended up with. Kurtz, like many Republicans, is viewing the 2010 election results through an ideological lens and completely missing what they were really all about.
Kurtz is typical of many on the right who have begun to call into question the strategy that the Romney campaign is pursuing in this election, which basically boils down to the idea that winning the election depends on convincing the Independent Voters who went for Obama four years ago, in many cases because they believed the rhetoric that proclaimed him to be some kind of transformational leader, that it's okay to change minds four years later. That's why you typically see Romney referring to the President as a decent person who just wasn't up to the job. It's also why two of the most effective ads of this election cycle so far has been a SuperPac ad featuring former Obama voters expressing their disappointment with the President and an RNC ad that basically sends the message that it's okay to vote for someone else this time around.
Kurtz and those who agree with him seem to think that the way to win against the President is to reject this strategy and go for a full-on venomous attack against the President. The problem that conservatives who advocate this strategy fail to recognize, though, is that this kind of full-on Limbaugh-esque strategy would not have any hope at all of appealing to the voters who are actually going to decide this election. Indeed, there's plenty of evidence that would suggest that the Republicans would be committing electoral suicide if they were to go down this road. The rhetoric of Limbaugh and Hannity may be popular among the hard-core right, but there's substantial evidence that it would be a substantial turnoff to independent voters. Going down the road that Kurtz is suggesting would pretty much guarantee that Mitt Romney would lose every swing state, and that substantial damage would likely be done to Republicans in down-ticket races. Rather than being a strategy for victory, Kurtz's advice would lead the GOP to a humiliating loss.
Kurtz isn't the only one giving this kind of unsolicited advice to the Romney campaign, and he's hardly a minority in the conservative world in his apparent view that President Obama is some kind of Marxist plant in the White House who, immediately upon his re-election, would impose upon American some kind of socialist dictatorship. Indeed, the idea that Obama is not just wrong but evil became rather prevalent in hardcore conservative circles shortly after he took office and it's hardly something that has let up as time has passed. Indeed, as we speak, conservatives are flocking to 2016 a "documentary" by Dinesh D'Souza who claimed back in 2010 that President Obama possessed a "Kenyan anti-colonialist worldview," a meme that Newt Gingrich eagerly picked up on. The film is apparently immensely popular in conservative circles, largely because it reinforces all of the insane conspiracy theories they already believe about the President, but I'd be surprised if very many people who weren't already anti-Obama even bother to go see the thing.
One of the biggest mistakes you can make in politics is to assume that the rest of the country thinks the same way you do. Conservatives like Kurtz, D'Souza, and the others have fallen into this trap and in the process continue to dig themselves a bigger and bigger hole. If the Republican Party were to actually adopt their beliefs, and so far it has not regardless of what you might think, then it would end up dooming itself for several election cycles to come. It is possible to campaign aggressively against the President, or any other candidate, without demonizing them. In fact, in a world where you can't win national elections without appealing to the broad swath of independent voters, that is really the only rational way to campaign. Following the advice of people like Kurtz is a recipe for disaster.