Wisconsin's Herb Kohl Announces Retirement From Senate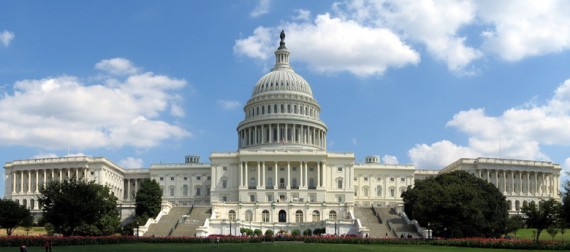 Wisconsin Senator Herb Kohl became the eighth Senator, and the sixth Democrat, to announce his retirement from the Senate after the 2012 elections:
Wisconsin Sen. Herb Kohl said Friday he won't pursue reelection in 2012, becoming the ninth senator and sixth Democrat to retire this campaign cycle.

"The greatest honor and the greatest responsibility of my life has been to serve as Wisconsin's United States Senator. But I have never believed this was my Senate seat. I always knew and understood that it belongs to the people of Wisconsin. At the end of this term, I will have served in this office for 24 years.  So even though I continue to love this job, I have decided that the time has come to give someone else the opportunity to serve," said Kohl in a statement at a news conference in Milwaukee Friday.

Some of Kohl's closest advisers and supporters in Wisconsin had previously said they expected him to run, but despite the announcement, national Democrats indicated they remained confident they could hold the seat.

"There is no place in the country where Republicans have overplayed their hand like they have in Wisconsin.  Over the last three years, Democrats have amassed a 10-point Democratic advantage, according to Gallup polling.  Democrats also have a very deep bench in the state," relayed the Democratic source.

No Republican has yet announced a Senate candidacy in Wisconsin, but this news is likely to quickly change that.  Even before Kohl's announcement, former GOP gubernatorial hopeful Mark Neumann has said he was considering the race.
Wisconsin political blogger Steve Eggleston breaks down the possible candidates:
First, on the Democrat side:

The prohibitive favorite is former Senator Russ Feingold. He matches the current disposition of the Democrat Party of Wisconsin (i.e. extremely liberal), and his supporters were literally calling for him to run for this seat the second he conceded to Senator Ron Johnson (R-Oshkosh) back in November. The only question is if he would do three statewide campaigns in 2 years; his name is also being heavily floated as the Democrat challenger to governor Scott Walker if a recall election is forced for that seat early next year.
Congressman Ron Kind (D-La Crosse) also apparently is on the short list. He is considered a "moderate" (though I use that term loosely), is telegenic, and has the advantage of a ballot-friendly last name. He even survived the 2010 Republican tsunami in relatively good order, though up until near the end of the campaign, he was actually considered to be in a safe seat. However, he already demurred from one statewide campaign (the 2010 gubernatorial), and that "moderate" tag isn't exactly in vogue with those who vote in Democrat primaries.
A long shot, at least if Feingold runs, is Congresswoman Tammy Baldwin (D-Madison). As she is even further to the left than Feingold, she is unlikely to win any "general electability" contests.

On the Republican side:

Former Congressman (and gubernatorial candidate) Mark Neumann has made no secret in Republican circles that he would run in 2012 even if Herb Kohl was running for re-election. His big problem is he has high negatives among both Republicans (stemming from the 2010 gubernatorial campaign) and "moderates" (as he is quite conservative). Indeed, Feingold (as the incumbent) barely beat him in 1998.
Another name in the short list is Attorney General J.B. Van Hollen. His biggest claim to fame was taking the Attorney General's seat in 2006 from the Democrats, the only Republican to take a major statewide or Congressional seat held by the Democrats that year.
Former Senatorial candidate Tim Michels is also rumored to be interested after replenishing his personal fortune. The problem is, after he pulled off the upset of favored establishment candidate Russ Darrow (and a few others) in the 2004 primary, the entire Republican party apparatus abandoned the race and he was crushed by Feingold.
Everybody is asking about Paul Ryan. The question is whether he is willing to give up a safe (at least for him) seat and the House Budget Committee chairmanship to run against the guy he succeeded in Congress (Neumann) in a primary and then (if he wins) likely against fellow Janesville native Feingold.
Former governor Tommy Thompson's name will be tossed around, but the same things that led him to not run for governor in 2010 will likely lead him to not run for Seante.
Neumann ran in the GOP Primary for Governor against Scott Walker last year and got trounced, but he still ran an aggressive campaign and would likely be a strong contender. The Feingold factor, of course, is the one that will interest national Democrats the most.
The one point that this Kohl retirement brings to mind, though, is that it is looking more and more difficult for Democrats to hold on to the Senate in 2012. The GOP may only end up with a one or two seat majority, which won't necessarily mean much given the 60 vote rule and the likelihood that Senators like. Murkowski, Collins, Snowe (assuming she's re-elected), and Brown (assuming he's re-elected) will continue to cross party lines on some issues, but it would make things very interesting regardless of who happens to win the White House.