Senate GOP's Letter To Iran Likely To Achieve Exactly The Opposite Of What It Intends
Senate Republicans have done more harm to the goal of stopping Iran from developing nuclear weapons than they have done good.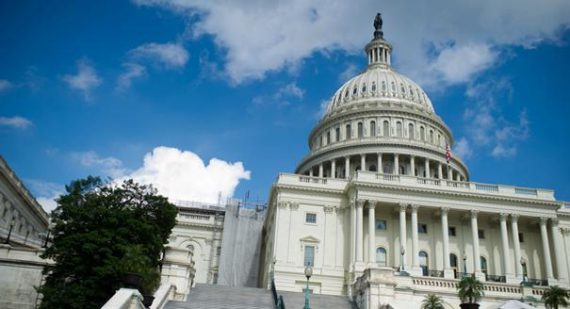 Led principally by Freshman Arkansas Senator Tom Cotton, a group consisting of nearly all of the Republican members of the United States Senate has attempted to throw a wrench into the ongoing negotiations over Iran's nuclear program in the form of a letter to the Islamic Republic that purports to "remind" the Iranians that any agreement they reach with President Obama might not be respected by his successors and could be rejected by the Senate:
WASHINGTON — The fractious debate over a possible nuclear deal withIran escalated on Monday as 47 Republican senators warned Iran about making an agreement with President Obama, and the White House accused them of undercutting foreign policy.

In a rare direct congressional intervention into diplomatic negotiations, the Republicans signed an open letter addressed to "leaders of the Islamic Republic of Iran" declaring that any agreement without legislative approval could be reversed by the next president "with the stroke of a pen."

The letter appeared aimed at unraveling a framework agreement even as negotiators grew close to reaching it. Mr. Obama, working with leaders of five other world powers, argues that the pact would be the best way to keep Iran from obtaining a nuclear bomb. But critics from both parties say that such a deal would be a dangerous charade that would leave Iran with the opportunity to eventually build weapons that could be used against Israel or other foes.

While the possible agreement has drawn bipartisan criticism, the letter, signed only by Republicans, underscored the increasingly party-line flavor of the clash. Just last week, the Republican House speaker, John A. Boehner, gave Prime Minister Benjamin Netanyahu of Israel the platform of a joint meeting of Congress to denounce the developing deal, and Senate Republicans briefly tried to advance legislation aimed at forcing Mr. Obama to submit it to Congress, alienating Democratic allies.

The letter came as Secretary of State John Kerry's office announced that he would return to Switzerland on Sunday in hopes of completing the framework agreement before an end-of-March deadline. Under the terms being discussed, Iran would pare back its nuclear program enough so that it would be unable to produce enough fuel for a bomb in less than a year if it tried to break out of the agreement. The pact would last at least 10 years; in exchange the world powers would lift sanctions.

Whether the Republican letter might undercut Iran's willingness to strike a deal was not clear. Iran reacted with scorn. "In our view, this letter has no legal value and is mostly a propaganda ploy," Mohammad Javad Zarif, Iran's foreign minister, said in a statement. "It is very interesting that while negotiations are still in progress and while no agreement has been reached, some political pressure groups are so afraid even of the prospect of an agreement that they resort to unconventional methods, unprecedented in diplomatic history."
Not surprisingly, the reaction from the White House and Congressional Democrats was one of generally unified outrage:
A letter from Senate Republicans to Iran about the pending nuclear deal undermines President Obama's authority to conduct foreign policy, the White House charged Monday.

White House press secretary Josh Earnest was unusually blunt in ripping the Senate GOP, saying "it's surprising to me there are some Republican senators who are seeking to establish a backchannel with hardliners in Iran to undermine an agreement with Iran and the international community."

Earnest said Republicans have a "long and rather sordid history" of putting military options ahead of diplomatic ones, and called the letter, signed by 47 GOP lawmakers, "the continuation of a partisan strategy to undermine the president's authority."

The White House spokesman stressed that a final deal endorsed by President Obama would not be subject to congressional approval, and said any agreement would require commitment from Iran to an "intrusive" inspections program of nuclear facilities, manufacturing sites and uranium mines.

"All of this is much more likely to be successful and more enduring than the military option our Republican opponents seem to be advocating," he said.

Congressional Democrats joined the White House in denouncing the letter, with Sen. Dick Durbin (D-Ill.) calling it "a cynical effort by Republican Senators to undermine sensitive international negotiations — it weakens America's hand and highlights our political divisions to the rest of the world."

"Understand that if these negotiations fail, a military response to Iran developing their nuclear capability becomes more likely," added Durbin, the second-ranking Senate Democrat.

Senate Republicans "should think twice about whether their political stunt is worth the threat of another war in the Middle East," he added.

Sen. Barbara Boxer (D-Calif.), a member of the Senate Foreign Relations Committee, accused Republicans of trying to "sabotage" the nuclear talks.

"This bizarre, inappropriate letter is a desperate ploy to scuttle a comprehensive agreement and the chance for a peaceful resolution, which is in the best interests of the United States, Israel and the world," Boxer said in a statement.

The White House and Democrats appeared to be coordinating their response, with Senate Minority Leader Harry Reid (D-Nev.) assailing Republicans on the Senate floor as "undermining our commander in chief while empowering the ayatollahs."

"Republicans need to find a way to get over their animosity of President Obama," Reid said.

"It's unprecedented for one political party to directly intervene in an international negotiation with a sole goal of embarrassing the president of the United States."
The letter also received criticism from the seven Republicans who did not sign on, which included more moderate Republicans such as Susan Collins and Lisa Murkowski as well as Senate Foreign Relations Committee Chairman Bob Corker:
Not every Senate Republican signed on to Sen. Tom Cotton's extraordinary letter to Iran's leaders, and several of those who didn't are fuming about the freshman senator's Monday-morning foray into nuclear diplomacy.

Some of the seven dissenters told POLITICO they have doubts about Cotton's move, saying there are more effective means to force President Barack Obama to address Congress' concerns about the deal.

With Republicans needing significant Democratic support to achieve their goal of derailing the talks — or at least altering the emerging deal — some senators said Cotton's effort could backfire by injecting excessive partisanship into the debate over how best to prevent a nuclear-armed Iran.

Senate Foreign Relations Committee Chairman Bob Corker said he was approached to sign the letter by Cotton, a Republican from Arkansas, but he concluded it might set back his ultimate goal: veto-proof support for a bill he has sponsored requiring a congressional vote to approve or reject an Iran deal.

"I knew it was going to be only Republicans on [the letter]. I just don't view that as where I need to be today," Corker said in an interview. "My goal is to get 67 or more people on something that will affect the outcome."

Sen. Susan Collins (R-Maine) expressed doubt about her colleagues' tactic of skirting the White House and trying to affect foreign policy by going directly to Tehran.

"It's more appropriate for members of the Senate to give advice to the president, to Secretary Kerry and to the negotiators," Collins said. "I don't think that the ayatollah is going to be particularly convinced by a letter from members of the Senate, even one signed by a number of my distinguished and high ranking colleagues."

Indeed, the response from Tehran was the equivalent of an eye roll, with Foreign Minister Mohammad Javad Zarif concluding the letter "has no legal value and is mostly a propaganda ploy."
Other commentators have been more forceful in their denunciation of the Senate Republicans. The front page of the New York Daily News, for example, brands them as "traitors," which seems a bit extreme to say the least, while others have suggested that the letter itself may be a violation of the law. While those reactions seem to be off-base, it seems fairly clear that this is a highly unusual example of Congressional meddling in international affairs that probably isn't going to accomplish what its authors would like it to. Listening to Senator Cotton this morning on Morning Joe, for example, I heard him say repeatedly that his goal was to force "a better deal" from the P+5 talks currently taking place in Geneva with the goal of preventing the Iranians from ever obtaining a nuclear weapon. Instead of doing that, however, it seems rather obvious that is more likely to do just the opposite, and that it could very well serve to undermine the only viable means we have been able to find in years for finding a peaceful long-term solution to the issue of a nuclear armed Iran, which itself could lead to other nations in the region such as Saudi Arabia seeking its own nuclear program as a form of protection.
As things stand right now, it appears that the deal that is being discuss ed in Geneva would involve the Iranians agreeing to put a stop to any efforts to enrich uranium for the foreseeable future, with most reports saying that the agreement would have some form of a "sunset clause" that could potentially allow enrichment to occur after ten or more years. It's this "sunset clause" that has been heavily criticized by Israeli Prime Minister Benjamin Netenyahu as well as Republicans in the House and the Senate. However, even assuming that this is part of any eventual deal that is announced within the next two weeks before the current round of talks are set to end on March 24th (although they may be extended if an agreement is believed to be near), the idea that a hard line letter like this is likely to lead the Iranians to capitulate completely on a nuclear program is naive for a whole host of reasons.
First of all, as several observers have noted since the letter was released yesterday, the threat that an agreement reached with the Obama Administration might not be honored by the next President, or that it could be undermined by Republicans in Congress through a variety of methods is likely to reinforce the position of Iranian hardliners who are against any agreement at all. This letter reinforces exactly what they already believe, that the United States cannot be trusted and that Iran must move forward with a nuclear program to protect its national interests. Second, the current sanctions regime is working largely only because the other major nations in the world are on board with it because they believe that it will help in the ongoing negotiations in Geneva to persuade the Iranians that there could be a benefit to agreeing to limits on their nuclear program, namely the gradual lifting of sanctions. Even the Russians and Chinese have signed on to this strategy, for now. If these other nations start to see the U.S. as taking a hard line position that makes diplomacy impossible, though, it's unlikely that they are going to stick with the program or that they will agree to the kind of tougher sanctions that Republicans, and the Israeli Prime Minister favor. If the international sanctions regime is undermined, then there goes the pressure on Iran to come to the negotiating table. Finally, the simple fact of the matter that these Republicans seem to be ignoring is that Iran is not going to give up its nuclear program the way that nations like Libya and South Africa, to pick two examples that Senator Cotton cited this morning, did simply because history has shown them what happens to regimes who give up their WMD programs, such as Libya and Iraq, and those that do not, such as North Korea. Rather than aiming for an impossible objective, then, it strikes me that the best alternative is to try to get the Iranians to agree to confine their research to peaceful uses of nuclear technology. Senator Cotton and his colleagues just helped to undermine that objective.