9/11 And America's Forever War
Seventeen years ago, America was thrust into a war that seemingly has no end.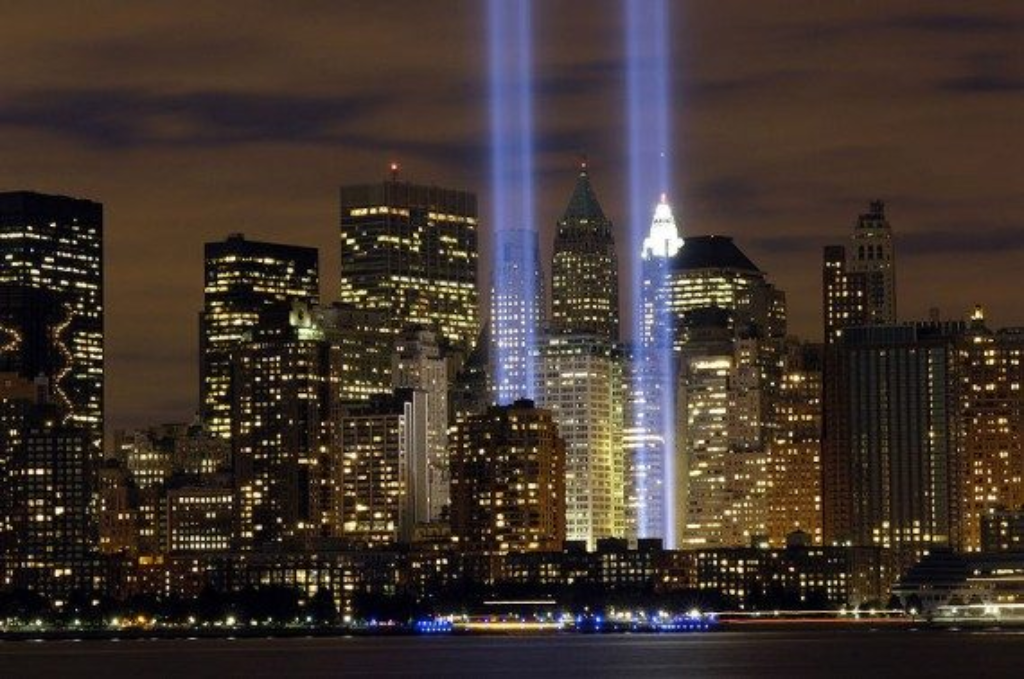 Joe Quinn, a U.S. Army veteran who lost his brother in the attack on the World Trade Center seventeen years ago today, writes in The New York Times about what he believes the real lesson of 9/11 to be:
I learned that Osama bin Laden's strategic logic was to embroil the United States in a never-ending conflict to ultimately bankrupt the country. "All that we have to do is send two mujahedeen to the furthest point east to raise a piece of cloth on which is written 'Al Qaeda,'" he said in 2004, "in order to make generals race there to cause America to suffer human, economic and political losses without their achieving for it anything of note …." Why are we continuing to do what Bin Laden wanted all along?

But that, ultimately, was not the thing I realized.

I learned that every part of me wanted to just stay quiet with my feelings about the war because I was afraid of what people might say. It's easier to bask in the warm embrace of "Thank you for your service" without questioning what that service was for. One way or another, we were all affected by Sept. 11, which has caused us to view the war through a distorted lens. This is why most of us won't comment or share or at least have a dialogue about the war.

But the main reason I wanted to stay quiet is because it has embarrassingly taken me 17 years to realize something, and what I realized was this: Seventeen years ago, staring at that picture of Mohammad Atta, I wanted revenge against the people who killed my brother. But what I finally realized was that the people who killed my brother died the same day he did.

I refuse to take Atta's orders, or Bin Laden's. I will not "stay quiet." End the war.
The seventeen years that have passed since the September 11th attacks and the nearly same amount of time that has passed since the beginning of the seemingly never-ending war in Afghanistan have seemingly proven bin Laden's words in 2004 to be true. Over the course of that time, a War on Terror that was initially focused on al Qaeda strongholds in Afghanistan has expanded into a mission that seemingly has no end. In Afghanistan itself, we aren't just dealing with the remanents of al Qaeda, which don't even appear to be in Afghanistan at this point, but have effectively become the protector of the central government in Kabul and its proxy in a civil war with the Taliban that, originally at least, was not supposed to be our concern. Beyond that, the so-called "War on Terror" has, over time, expanded across the globe to the point where we are involved in conflicts in nations as far west as the African nation of Niger, as far south as Yemen, which is quickly turning into the next breeding ground for terrorists thanks to the war being inflicted by our supposed ally Saudi Arabia, and of course in the form of continued involvement in a civil war in Syria that has also drawn Iran, Russia, and Turkey into the fight. In between all of this, of course, we also fought a costly war in Iraq that destabilized the government in that country, strengthened the position of Iran in the region, and at least indirectly set in motion the events that led to the rise of ISIS and the Syrian civil war. Taking all of that into account, if one accepts the idea that bin Laden's real goal on September 11th was to drag the United States and the rest of the western world into a quagmire in the Middle East, then he succeeded quite masterfully.
Now, as we find out that there are American forces engaged across the globe in conflicts that haven't been fully explained to the American people, we find once again that Congress has been left out of the loop. The fact that these commitments are relatively secret and limited means that they are flying under the radar, and it's only because of tragic deaths such as those of Sgt. La David Johnson and his fellow soldiers in Niger, and the controversy that arose in the wake of their deaths, that the American public even knows that these missions are taking place. There's been little explanation of what the goals of these missions are, how many troops are committed and where they are committed, and what the measures of success or failure might be with regard to these missions. In the process, we are likely creating new enemies that we will be forced to deal with at some future date. The fact that the American people and their representatives are largely unaware of all of this is not only tragic, it's downright criminal. It's time for the Administration to start answering questions, and for Congress to start doing the job the Constitution gave it to do.
So as we sit here on the 17th anniversary of the September 11th attacks, a number that reminds us that none of the students currently in public school in the United States have a living memory of what happened on September 11, 2001, what do we have? For the most part, al Qaeda lies in ruins, replaced by the apparently more deadly offshoot known as ISIS and the growing problem of self-radicalized terrorists that are far harder to detect beforehand. Afghanistan is, well, Afghanistan. It's been a mess in that country since at least 1979 when the Soviet invaded in what was ultimately a failed effort to prop up the puppet state it had installed there, and it will be a mess long after we leave, whenever that might happen. In the meantime, we've gotten ourselves involved in a seemingly endless, borderless "War On Terror" that has stretched Constitutional norms, consolidated yet more power in the hands of the Executive Branch, and damaged civil liberties of ordinary Americans in ways big and small.
Remind me again what "winning" is supposed to look like?
Previous posts on the anniversary of the September 11th attacks:
2017 —Remembering 9/11 Without Obsessing Over it
2016 — The Lost National 'Unity' Of September 11th
2012 — 9/11's Legacy Of Fear
2011 —  A Decade Of Lost Freedom, No Football On 9/11?, December 7, 1951 v. September 11, 2011, Paul Krugman: 9/11 Has Become 'An Occasion For Shame'
2010 — Instapundit's Initial Take On 9/11