Instapundit's Initial Take On 9/11
Taking a short trip back in time via Instapundit's archives reveals a September 11th post that turned out to be prophetic.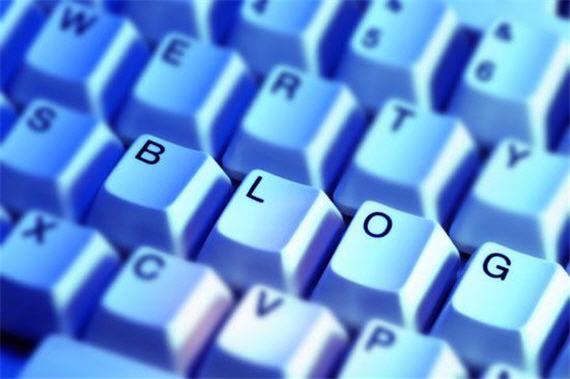 On Twitter this morning, David Weigel linked to a post that Glenn Reynolds published just before 2pm on September 11, 2001. Reading it now, it seems prophetic. In the post, Reynolds notes that most of what was being reported at the time would turn out to be wrong and advised readers to keep several key points in mind:
The Fog of War: Nobody knows much right now. Many things that we think we know are likely to be wrong.
That was certainly true during the initial confusion of the attacks. There were reports of car bombs at the State Department, fires on the National Mall, a fourth plane headed toward Washington (which turned out to be true, of course, but NBC News reported at one point that the military believed the plane was only minutes away, which wasn't true), and even of more planes in the sky ready to hit targets like the Sears Tower. Reporters didn't have much direct information for several hours, and rumor ended up being reported as fact.
But, this is a phenomenon we've seen many times since September 11th, too. During the run-up to the Iraq War rumors about Iraqi contact with the 9/11 hijackers circulated widely even though there was little supporting evidence, and those rumors continue to be believed by some people even though they've been thoroughly debunked.
The "Fog of war" has been around as long as there has been war, the difference today is that it's far easier for a rumor to be spread widely in a very short period of time, and once people start to believe it, no amount of facts are going to dislodge it from the public mind.
Overreaction is the Terrorist's Friend: Even in major cases like this, the terrorist's real weapon is fear and hysteria. Overreacting will play into their hands.
At the time, I'm sure, Reynolds was referring to this in the context of the security measures and threats to civil liberties that were to come shortly after the smoke had cleared in Lower Manhattan, but the controversies of the past three months provide another example of how over-reacting aids the terrorists.
As I noted several weeks ago, the anti-Muslim rhetoric that seems to have reared it's ugly head in the past several years plays directly into the hands of the Islamic radicals who fill the Islamic street with the idea that America is the enemy of Islam. The words that are used in the United States, have consequences overseas:
When Muslims overseas hear Americans political leaders equating Islam with Nazism, as Newt Gingrich as, or burning their holiest book, as the Church in Florida plans to, then it is going to be easier for extremists like Anwar al-Awlaki, who say things like this on a regular basis, to convince their fellow Muslims that we are an irreconcilable enemy:

Mr. Awlaki, whose Web diatribes calling for attacks on the United States have turned up repeatedly in terrorism investigations, has sought to counter the notion that American tolerance extends to Muslims.

In a March posting, Mr. Awlaki, who lived in the United States for nearly 20 years, predicted that America would become "a land of religious discrimination and concentration camps."

"Don't be deceived by the promises of preserving your rights from a government that is right now killing your own brothers and sisters," he wrote. "Today, with the war between Muslims and the West escalating, you cannot count on the message of solidarity you may get from a civic group or a political party, or the word of support you hear from a kind neighbor or a nice co-worker. The West will eventually turn against its Muslim citizens!"
As both President Bush and President Obama have struggled to remind us, we are not at war with Islam. Over-reacting to terrorism by condemning an entire religion is exactly what the radicals who would ignite a worldwide religious war want us to do.
It's Not Just Terrorists Who Take Advantage: Someone will propose new "Antiterrorism" legislation. It will be full of things off of bureaucrats' wish lists. They will be things that wouldn't have prevented these attacks even if they had been in place yesterday. Many of them will be civil-liberties disasters. Some of them will actually promote the kind of ill-feeling that breeds terrorism. That's what happened in 1996. Let's not let it happen again.
Well, it did happen again. Within only a few weeks after Professor Reynolds wrote that, Congress voted on and passed the USA PATRIOT Act, the largest wholesale increase in "anti-terrorism" law enforcement measures in American history.  Within a year, a huge new cabinet department, the Department of Homeland Security, had been formed and quickly became a bureaucracy of more than 200,000 employees with an annual budget in excess of $ 50 billion a year.
The Constitutional objections to the PATRIOT Act have been well-documented, as has the tendency of law enforcement to use the powers given to them by the new law well beyond the fight against international terrorism. The "War on Terror" has also seen an increase in the use of warrantless wiretaps in manners that raise serious constitutional problems, and caused the nation to engage in a decade long debate on whether the President should be allowed to imprison people without trial or judicial review. As for the DHS, it has become a massive bureaucracy that doesn't seem to be any more effective than the patchwork of agencies that preceded it in keeping the nation safe.
The Professor's warning to not let the same mistakes be repeated went unheeded.
Only One Antiterrorism Method Works: That's punishing those behind it. The actual terrorists are hard to reach. But terrorism of this scale is always backed by governments. If they're punished severely — and that means severely, not a bombed aspirin-factory but something that puts those behind it in the crosshairs — this kind of thing won't happen again. That was the lesson of the Libyan bombing.
This seems to be one area where we got it mostly right. The initial all out attack on Taliban and al Qaeda forces in Afghanistan, combined with international law enforcement efforts to block terrorists from being able to obtain funding for their actions, was very effective in bringing al Qaeda to it's knees and effectively destroying its ability to launch the type of massive terror attacks it became known for. While our initial mission in Afghanistan has morphed, mistakenly, into an effort at nation building in a nation that seems to be one in name only, the fact that there have been no successful mass terror attacks on American soil in nine years is a major accomplishment.
"Increased Security" Won't Work. When you try to defend everything, you defend nothing. Airport security is a joke because it's spread so thin that it can't possibly stop people who are really serious. You can't prevent terrorism by defensive measures; at most you can stop a few amateurs who can barely function.
You need only look at the rather amateurish attempts at terrorism that we've seen since 9/11 to realize how true this is. From Richard Reid, to the underwear bomber, to the failed attack on Times Square, it appears that the primary threat right now is from largely untrained, one-off extremists who usually end up getting caught before causing any injury thanks to their own ineptitude.
Reynolds closes his post from that fateful, confusing, emotional day like this:
For now, the terrorists have won. They've shut down the U.S. government, more or less. They've shut down air travel. They're all over TV. But whether they really win depends on how we deal with this; hysterically, or like angry — but measured — adults.
As someone might say, indeed.