A Romney Critic's Case Against Obama
Mitt Romney is a deeply flawed candidate, but that doesn't mean the President is any better.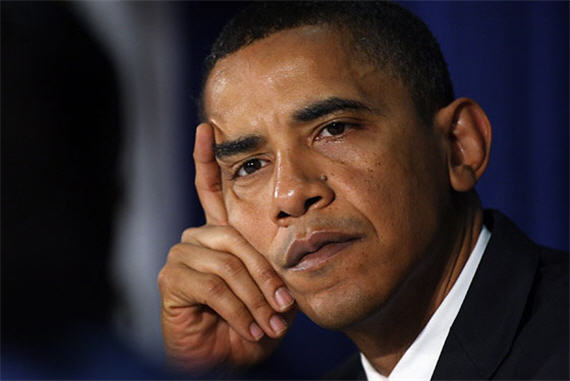 Conor Friedersdorf has been intensely critical of Mitt Romney and the Republican Party throughout the course of the campaign, and yet, as he explains to day, he cannot bring himself to vote for President Obama:
What I am saying is that Obama has done things that, while not comparable to a historic evil like chattel slavery, go far beyond my moral comfort zone. Everyone must define their own deal-breakers. Doing so is no easy task in this broken world. But this year isn't a close call for me.

I find Obama likable when I see him on TV. He is a caring husband and father, a thoughtful speaker, and possessed of an inspirational biography. On stage, as he smiles into the camera, using words to evoke some of the best sentiments within us, it's hard to believe certain facts about him:

Obama terrorizes innocent Pakistanis on an almost daily basis. The drone war he is waging in North Waziristan isn't "precise" or "surgical" as he would have Americans believe. It kills hundreds of innocents, including children. And for thousands of more innocents who live in the targeted communities, the drone war makes their lives into a nightmare worthy of dystopian novels. People are always afraid. Women cower in their homes. Children are kept out of school. The stress they endure gives them psychiatric disorders. Men are driven crazy by an inability to sleep as drones buzz overhead 24 hours a day, a deadly strike possible at any moment. At worst, this policy creates more terrorists than it kills; at best, America is ruining the lives of thousands of innocent people and killing hundreds of innocents for a small increase in safety from terrorists. It is a cowardly, immoral, and illegal policy, deliberately cloaked in opportunistic secrecy. And Democrats who believe that it is the most moral of all responsible policy alternatives are as misinformed and blinded by partisanship as any conservative ideologue.
Obama established one of the most reckless precedents imaginable: that any president can secretly order and oversee the extrajudicial killing of American citizens. Obama's kill list transgresses against the Constitution as egregiously as anything George W. Bush ever did. It is as radical an invocation of executive power as anything Dick Cheney championed. The fact that the Democrats rebelled against those men before enthusiastically supporting Obama is hackery every bit as blatant and shameful as anything any talk radio host has done.
Contrary to his own previously stated understanding of what the Constitution and the War Powers Resolution demand, President Obama committed U.S. forces to war in Libya without Congressional approval, despite the lack of anything like an imminent threat to national security.

In different ways, each of these transgressions run contrary to candidate Obama's 2008 campaign. (To cite just one more example among many, Obama has done more than any modern executive to wage war on whistleblowers. In fact, under Obama, Bush-era lawbreakers, including literal torturers, have been subject to fewer and less draconian attempts at punishment them than some of the people who conscientiously came forward to report on their misdeeds.) Obama ran in the proud American tradition of reformers taking office when wartime excesses threatened to permanently change the nature of the country. But instead of ending those excesses, protecting civil liberties, rolling back executive power, and reasserting core American values, Obama acted contrary to his mandate. The particulars of his actions are disqualifying in themselves. But taken together, they put us on a course where policies Democrats once viewed as radical post-9/11 excesses are made permanent parts of American life.
Friedersdorf's list of indictments against Obama are familiar ones, and they are issues I've touched upon in the past. Rather than bringing true change to Washington, even in the areas that he has pretty much unfettered control over such as foreign policy and the prosecution of America's wars, the President has largely decided to continue the policies of his predecessor, and indeed expand upon them. Before President Bush, nobody thought an American President could secretly authorize torture, extraordinary rendition, and detention of alleged terrorists in CIA "black sites," nor did they think that any President's legal advisers would put forward a legal theory justifying these actions that makes the authorities assumed by the King of England at the time of the Revolution seem tame by comparison. When he took office, President Obama didn't reject these policies, indeed he expanded up on them while at the same time sweeping any investigation of what had gone on during the Bush Administration under the rug. When his own effort to order the assassination of an American citizen was challenged in the Courts, he utilized the controversial "state secrets" doctrine developed under the Bush Administration to bring an end to the lawsuits so that the attack could go forward without the Administration having to comply with even minimal standards of due process. More recently, his Justice Department recently refused to prosecute CIA agents implicated in torture that appears to have led to the death of two detainees in Afghanistan and Iraq.
When it comes to foreign policy, then, the Obama Administration has been, in many ways, a continuation of the Bush Administration's foreign policy down to the point of continuing to prosecute an unpopular and pointless war despite the fact that our mission there has clearly failed. Where is the alternative? It certainly isn't going to come from Mitt Romney, who seems intent on doubling down on the Bush-Obama policies if he manages to make it to the Oval Office. It didn't come from anyone in the Democratic Party because Obama didn't even have token opposition for his party's nomination. And, it certainly isn't coming from the media, which seems more intent on concentrating on horse race issues and irrelevant gaffes than issues that could likely involve this nation in its third war in a Muslim nation this century.
Friedersdorf goes on to call out those on the left who were vocal on these issues during the Bush Administration:
How can you vilify Romney as a heartless plutocrat unfit for the presidency, and then enthusiastically recommend a guy who held Bradley Manning in solitary and killed a 16-year-old American kid? If you're a utilitarian who plans to vote for Obama, better to mournfully acknowledge that you regard him as the lesser of two evils, with all that phrase denotes.

But I don't see many Obama supporters feeling as reluctant as the circumstances warrant.

The whole liberal conceit that Obama is a good, enlightened man, while his opponent is a malign, hard-hearted cretin, depends on constructing a reality where the lives of non-Americans — along with the lives of some American Muslims and whistleblowers — just aren't valued. Alternatively, the less savory parts of Obama's tenure can just be repeatedly disappeared from the narrative of his first term, as so many left-leaning journalists, uncomfortable confronting the depths of the man's transgressions, have done over and over again.

Keen on Obama's civil-libertarian message and reassertion of basic American values, I supported him in 2008. Today I would feel ashamed to associate myself with his first term or the likely course of his second. I refuse to vote for Barack Obama.
To be fair, there have been some on the left who have been intellectually consistent on these issues in calling out Obama for the same things that they were calling out President Bush during his time in office, with Glenn Greenwald being the most prominent. For the most part, though, the President's supporters have been silent as he's engaged in policies that, if a Republican had conducted them, would likely have them speaking out loudly and making speeches from the floor of the House and the Senate. Even the fact that the President has clearly abandoned any effort to close the prison at Guantanamo Bay has largely been forgotten.
I didn't vote for Obama in 2008, nor did I vote for McCain, but my position on issues of foreign policy and Presidential power had given me some hope after he won that he would roll back at least some of the excesses of the Bush Administration. Not only hasn't he done that, but he's raised the bar even higher so that, when he is succeeded, whether that comes in 2013 or 2017, the next resident of the Oval Office will have more unchecked power than any other President before him, power that he or she will also expand. President Obama's decision to commit American forces to the conflict in Libya without first seeking approval of Congress makes it far easier for a future President to do the same thing in a far more dangerous situation that ends up dragging the United States into a wider war without the matter even having been debated by the American people or their representatives. His decision to authorize the assassination of an American citizen without due process creates a dangerous precedent just waiting to be abused by a future President with far less scruples than he. And his Administration's decision to look the other way when it comes to the Bush years tells future Presidents that they can act with impunity and with little worry that they or their advisers will ever be called to task.
Obviously, Mitt Romney would likely not be any better on these issues than the President and in some respects even might be worse, but as Conor notes that's not a reason to vote for the President:
Sometimes a policy is so reckless or immoral that supporting its backer as "the lesser of two evils" is unacceptable. If enough people start refusing to support any candidate who needlessly terrorizes innocents, perpetrates radical assaults on civil liberties, goes to war without Congress, or persecutes whistleblowers, among other misdeeds, post-9/11 excesses will be reined in.

If not?

So long as voters let the bipartisan consensus on these questions stand, we keep going farther down this road, America having been successfully provoked by Osama bin Laden into abandoning our values.
Friedersdorf says that he intends to vote for Gary Johnson, if he votes at all. That's my plan as well. He's not going to win and, as many have already accused me of, some many consider it moral preening, but at least I won't be voting for a candidate who supports the failed policies of the past decade that continue to endanger this nation's values and perhaps its very safety. The question is why the people who were so concerned about stuff like this in 2008 are ignoring it four years later.