About Those 4.5 Million New Jobs, Mr. President
The Obama campaign's 4.5 new private sector jobs claim is true, but only if you forget the first year of the Obama Administration.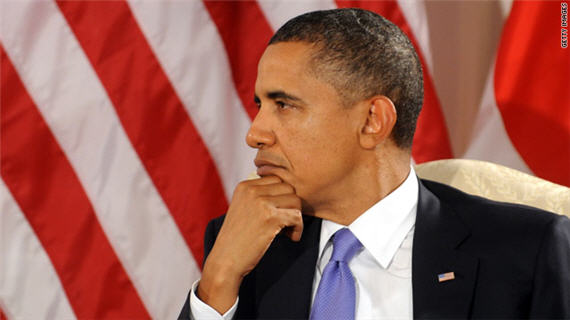 One of the most common things you'll hear from the Obama campaign and its surrogates in response to the "Are You Better Off?" question is the assertion that, since the President has taken office, 4.5 million new private sector jobs have been created. Now, as I've mentioned before, while it's great that all those people have jobs now, that's not entirely impressive given the number of people who now qualify as "long term unemployed" and who have simply given up looking for a job. Add into that the fact that monthly average job growth has been barely keeping up with population growth. Indeed, if you take that 4.5 million number and divide it by the 42 full months Obama has been President (starting in February 2009), that's an average of just over 100,000 new jobs per month, which most employment analysts would consider a disappointing jobs report. If you divide it by the 29 months that Obama's campaign frequently cites, that puts us about 155,000 new jobs per month on average, which is barely above the level needed to keep up with population.
But wait, there's more:
[A]n accurate description of the growth of private-sector jobs since January 2010, when the long, steep slide in employment finally hit bottom. But while a total of 4.5 million jobs sounds great, it's not the whole picture.

Nonfarm private payrolls hit a post-recession low of 106.8 million that month, according to the U.S. Bureau of Labor Statistics. The figure currently stands at 111.3 million as of July.

While that is indeed a gain of 4.5 million, it's only a net gain of 300,000 over the course of the Obama administration to date. The private jobs figure stood at 111 million in January 2009, the month Obama took office.

And total nonfarm payrolls, including government workers, are down from 133.6 million workers at the beginning of 2009 to 133.2 million in July 2012. There's been a net loss of nearly 1 million public-sector jobs since Obama took office, despite a surge in temporary hiring for the 2010 census.
That's from a CNN Fact Check which concludes that the 4.5 million number is only accurate if you don't start looking at jobs figures until one year after President Obama entered office, and some 11 months after the President's $800 billion stimulus package was passed by Congress. In other words, it's spin.
Yes, it's true that the President came into office at a time when the economy was cratering and hundreds of thousands of people were being laid off. That's why my calculations about left out the months of January 2009. I could've left out the months of February 2009 as well without appreciably changing the numbers above. However, it's also true that the American Recovery And Reinvestment Act became law on February 17, 2009, and it wasn't long after that we started hearing from Obama Administration officials that we would begin seeing appreciable results from this investment of $800 billion dollars, much of it in Democratic Party pet projects rather than anything that could be remotely considered economically stimulative, very shortly. At some point, a President has to accept responsibility for the nation that he's leading rather than blaming his predecessors, and it strikes me that a good place to start would be the point at which the piece of legislation that he said was necessary to save the economy became law.
As CNN notes, the Obama campaign is accurate in it's claim, in one sense. The economy has added 4.5 million new jobs, as long as you start counting those new jobs from January 2010 and ignore the year that preceded it. So, it's a true fact, it's just an incomplete fact that doesn't provide complete context, and certainly overstates the jobs gains that this nation has experienced since Barack Obama became President. Does this count as  a lie? I wouldn't go that far, but it does count in my book as deliberately incomplete political spin designed to make the President look better than the numbers actually show. How important it is you consider that likely depends on which candidate you happen to support in this election.