About Those Polls That Ask If People Think Obama Is A Muslim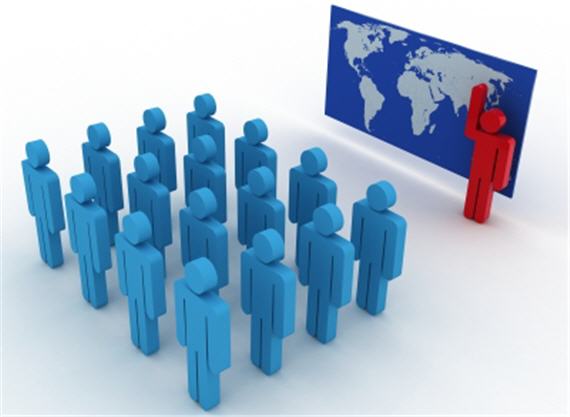 Yesterday I made note of yet another poll that seemed to show a distressing number of people, in this case Alabama and Mississippi Republicans, who continued to believe that the President was a Muslim despite all evidence to the contrary. Not surprisingly the poll generated much commentary online, but David Graham at The Atlantic thinks we should all be a little careful about jumping to any conclusion about polls like this:
In this case the biggest problem is that they're asking the question at all. The belief that Obama is a Muslim, like the belief that he is somehow not an American citizen, is pernicious and flatly wrong. It has also been rejected by the vast majority of the American body politic, although there are some glaring examples of politicians who flirt with it to score political points. But if the goal is to fight mistaken beliefs, this is the wrong way to do it. The Dartmouth political scientist Brendan Nyhan has researched misperceptions and conspiracy-theory belief in America politics. In particular, he and colleague Jason Reifler have found that false ideas, once introduced, are very hard to get rid of. One especially bad way to fight them is to reiterate them:

The more times a false claim is repeated, the more likely people are to be exposed to it. The fewer people exposed to a false claim, the less likely it is to spread. It is also important not to repeat false claims because people are more likely to judge familiar claims as true. As false claims are repeated, they become more familiar and thus may come to seem more true to people.

The pollsters, by asking the question, and news outlets, by gleefully publicizing the results, are playing into this vicious cycle. Besides, there's a difference between asking whether respondents believe in interracial marriage (which PPP also did) and asking whether they believe the president is a Muslim or Kenyan. The first is a matter of opinion; the second is objectively either true or false (as it happens, both are false). The problem is that it's unclear to what extent people really believe these things.
Michelle Cottle argues that pollsters are engaging in a bit of an anti-Southern bias when they direct questions like this only to one specific part of the country:
Now no one appreciates the absurdity of the South's retrograde conservatism more than I. For all its many charms, the "real America" that Sarah Palin et al. so mythologize sports its fair share of warts, zits, and infected boils.

That said, I do get my back up when people seem to be taking cheap shots at my tribe. And this PPP report has all the earmarks of a poll taken with the specific, if perhaps unconscious, goal of confirming all of the nation's very worst biases about the South.

So an average of one in four respondents still can't get with that whole ebony-and-ivory thing. Appallingly racist? You betcha. But can someone please explain to me what this has to do with the current Republican presidential race? Discussions of gay marriage I understand. But interracial marriage—since when is this a relevant topic in American politics?

Similarly, why do we need to know respondents' views on evolution? Last time I checked, not even Santorum was waving the creationism (or intelligent design) banner in this race.

Which could explain why, when I went back and looked through the rest of PPP's polls from this year, I couldn't find any other states that were asked about evolution. Ditto questions about whether Obama is a Muslim. And in only one other state did I see voters being asked about interracial marriage: South Carolina. (Surprise!) I suppose it's possible I missed one or two. But let us concede that these sorts of questions are in no way standard fare.

(…)

No question, the results of this PPP poll kick-started the party this week, providing fodder for another round of smug cocktail-party chatter about the similarities between Hattiesburg and Kabul. But every state has its not-so-admirable biases. And asking Republicans in these particular states—and evidently only these states—about these particular issues smacks not so much of political research as cultural profiling.
Graham and Cottle both make good points. In the end, what is the point of questions like this and why are they always directed at Southerners? It certainly doesn't add anything to the debate.